NEW: House (14+) Newcastle
Fast-paced with Hip Hop footwork
Adult Class
Newcastle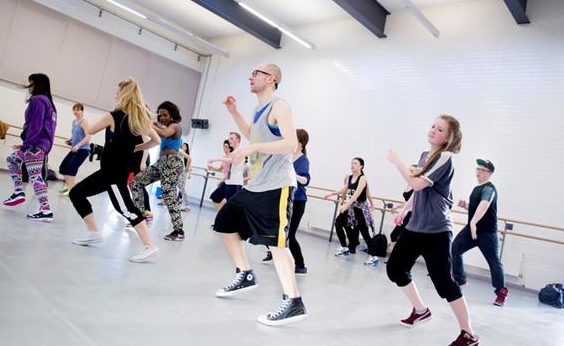 Class times:
Every Wednesday 7pm-8pm
What is it?
House is a fast paced style of hip-hop dance giving you a high energy cardio workout while learning new steps. This class begins with a fast paced cardio warm up. Once your heart rate is up you will learn house steps including footwork, floor work and travel. House incorporates various styles including African, hip hop and street, and is often improvisational in nature. It emphasises on fast and complex foot oriented steps combined with fluid movements in the torso, as well as floor work.

Who is it for?
Anyone aged 16+ with or without dance experience.

What should I wear?
Comfortable clothing, trainers or socks.

What do I need to bring?
Bottle of water, towel.

Teacher Donya Ramak
Donya recently graduated from UEL : URBAN dance practice in EAST LONDON specialising in Popping, House and Hip hop, alongside dabbling in Locking, Dance hall, Breaking and Waacking. She has been taught by expert practitioners of these styles providing her with an authentic technique and understanding, to be passed on to the next generation of upcoming dancers. She has had 10+ years' experience in Dance performance and technique and 5+ years in teaching.

Please let the ticket office know if you have any additional needs, if you feel comfortable in doing so. If you are pregnant, have an injury or an existing medical condition we would recommend that you seek professional advice before attending a class.