Contemporary Club Improvers (7-11) Newcastle
Contemporary Club is all about fun!
Children's Class
Newcastle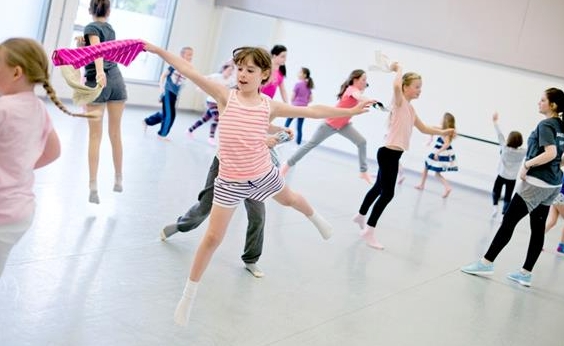 Class times:
Every Saturday 11am-12pm
PLEASE NOTE: This class is selling out on a regular basis. We advise that you book in advance.

What is it?
Contemporary Club is all about fun! Children can come along to show off and practice their favourite moves, and learn routines to popular music. This improvers class provides a new challenge for children with some experience in contemporary dance. It will give them opportunity to further develop their technique, strength and coordination. Children are given the opportunity to develop their creative skills where they can show their own ideas to create regular dance pieces.

Who is it for?
Anyone aged 7-11, with some experience of Contemporary.

What should I wear?
Comfortable clothing, bare feet

What should I bring?
Bottle of water

Teacher Jess Graham
Jess graduated from Dance City's' BA (hons) programme in 2016 and has worked with various contemporary choreographers throughout her dance training. Jess has been teaching full time for the last 3 years working with Dance City's BTEC Diploma and Assisting our Centre for advanced training programme. Jess is also teaches for various schools and community venues as well as her role of Project Coordinator for Decote Dance.

Please let the ticket office know if your child has any additional needs, if you feel comfortable in doing so. If your child has an injury or an existing medical condition we would recommend that you seek professional advice before they attend a class.