Tap Intermediate (55+) Newcastle
Learn all the basic steps and routines
Adult Class
Newcastle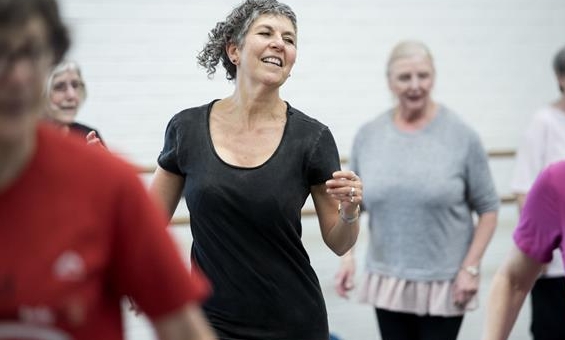 Class times:
Every Friday 12.30-1.30pm
Targets: rhythm, coordination, cardio, legs.

What is it?
Tap dance has a number of ancestors. It is a mixture of the English clog dance, Irish step dancing and African drum rhythms. Come along and start tapping in this high energy beginners tap class. You will learn all the basic steps, building up to simple routines. Tap is not only great for physical fitness but it also works the mind by incorporating rhythm and movement together. You will learn more complicated steps and new dance rhythms and sequences and these steps will then lead to a short piece of choreography which will be new each week.

Who is it for?
Anyone aged 55+, Beginners and intermediate classes available for all abilities.

What should I wear?
Wear comfortable clothing and tap shoes or strong hard soled shoes.

What do I need to bring?
We recommend bringing a bottle of water with you to class.

Teacher Sarah Thomas
Sarah graduated from university with a foundation degree in musical theatre, a BA Hons degree in dance and a PGCE. She has been teaching professionally across the region for over 12 years and also lectures at Gateshead College.

Please let the ticket office know if you have any additional needs, if you feel comfortable in doing so. If you are pregnant, have an injury or an existing medical condition we would recommend that you seek professional advice before attending a class.