Flamenco Intermediate (16+) Newcastle
Learn sevillanas, bulerias, tangos and tientos
Adult Class
Newcastle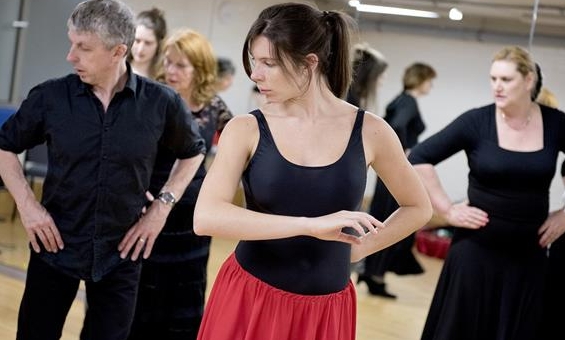 Class times:
Every Tuesday 6.30pm - 7.30pm
What is it?
Flamenco is a genre of music, song and dance from Andalusia in southern Spain, noted for its energetic, staccato style. There are many theories that explain the meaning of the word flamenco. One commonly accepted version translates flamenco as Spanish for the Flemish soldiers of the Spanish-Belgian Territories. These soldiers were renowned for their self-confidence, style and ostentatious pride, all qualities that reflect the gypsy character. During this class you will learn the technique and rhythmic patterns as part of simple choreographies, with special attention to feet exercises and other basic exercises. During this class your will learn how to co-ordinate sequences and authentic choreography. This class covers popular flamenco dance forms such as sevillanas, bulerias, tangos and tientos.

Who is it for?
Students who have already had previous experience with Flamenco Dance –from six months to two years, once or twice weekly.

What should I wear?
Students (women) should wear flamenco shoes and skirts, and men should wear flamenco boots and comfortable trouser.

What do I need to bring?
Bottled water. The accessories that the students of the basic level will learn to use are: Manton, Abanico (fan) and castanets -The teacher will give information and guidance.

Teacher: Estefanía Toro Carretero

Please let the ticket office know if you have any additional needs, if you feel comfortable in doing so. If you are pregnant, have an injury or an existing medical condition we would recommend that you seek professional advice before attending a class.