Pro Class Contemporary with Debbi Purtill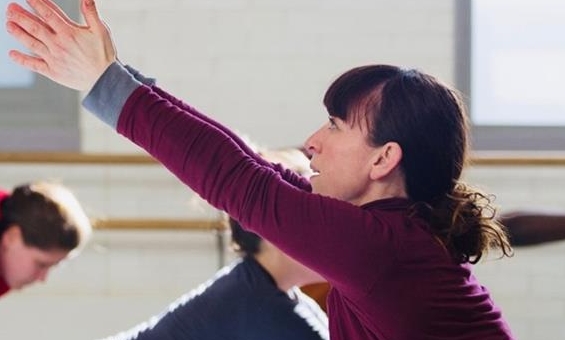 Debbi trained at the Northern School of Contemporary Dance and during her career was invited as a guest lecturer and choreographer for over 10 years. She moved to the North East 30 years ago, became associate artist at Dance City in the mid 90's, creating and touring her own choreographic projects. She has taught and choreographed extensively in further and higher education across the North East and the UK. Debbi joined balletLORENT as a creative partner and has been performing with the company since 2000. She is rehearsal director and has collaborated closely with Liv and the team on all their inter-generational community programmes and apprenticeships, supporting the company's flagship work, through motherhood (Rapunzel, 2012) to menopause (She Weathers the Change, 2020). She has had the opportunity, with balletLORENT, to continue to explore and develop her practice with the inspiring and dynamically diverse company over this time. Debbi's career has included work across dance, theatre and visual art, completing her MA in Professional Dance Practice at Teesside University and recently her teacher training in Vinyasa Yoga with Keren Cooksey at Falmouth Yoga Space

Class begins with connecting mindfully to the floor, to find stability, and to the breath to encourage release and flow. Weaving yoga based postures and Graham based floor work that focuses on alignment, fluidity of the limbs and spine and energised sense of opposition in the space. All of this work is to prepare the body to move, with physicality and creative expression, whilst maintaining articulation and freedom in the body, all to some tip top tunes.

'I have been recently developing some new class material so will be lovely to share this with other dance artists in the region in pro class'

Photo credit Article19

Online booking is not available for our professional classes. Please contact the ticket office directly on 0191 261 0505 to book a ticket.