Hang Out and Dance (10yrs+)
A fun chance to try the trapeze and the cocoons
Children's Workshop
Newcastle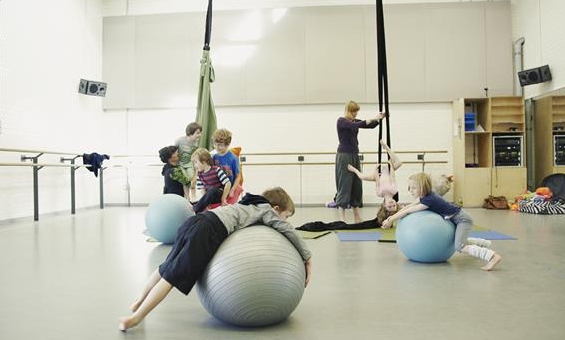 What is it?
Come along to dance (on the floor, in the air and with lots of props and games) at these inclusive sessions of dance and movement with the chance to try the trapeze and the cocoons. This group is inclusive and has just 15 places so that we can welcome all abilities and needs. Pre booking recommended. To discuss any particular/additional needs please contact Lynn Campbell from Dance Connect at lynncam5@aol.com before you book.

Who is it for?
An inclusive class for children aged 10+ and their adults.

What should I wear?
Comfortable clothing, which should cover the backs of your knees, torso and armpits. Please avoid wearing zips, buttons or jewellery as this can damage the equipment.

What should I bring?
Just water

Teacher Lynn Campbell.
Lynn is a Dance Movement Psychotherapist and worked as a teacher for children with SEND for over 20 years. She also teaches trapeze and movement play. This is all brought together in this playful dance session with lots of props and some aerial play.