Easter School (ages 6-16) 2018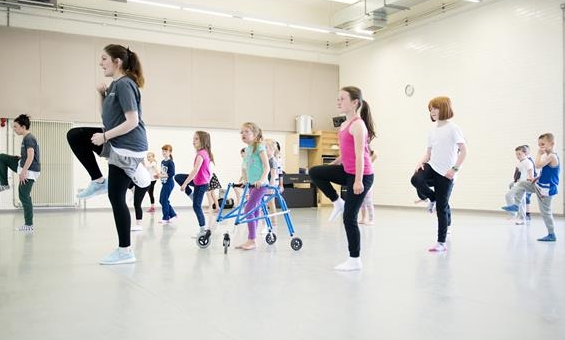 We've got something for everyone this Easter. Whether you love street dance and breaking or musical theatre we've got it covered. Easter week is four fun filled days (Tues 10th - Fri 13th April) of workshops covering a variety of styles such as street dance, musical theatre and break dance.

The week will end with a performance in the Dance City theatre to show your family and friends your new moves. The performance will take place at 3.00pm on Friday, all children are allocated 2 complimentary tickets to the performance (please let us know if there are any access requirements).

Easter School is open to all children aged 6-16. Participants will be split into appropriate age groups on the first day once morning registration has taken place.

The duration is 9.00am-5.00pm however you can drop your child off from 8.30am if needs be and the building will be open until 5.30pm. Participants will be monitored until a designated person arrives to collect your child. Participants can be complete beginners or keen dancers; we are open to all levels.

*Special Offers*
- Save £10 per ticket if you have more than 1 child who would like to attend or £15 per ticket with 3 or more siblings.
- Save £12 per ticket when booking onto one of our Summer Schools too.
Sibling discounts also available for Summer Schools.
Offers available through the ticket office only, please call 0191 261 0505.

Easter School Lunches
Save yourself the hassle of preparing a packed lunch each day and book your child onto our hot lunches in the cafe.

It costs £15 for the week (4 days) or £3.90 per day. The menu is as follows:

Tuesday - Chicken Bites and Wedges
Wednesday – Sausages and Mash
Thursday – Tomato Pasta
Friday - Fish fingers, chips and beans

If your child doesn't like these options then we can offer a jacket potato or panini with cheese/tuna/beans. They also get orange/blackcurrant juice and ice cream. There is also free fruit which they are welcome to help themselves to at any time.

To book the lunches please call 0191 261 0505.