Urban Vibes (16+) Newcastle
An energetic urban class - come & find your groove
Adult Class
Newcastle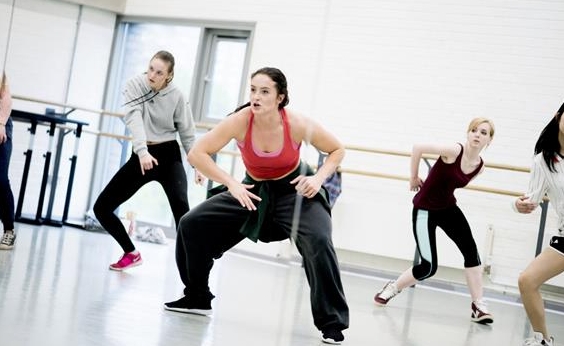 Class times:
Every Friday 6pm-7pm
Targets: core, glutes, arms and shoulders.

What is it?
Urban is a quick paced class packed with energy and flair! The class starts with a warm-up and stretching, followed by foundation drill steps which are taught in the centre or travelling down the room. These steps allow you to find your own groove and be challenged by the dynamics and textures of movement, before heading into the choreography.

You will be learning Urban choreography which is highly focused on the musicality and execution of movement. You will be encouraged to explore your own style within the choreography which is taught at a fairly fast pace. Towards the end of the class we spilt into smaller groups and run the choreography so you have a chance to give it your all.

This class will help you to grow your confidence and movement style. It is fun and challenging, with plenty of attitude!

Who is it for?
Those aged 16+ with some dance experience. This class is at an intermediate level however everyone is welcome to try it out.

What should I wear?
Comfortable clothing that allows you to move without restriction and trainers.

What do I need to bring?
Water will be needed alongside confidence and the passion to learn. Bring your energy!

Teacher Celeste Hay
Celeste is a teacher and choreographer based within the North East. She has performed and choreographed both internationally and within the UK and aims to push to Urban and Hip Hop scene further within the North East region. Celeste is extremely passionate about the opportunities available for all professional artists, dancers in training and those with two left feet who simply like to groove. Any questions about anything or if you're looking for more guidance please feel free to chat to Celeste.

Please let the ticket office know if you have any additional needs, if you feel comfortable in doing so. If you are pregnant, have an injury or an existing medical condition we would recommend that you seek professional advice before attending a class.