Ballet Improvers Thursday (55+) Newcastle
The next steps in Ballet for over 55s
Adult Class
Newcastle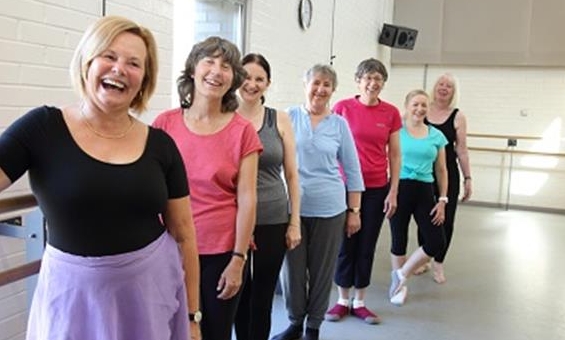 Class times:
Every Thursday 12pm-1pm
PLEASE NOTE: This class is selling out on a regular basis. We advise that you book in advance.

Targets: lower body, arms, core and posture.

What is it?
This class focuses on Ballet barre and centre work right from the beginning, using the theoretical classical ballet terms in more detail. This class is perfect for those who would love to learn more theory and gain a deeper understanding of how to put this into practice as we begin to move. Specifically for the over 55's.

What should I wear?
Comfortable clothing, nothing too loose. Ballet shoes or socks.

What do I need to bring?
Something to tie your hair back if you have long hair.

Teacher Elisabeth Conor Elisabeth began her training in the Dance City Academy and touring the country with NYDC. Lissie completed her professional training at Northern School of Contemporary Dance. After majoring in choreography, Lissie spent a year touring nationally and internationally with the postrgraduate company, VERVE, culminating in a performance for the ITS festival in Amsterdam. Choreographing and performing in London for a year, Lissie came back to her northern roots and continued making work in collaboration with others around the North East. Alongside teaching Contemporary and Ballet, Lissie is also a L3 Pilates Instructor, combines her love for all movement focusing on injury prevention and a healthy body.

Please let the ticket office know if you have any additional needs, if you feel comfortable in doing so. If you are pregnant, have an injury or an existing medical condition we would recommend that you seek professional advice before attending a class.