Ballet Primary Friday (4-6) Newcastle
Basic ballet steps along with games and activities
Children's Class
Newcastle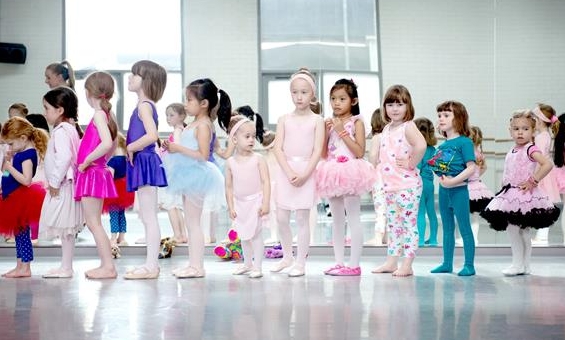 Class times:
Every Friday 4.30pm-5.30pm
What is it?
Ballet is a type of performance dance, that originated in the Italian Renaissance courts of the 15th century, and which was further developed in France and Russia as a concert dance form. This class offers an introduction to the joys of classical ballet, through a balanced combination of technique exercises, movement activities and imaginary games. In the class participants will learn basic ballet steps along with games and activities where they are encouraged to use their imagination to become flying fairies, marching soldiers and under the sea creatures. The class will also work towards some performance opportunities throughout the year. This class offers the opportunity to develop skills in a fun environment without the pressure of exams.

Who is it for?
Any child aged 4-6, all level and abilities welcome

What should I wear?
Many participants like to wear ballet leotards and tutus however this is not a requirement and any tight fitting comfy dance-wear is suitable with either soft ballet shoes or bare feet.

What should I bring?
Participants should bring a bottle of water.

Teacher Kathryn O'Neill
Kathryn has over 10 years' experience of teaching dance to children and young people. She developed an interest in teaching dance during her training at London Contemporary Dance School. Since completing her degree she has continued to develop her understanding of dance technique for young people and explored various approaches to teaching. When delivering dance technique Kathryn uses a wide range of methods with the aim of enabling all of her students to reach their full potential and explore their own personal movement style. She is passionate about inspiring children and young people and seeing their confidence and ability develop.

Please let the ticket office know if your child has any additional needs, if you feel comfortable in doing so. If your child has an injury or an existing medical condition we would recommend that you seek professional advice before they attend a class.