Ashtanga Yoga Intermediate Series (16+) Newcastle
An advanced approach to this dynamic practice
Adult Class
Newcastle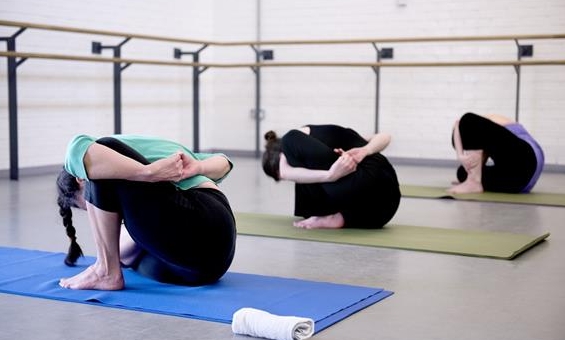 Class times:
Every Wednesday 6pm-7pm
What is it?
The Advanced Ashtanga Yoga class will build on the strong foundations of the Primary Series and is suitable for people who have been practising Ashtanga Yoga consistently for at least 6 months.
Each class will start with the standing asanas (postures) of the Primary Series, which will be followed by the gradual introduction of the intermediate series asanas.
Preparatory work will support each participant to move towards and attain the full asana. Intermediate Series includes an increased amount of back bending and opening of the front of the body.

Who is it for?
Those aged 16+ who have practised yoga for at least 6 months. The class will work through the intermediate series at a steady pace, which will include preparatory postures.

What should I wear?
Comfortable clothing, no shoes

What do I need to bring?
A mat if you have one (Dance City also has mats in the studio that you can borrow for free)

Teacher Mileva Donachie.
Dance and a love of Advaita Vedanta philosophy brought Mileva to yoga, firstly for flexibility and discipline, and then for peace of mind and awareness.

Please let the ticket office know if you have any additional needs, if you feel comfortable in doing so. If you are pregnant, have an injury or an existing medical condition we would recommend that you seek professional advice before attending a class.