Business Book Club
Private Class
Newcastle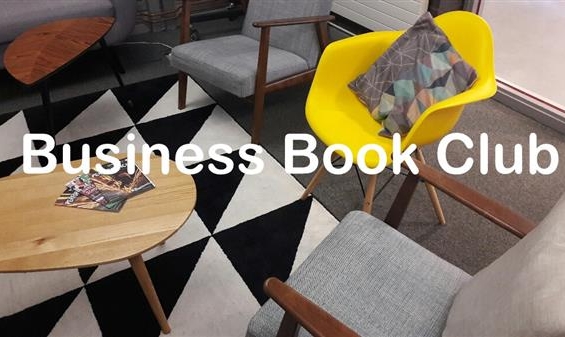 A message from Mike Cockburn:

'I joined the Book Group at Cogito Books in Hexham in 2013 and since then the Book Group has prompted me to read more frequently and widely and introduced me to books I wouldn't have otherwise chosen. And I have got so much more out of those books through the opportunity to discuss them in our get togethers. Everyone who comes along to the meetings, including Hilary and Claire from Cogito, who arrange and facilitate, is very well-read and it is fascinating to hear how a common experience has impacted so differently on each of us. Appreciating the themes and details that I may have missed or not fully appreciated has significantly enriched my reading.

Reading has also been the most consistent source of learning for me with regard to my work for a long time and I would really value the opportunity to explore and discuss my reading with others. I'm banking on the assumption that you feel the same.
So I am launching a Business Book Group in partnership with Dance City. The next session will be:

Thursday 21 January - Suggest reading 'Dare to Lead' by Brene Brown but it is an open discussion with everyone getting the opportunity to talk about any recent reading they have found inspiring.

Join the discussion and group on LinkedIn: https://www.linkedin.com/groups/13519112/


If you'd like to come along this is the 4 step process: -
1. Book a place either in person with the Dance City Ticket Office staff or by calling Dance City on 0191 261 0505
2. Buy the book (I'd be really grateful if you would support a brilliant local bookshop and get it from Claire and Hilary at Cogito. They have an excellent online service which you can access here – www.cogitobooksonline.co.uk)
3. Read the book
4. Come along with an open mind and some reflections to share

Dance City (www.dancecity.co.uk) is an amazing venue situated on Temple Street in Newcastle (NE1 4BR just off St James Boulevard) with lots of parking close by and very handy for St James and Central Station metro.

https://www.linkedin.com/groups/13519112/ - You are welcome to join the Linkedin group to receive book recommendations and be informed about future meeting dates.