Barre Pilates (16+) Newcastle
Strengthen & invigorate in this all-body workout
Adult Class
Newcastle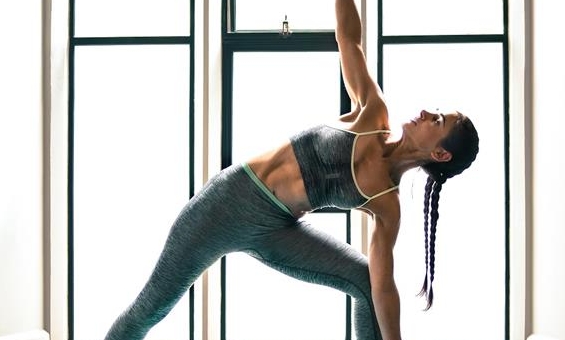 Class times:
Every Tuesday 9.30-10.30am
Targets: Lower body, core and flexibility.

What is it?
Barre Pilates combines exercises from ballet, yoga and Pilates. It is a low impact workout which focuses on isometric strength training. It starts with a full body warm up followed by ballet barre inspired exercises to focus on the lower body; thighs and seat muscles mostly. Next, core strengthening exercises and finally cool down including stretches to increase flexibility. It is a dynamic and invigorating workout.

Benefits: The major benefits of this barre conditioning class are improved posture, muscle definition; long and lean muscles, weight loss, increased flexibility and reduced stress

Who is it for? Anyone aged 16+

What do I need to wear? Wear comfortable clothing that you can move around in easily. Socks or bare feet are absolutely fine.

What do I need to bring? Just some bottled water.

Teacher - Melissa Black
Melissa is a professional dance practitioner based in Newcastle Upon Tyne. She had led Dance as a subject at Kenton School for 12 years until deciding to set up her own dance company, Black's Barre, which specialises in classes based on barre, ballet, yoga, contemporary, jazz dance and Barre a Tango. Melissa has a vast experience in leading, assessing, moderating and internally verifying AQA GCSE and A Level Dance alongside Edexcel Levels 2 and 3 QCF and NQF Dance and Musical Theatre qualifications. Melissa developed dance qualifications and raised participation in dance across the city as a Dance Coordinator for Newcastle's SSCO, delivering Dance and Performing Arts PLP to teachers of KS1, 2, 3, 4, & 5. She was employed by Steve Halsey as the rehearsal director for Newcastle's Music Service annual Summer Blast at The Sage Gateshead and choreographer for the Games 500 opening Ceremony at Sports Central. She has toured in the Balearic Islands as a professional dancer for Main Feature Productions, she was commissioned as a dancer and choreographer with Nhdanza Dance and was part of the Creative team for Try Dance at Newcastle Falcon's Rugby Club. She has choreographed 13 Musicals and teaches Barre, Contemporary Dance, Musical Theatre, Jazz Dance at Stages School of Dance, Studio Velo and Nicola Guald School of Dance.
Melissa has recently begun a teaching qualification in pre and post-natal Yoga specialising in Ashtanga and hopes to bring a whole lot more to the Barre over the next 12 months.

Please let the ticket office know if you have any additional needs, if you feel comfortable in doing so. If you are pregnant, have an injury or an existing medical condition we would recommend that you seek professional advice before attending a class.