Creative Contemporary (16+) Newcastle
Choreograph together as a group
Adult Class
Newcastle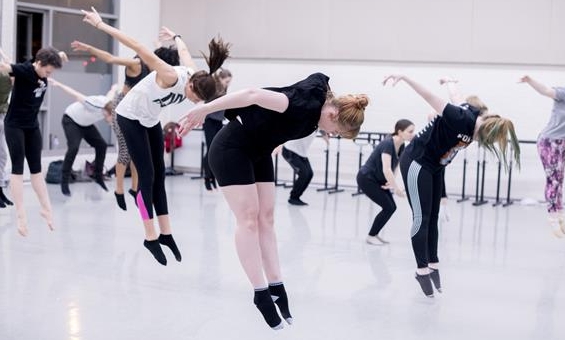 Class times:
Every Thursday 7.00pm-8.30pm
Targets: improvisation, flexibility, posture, full body workout.

What is it?
This class consists of a release based contemporary technique and movement class, followed by a fun, creative session. This class is appropriate for beginners as well as those with experience of contemporary. In the creative part, we do a selection of tasks or make movement together and there is always something for everyone. We work towards making a piece that could be performed but you can attend and not be involved in any performance, if performance is not for you.

We will work on an introduction and extension into the creative process of contemporary dance with an emphasis on choreography. This class is open to people with every level of dance experience and those who want to learn choreography and each creative task we do can be adapted to suit your level of experience.

As this is a performance led class the tutor will set a theme and music and then the class will work together as a group to create a choreographic piece to perform at our end of term performance. Performance opportunities will be arranged throughout the year.


Who is it for?
Anyone aged 16+ with any level of dance experience, and those who want to learn choreography.

What should I wear?
Comfortable clothing. Socks or bare feet.

What do I need to bring?
Bottle of water, towel.

Teacher
Michaela Wate began dancing at Dance City and having completed several years of training on Dance City's Centre for Advanced Training, she went on to receive a first class degree from the Scottish School of Contemporary Dance. Before returning to Newcastle, Michaela performed and toured with KaSt Dance Company and choreographed works for Duka Dance.

Please let the ticket office know if you have any additional needs, if you feel comfortable in doing so. If you are pregnant, have an injury or an existing medical condition we would recommend that you seek professional advice before attending a class.