Ballet Tuesday 5.30pm (Adult) Sunderland
Builds strength throughout the whole body
Adult Class
Sunderland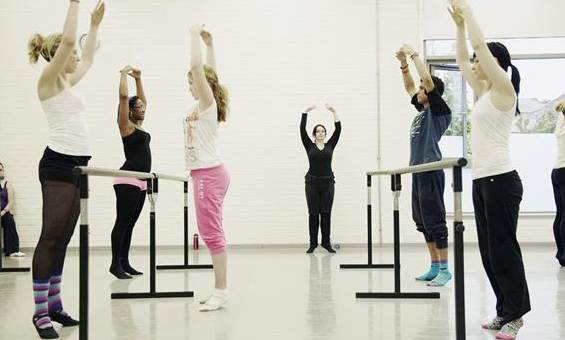 Class times:
Every Tuesday 5.30pm-6.30pm
Targets: lower body, arms, core and posture.

What is it?
Classical Ballet builds strength throughout the whole body and helps improve flexibility. Dance City offers high quality, fun classes with a friendly and welcoming atmosphere, without the pressure of exams. You'll start with a series of exercises at the barre, progressing to travelling movements and sequences in the centre, using a wide variety of music for motivation. Each exercise is created to physically work the entire body, and will also enhance your memory retention. The class is designed to develop many skills including balance, co-ordination, strength and flexibility, muscle tone, stamina and fitness.

Who is it for?
Anyone aged 16+ who has little to no experience of ballet.

What should I wear?
Comfortable clothing, nothing too loose. Ballet shoes or socks.

What do I need to bring?
Something to tie your hair back if you have long hair.

Teacher Jill Boos
Jill Boos is an experienced and established teacher who has worked in the Creative Industries for many years. She has a BA Hons in Contemporary Dance and is also an Associate member of the IDTA and NCDTA exam boards. Professional contracts have allowed Jill to work extensively throughout the UK and overseas as both a performer and choreographer. More recently she has taught students training on Btec, A Level and Degree courses and currently delivers classes to students throughout the north east that range from 18 months to 99 years of age!
If you have any additional needs please let the ticket office know when booking, if you feel comfortable to do so.