Salsa Beginners (Adult) Sunderland
Get those hips moving and learn to salsa!
Adult Class
Sunderland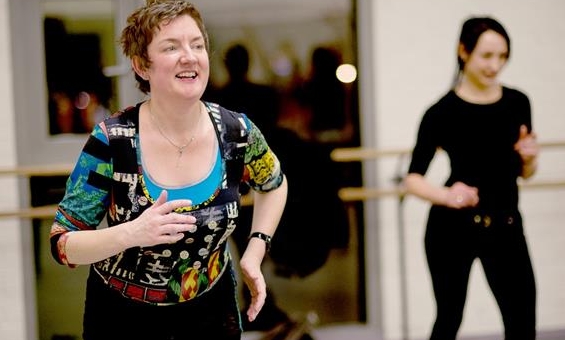 Class times:
Every Tuesday 1pm-2pm
Targets: endurance, coordination, cardio.

What is it?
Salsa is the most popular dance from South America, it is great for socialising and classes give a fun and exciting approach to learning the fundamental basic steps. Salsa is a couple dance however, it can be enjoyed on a solo basis and no partner is required.
The classes will take you right from step one, which is great if you have never danced before. Initially the class will concentrate on the basic steps and the rhythm as individuals, then move on to repeat the step patterns with a partner developing onto some simple turns and turn patterns. And once those foundations are in place then the sky is the limit! Salsa is fluid, stylised and open to musical and personal interpretation. It's all about learning and having fun!

Who is it for?
Anyone aged 16+, all levels and abilities welcome

What should I wear?
Comfortable and casual is the norm, it's not a work-out.
Shoes: An ordinary day shoe is fine. If possible wear leather or hard-rubber soled shoes. Trainers are not recommended; they will prevent you turning easily and may put strain on your ankles and knees. Ladies: avoid mules and flip-flops.

What do I need to bring?
Bottle of water.

Teacher Peter Robson
Peter qualified as an instructor in 2004 and has been teaching in the area ever since. He started to learn salsa as a mature adult and quickly became hooked as the dance is quite easy to learn, progressive, fluid and informal. The music is fantastic and salsa is great fun! He has been to Cuba many times and always take classes with professional dancers while he is there. He is very happy to say that many of his students, most of whom had never danced before, are now certifiable salsaholics!

If you have any additional needs please let the ticket office know when booking, if you feel comfortable to do so.