Ballet (55+) Sunderland
Exciting ballet for the more mature dancer
Adult Class
Sunderland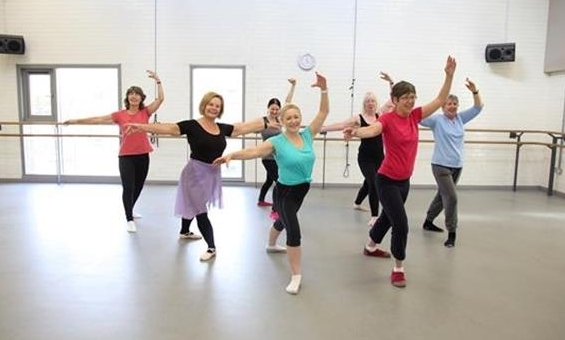 Class times:
Every Tuesday 12.00pm-1.00pm
Targets: lower body, arms, core and posture.

What is it?
This is an exciting Ballet class created for the more mature body.
Ballet targets core strength, flexibility, balance and alignment whilst challenging the mind through musicality and sequencing. This class is a wonderful way to stretch, learn, and engage your sense of expression through classical movement in a friendly and positive environment.

What should I wear?
Comfortable clothing, nothing too loose. Ballet shoes or socks.

What do I need to bring?
Something to tie your hair back if you have long hair.

Teacher Jessica Taylor
Jess studied at Dance City, Newcastle for 5 years as part of Gateshead College and Northumbria University, leaving with a degree in Dance Professional Practice. She has always loved working with and teaching little ones, and on finishing her degree went on to teach classes for under 6 year olds. After the birth of her daughter she went on to train as a baby massage instructor and began teaching adult ballet classes. Her classes are focused around the concept that dancing is something that you do for yourself. Whether that's to have fun, to be active or to learn something new, anyone can dance - it doesn't matter whether you're 2 or 102!

If you have any additional needs please let the ticket office know when booking, if you feel comfortable to do so.