An introduction into Primary Dance
Develop your dance teaching skills
Adult Workshop
Newcastle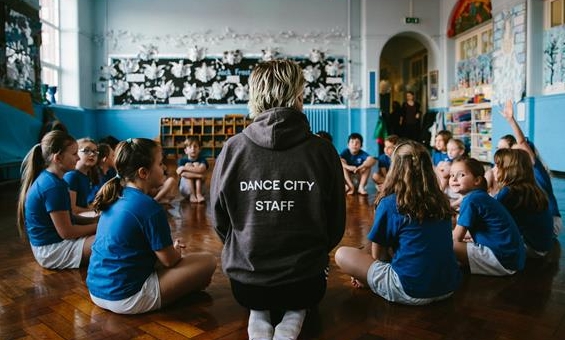 Class times:
10am - 4.00pm
Dance City is the Regional dance agency for the North East and is committed to providing continued professional development opportunities for teachers and practitioners to increase confidence, knowledge and understanding of the delivery of dance in many contexts.

Do you want to develop your dance skills and increase your confidence in teaching dance?

If YES our 'An Introduction into Primary Dance' is course will be perfect for you and your school. This course is designed to provide primary school teachers and teaching assistants with some key tools to help them deliver imaginative and progressive dance sessions.

Outcome of the Day:
• Refreshed and improved subject knowledge.
• Increased confidence on how to plan and deliver high quality dance lessons.
• New ideas for planning lessons and schemes of work linking to the curriculum.

Which part of the curriculum is this supporting?
Early years, literacy, numeracy, music, art, or other areas such as whole school development and teacher training.

Who is it for?
All primary teachers, head teachers, support teachers, volunteers.

What is the cost?
It is £55 per person/ This fee allows the candidate to attend the full CPD session, includes a buffet lunch, resource pack which includes all training delivered to take back into your schools.

Deadline for booking is Friday 20 July.