Level 3 (BTEC) Dance Experience Day
Your dance career starts here!
Adult Workshop
Newcastle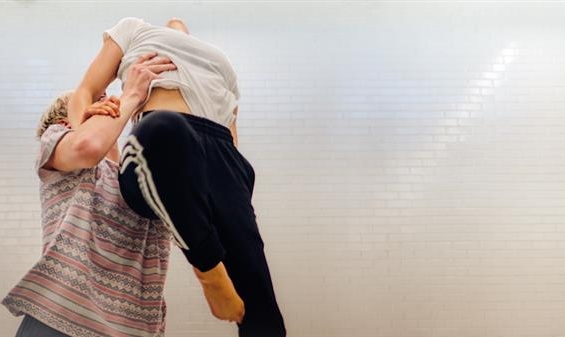 Are you passionate about dance? Your dance career starts here.

Experience Day Saturday 25 January 2020

Timings: 1:30pm to 3:00pm Practical Taster Class
3:15pm Presentation by Course Leader Julie Campbell


The event will start with a practical session 1.30 - 3pm with BTEC teachers for prospective Level 3 (BTEC) students. This will give you experience of the teaching and standards expected of our Level 3 students. The class-style session will last one and a half hours and will test your dance abilities covering ballet, contemporary and creative styles. Booking is essential to ensure you are able to attend as places are limited.

Then at 3.15pm, parents/carers are encouraged to join us to find out all about this exciting Level 3 course in Dance. Meet the teachers, understand the course content and tour the world-class dance facilities.

About the BTEC:

Dance City offers a unique qualification to help you develop, excel and pursue a career as a dancer.

This specialist qualification will enable you to apply for dance and performing arts degree programmes or audition directly for advanced training in the dance industry to specialist schools. Past students have gone onto full time training at London Studio Centre, Rambert School, Bird College and onto our own degree programme. Level 3 Diplomas are equivalent to three A levels but are more vocational. The training is focused on the skills you need to work in the industry and therefore ideal if you know you want a career in dance.

Course Content

The course has a strong focus on practical activity with high level, comprehensive, pure dance training delivered by experienced dance professionals from Dance City Training Academy.

You will develop your technique, artistic understanding and overall fitness to prepare you for a career in professional dance performance and/or teaching.

You'll gain experience of a range of dance specialisms including Classical Ballet, Contemporary Dance, Choreography, Physical Theatre, Urban and Jazz which will develop you as a versatile dance artist.

In addition, you'll study core units linked to professional and performance based dance practice, the study of the performing arts industry, and also the historical context of performance.

What you'll get

• Unique qualification earning up to 168 UCAS points
• High level, pure dance training
• Trained by highly skilled, experienced professional dancers
• Cutting edge facilities including studios and theatre
• Excellent public performance opportunities
• Direct route to Dance/Performing Arts Degrees or specialist dance schools
• Introductions to specialist schools


Where will I study?

Primarily in Dance City's purpose built professional studios in Newcastle city centre.

How can I enrol?

You will need four GCSEs grade 4 or above (including Maths and English) or be pursuing personal study at a specialist level in dance and/or performing arts to enrol on the programme. You will also need to audition. You can start by booking your place on this event.