Tango (16+) Newcastle
A sensual partner dance
Adult Class
Newcastle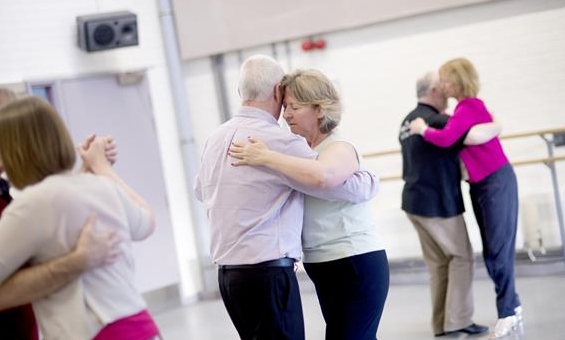 Class times:
Every Monday 7pm-8pm
What is it?
From the backstreets of Buenos Aires to Parisian high society, this is the extraordinary dance that captivated the world - a tale of politics and passion, immigration and romance. The Tango was the cornerstone of Argentine culture, and has lasted for more than a hundred years, popular today in America, Japan and Europe. Born in the poverty stricken Buenos Aires, the craze of the early 20th century, right up until its revival today, thanks to shows such as Strictly Come Dancing. This lesson offers history, heritage and knowledge of the Traditional Argentine Tango. It is an elegant and cohesive session of the fascinating tale of the Tango.

Who is it for?
Anyone aged 16+ with or without dance experience.

What should I wear?
You can wear comfortable clothes that let you move. Flowing skirts, gaucho or capri pants are a good option for women. For men, pants that are loose and allow movement. As a beginner, you don't need any special shoes to dance tango, but shoes with a leather or suede sole are helpful. You need to be able to turn easily on the ball of your foot as there's a lot of pivoting in tango. Women usually prefer heels anywhere from 1"- 4", but you should wear whatever kind of heel you're comfortable in.

What do I need to bring?
A bottle of water.

Teacher Hannah Johnson
Hannah Johnson began dancing Argentine tango in 2006 while working in Buenos Aires. In Argentina she was able to learn from some of the most experienced and renowned teachers as well as gain a deeper understanding of the culture, traditions, music and poetry that make up the world of tango. She has since performed with the band Colours of Tango and studied and danced around Europe.
Hannah has been teaching regularly in the North East since 2017 and is also involved in organising local milongas for social dancing.