Tango (16+) Newcastle
A sensual partner dance
Adult Class
Newcastle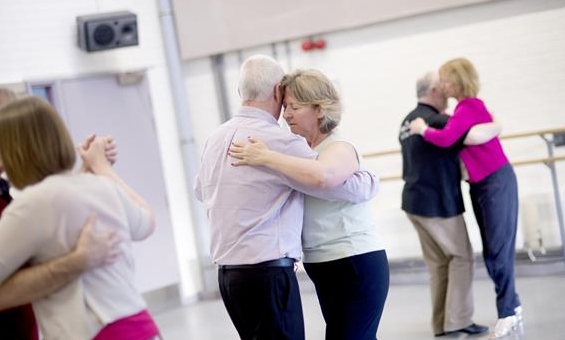 Class times:
Every Thursday 7pm-8pm
What is it?
From the backstreets of Buenos Aires to Parisian high society, this is the extraordinary dance that captivated the world - a tale of politics and passion, immigration and romance. The Tango was the cornerstone of Argentine culture, and has lasted for more than a hundred years, popular today in America, Japan and Europe. Born in the poverty stricken Buenos Aires, the craze of the early 20th century, right up until its revival today, thanks to shows such as Strictly Come Dancing. This lesson offers history, heritage and knowledge of the Traditional Argentine Tango. It is an elegant and cohesive session of the fascinating tale of the Tango.

Who is it for?
Anyone aged 16+ with or without dance experience.

What should I wear?
You can wear comfortable clothes that let you move. Flowing skirts, gaucho or capri pants are a good option for women. For men, pants that are loose and allow movement. As a beginner, you don't need any special shoes to dance tango, but shoes with a leather or suede sole are helpful. You need to be able to turn easily on the ball of your foot as there's a lot of pivoting in tango. Women usually prefer heels anywhere from 1"- 4", but you should wear whatever kind of heel you're comfortable in.

What do I need to bring?
A bottle of water.

Teacher Irene Costa
Irene started Tango in 2010 being trained by well-known Argentinean tutors such us Juan Martin Carrara – Stefania Colina, Ximena Hoeffner – Fernando Carrasco, Sebastian Achaval – Roxana Suarez, Silvio la Via, Natalia Hills-Alejandro Aquino and more. She started Ballet, Artistic Gymnastics, Jazz and Greek Traditional Dance at an early age. She also took Latin and Oriental Dance lessons. She has taught at Municipal Sports, Community and Youth Centres, University Tango Societies, private studios and Tango festivals in Greece and in the UK. She organized and promoted tango music as well as dance events nationwide. She presented a tango-related radio show on the first Greek Tango Radio Vice Versa. She is currently living in the UK and she is an Instructor (QTS holder), Dancer, Choreographer, and Director at the North East Tango. She is teaching at the Search, Recovery College Collective and at community and leisure centres across the region of the North East. She is a member of the North East Dance Co-operative and the Dance Culture North East. She also organizes cultural events. Irene has a BA in History of Arts along with qualifications in Music.