Meet the Team

The Engagement team is Dance City are here to get people moving and make dance accessible to more people in the North East.
This takes place inside our Newcastle and Sunderland buildings as well as in schools and local communities. We create opportunities to experience and enjoy dance regardless of background and circumstances.
We work with schools and community groups to create, and deliver unique projects, workshops, events and festivals.
SCHOOLS:
Your young people are at the heart of what we do here at Dance City and dance is a fun and highly effective way of getting young people physically active, developing confidence and self-esteem, promoting creativity and self-expression, developing social skills, promoting learning about different cultures and encouraging students to work together regardless of ability.
Click here to find out more about our schools packages.
COMMUNITY PROJECTS:
Dance City strives to develop dance with and for anyone and everyone, encouraging people from 'Mini Movers' to 'Mature Movers' (and everything in between) to become enthused about creative work and the range of transferable skills which can be achieved through dance.  Our dance workshops can be catered to any age group and ability; we have experienced teachers who can lead a variety of dance styles.
Click here to find out more about our community projects.
CELEBRATIONS 
Our team works closely within the community to ensure that everyone can be part of the Dance City experience, whether it be inside or outside our building.  A big part of bringing these experiences together happens through showcasing dance and collaborative projects that have been developed throughout the year.  We pride ourselves on presenting an accessible and inclusive programme of performance opportunities with performance age ranging from 7-100+!
Every year we welcome our communities to Dance City to be part of an annual performance, celebrating people and their experience through dance.
Click here to find out more about our community events.
---
Meet the Team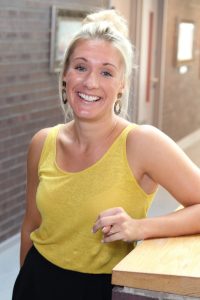 Cheryl Baty
Engagement Coordinator
Hi, I'm Cheryl Baty and I am one of the Dance Engagement Coordinators here at Dance City.
I am our schools lead and I am extremely passionate about all things dance particularly when it comes young people being given the chance to dance. I enjoy connecting with educational leaders to develop and create high quality dance experiences for young people to access across our region.
Our team strongly believes that everyone should be given the chance to dance and young people deserve the opportunity to experience an enriching school dance curriculum and we are proud to be able to support schools in achieving that provision, through our teaching and training school dance packages.
As a team we have a wealth of dance experience, I have been teaching dance for 15 years' across all educational sectors, facilitating CPD opportunities and project managing and I am able to bring a range of skills, knowledge and experience to your school or educational setting. As a qualified Secondary School teacher, I have had the privilege of teaching and leading an educational dance curriculum for many years and have seen the positive impact that dance can bring to young people's lives.
I would love to hear from your school and help you to get your young people moving, creating, and inspired in dance.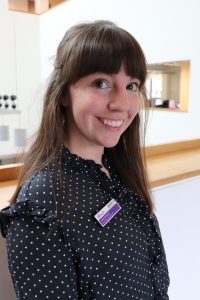 Lissie Connor
Engagement Coordinator
Hi I'm Lissie Connor and I'm one of the Engagement Coordinators here at Dance City.
I am the lead for older people and inclusive projects and am very lucky to work with our amazing communities, developing long lasting partnerships across the region.
Our ethos is that 'dance is for all' and I love to spread this message far and wide in my work!
I champion our 55+ performance company 'Boundless' and the vast opportunities we have developed for our 55+ community. Whether it be building classes in community halls, developing dance festivals or theatre performances, providing training and CPD opportunities, I work with a wide variety of people and age groups to ensure that wherever you are and whatever your journey… we will be here to dance with you!
With over 12 years experience in producing, project managing, outdoor cultural events and dance delivery, I bring an eclectic variety of knowledge, skills and passion to my work. As a professional dance artist myself, I understand the lasting impact movement has on us all, and as a team, we believe that dance can make amazing things happen! If you have any queries, ideas or exciting projects that involve these areas I would love to chat to you.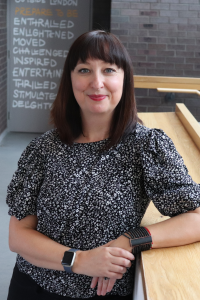 Helen Kumar
Engagement Coordinator
Hi, I'm Helen Kumar and I'm proud to be part of the Engagement team at Dance City. I take the lead on all things Community based and love meeting new partners to create bespoke projects for all ages.
Our mission is to 'get people moving' and to take dance out of our buildings and into the heart of communities. I have developed and led projects in village halls, parks, care homes, theatres, shopping centres, beaches and football pitches and am keen to hear from you to change ideas into reality.
With over 20 years experience project managing, devising and delivering dance and drama workshops, my experience is diverse, as is the range of skills I am able to offer. Working for an organisation means being part of a creative team which I love and I have been in post for seven years now. I am passionate about creating participation and performance opportunities for people through dance and as a deliverer I enjoy working with a variety of age groups.
I'd love to hear from groups, individuals and organisations who believe that dance has the power to transform lives and we can create memories and exciting projects together!