Level 3 (BTEC) Dance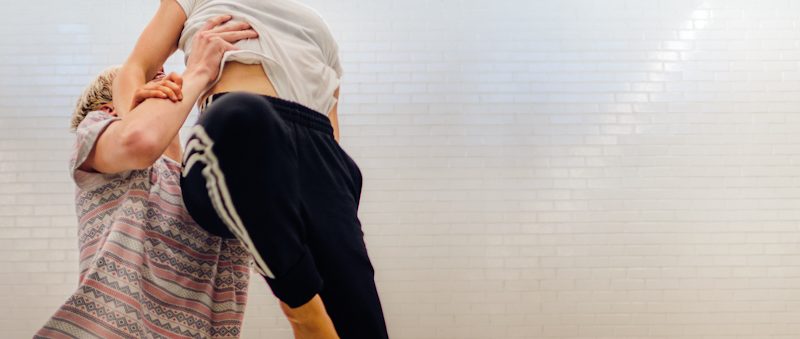 Dance City offers a unique Level 3 BTEC qualification to help you develop, excel and pursue a career as a dancer.
Come to the next Open Day for taster classes, tours and talks BOOK HERE
This specialist qualification will enable you to apply for dance and performing arts degree programmes or audition directly for advanced training in the dance industry to specialist schools. Past students have gone onto full time training at London Contemporary Dance School, Rambert School, Trinity Laban and onto the Dance City BA (Hons) Professional Dance degree programme. National Diplomas are equivalent to three A levels but are more vocational. The training is focused on the skills you need to work in the industry and therefore ideal if you know you want a career in dance.
Course Content
The course has a strong focus on practical activity with high level, comprehensive, pure dance training delivered by experienced dance professionals from Dance City Training Academy.
You will develop your technique, artistic understanding and overall fitness to prepare you for a career in professional dance performance and/or teaching.
You'll gain experience of a range of dance specialisms including Classical Ballet, Contemporary Dance, Choreography, Physical Theatre, Urban and Jazz which will develop you as a versatile dance artist.
In addition, you'll study core units linked to professional and performance based dance practice, the study of the performing arts industry, and also the historical context of performance.
What you'll get
Unique qualification earning up to 168 UCAS points
High level, pure dance training
Trained by highly skilled, experienced professional dancers
Cutting edge facilities including studios and theatre
Excellent public performance opportunities
Direct route to Dance/Performing Arts Degrees or specialist dance schools
Where will I study?
Primarily in Dance City's purpose built professional studios in Newcastle city centre.
How can I enrol?
You will need four GCSEs grade 4 or above (including Maths and English) or be pursuing personal study at a specialist level in dance and/or performing arts to enrol on the programme. You will also need to audition; a technique class and a creative session. You must be 16 years of age on 1 September of the year of entry.
How can I audition for the BTEC in Dance?
Come along to an Open Day on Saturday 2nd November. BOOK HERE
The event will start with a practical session 1.30 – 3pm with BTEC teachers for prospective Level 3 (BTEC) students. This will give you experience of the teaching and standards expected of our Level 3 students. The class-style session will last one and a half hours and will test your dance abilities covering ballet, contemporary and creative styles. Booking is essential to ensure you are able to attend as places are limited.
Then at 3.15pm, parents/carers are encouraged to join us to find out all about this exciting Level 3 course in Dance. Meet the teachers, understand the course content and tour the world-class dance facilities.
How to apply?
Register your interest in applying and we will contact you with next steps.
By email:     adam.dutton@dancecity.co.uk
By post:     FAO Adam Dutton,
Dance City Training Academy,
Temple Street,
Newcastle upon-Tyne,
NE1 4BR
View from a parent
Izzy Haslam says:
It's a great course. My daughter is now in the second year at The London Contemporary Dance School.
There is nothing like dancing day in day out at this stage so that the student gets a real idea about the demands of taking dance further. I would say to any parent to let your daughter or son follow their dreams . They can always go back and do a couple of A levels afterwards if they change their minds. There is no rush but your son or daughter can never get these years back as a young fit dancer. It's all down to being committed and putting the hours in giving your son or daughter the best chance of getting to a very high level dance school or conservatoire. Aiming high they will achieve high level degree qualifications from world class institutions which are marvellous for all sorts of careers not solely performance.