MA Advanced Professional Practice (Dance)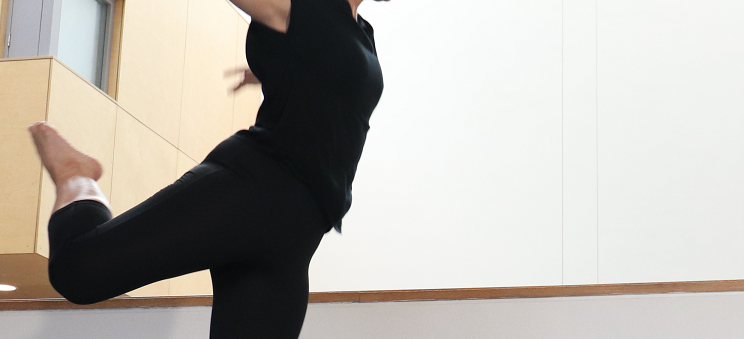 Overview
Course Content
Open Days
Entry Requirements
How to Apply
Places of Study
Careers
Staff Profiles
Photo Gallery
Fees & finance
MA Advanced Professional Practice (Dance)
Designed for dance artists and practitioners who aspire to be at the cutting-edge of dance practice. Develop your skills as a versatile practitioner able to work at the highest level in a constantly evolving industry. Be taught by leading arts practitioners and educators.
Key Facts
Duration: 1 Year
Full Time
Tuition Fee: £8,000
Course Code: CID1310
Next start date: January 2021
Application deadline: 5 October 2020
Course Information
This MA is offered by Dance City in partnership with the University of Sunderland. The course is delivered by Dance City primarily at its Sunderland studios based in The Fire Station Arts Centre, with opportunities to utilise studios and facilities in Dance City Newcastle.
The MA Advanced Professional Practice (Dance) is practice-based and industry focused and offers the opportunity to use your own work and connect it with your studies. This means your studies may focus around a project you're already working on.
Within this course the creative process is equally as important as the content. It will teach you how to be an effective, reflective, and advanced practitioner capable of highly original thinking within your professional practice.
Why Choose the MA Advanced Professional Practice (Dance)?
Increase your earning and employability potential

Learn from leading sector professionals

Fit study around your professional working life

Access state of the art facilities at Dance City Sunderland and Newcastle

Structure your own independent study, supported by e-learning

As a University of Sunderland student, you will also benefit from all of the University facilities and support on offer
Who is it for?
The programme is designed for dance artists and practitioners with several years' experience. You will have a good undergraduate degree in a dance or performing arts discipline, relevant experience or equivalent qualifications.
Final MA Advanced Professional Practice Dance Brochure 4pp A4 21.08 v4
Course Structure
The course comprises a series of intensive workshop-based learning experiences designed to meet the needs of the professional practitioner.
Throughout the course you will develop the advanced skills, understanding and knowledge that are required to work as a dance practitioner at the highest level.
You will take an active role in structuring your own learning, and engage with the relevant methods and underpinning theories of your discipline. Learning and teaching methods and course delivery patterns are designed to align with industry practice and will consist of significant input from leading dance professional practitioners and educators.
Practical workshops and classes, keynote presentations, seminars and discussions will be supported by peer-to-peer learning and feedback (both face to face and online), live industry project briefs, action research projects and individual tutorials (both face to face and online).
The assessment methods are primarily 'in-course' assessments, where you will submit work on a module by module basis, rather than sitting an exam at the end of the course. They will include presentation of a position statement, project proposal proposition, a case study using personal or professional practitioner's work, critical evaluation, Personal Development Portfolio, a project plan, realisation of the practical project, Viva of 15 minutes and creation and realisation of a dance project.
The course culminates in a practice-based research project which will typically focus on aspects of your own professional practice or dance enterprise.
Modules
Module 1 – Creative Dance Practice – Tutor TBC
Module 2 – Advanced Facilitation – Rosie Kay, Artistic Director
Module 3 – Leadership and Entrepreneurship in Dance – Jen McLachlan and Dawn Prentice
Module 4 – Dance in Context – Björn Säfsten, Choreographer
Advanced Research Project – Sarah Riach, Senior Lecturer in Programming Leader Performing Arts at Sunderland University
Tuesday 4 September 2018, 3 – 5.30pm, The Fire Station, Sunderland
CLICK HERE TO REGISTER TO ATTEND
Candidates are invited to attend the Postgraduate Open Day in order to visit the studios and tour the University. You will be able to speak with the course leader, tutors and graduates of the MA Advanced Professional Practice (Dance).
Applicants will normally have a good undergraduate degree in a dance or performing arts discipline, relevant experience or equivalent qualifications.
Lectures and seminars will take place at Dance City's Sunderland studios housed in The Fire Station Arts Centre where you will find excellent facilities in the dance studios and a state of the art theatre space. Independent learning space for practical work is allocated at Dance City in Newcastle and Sunderland for Masters level students to develop their projects and undertake practical self-study.
IT, library and Virtual Learning Environment (VLE) resources are accessible through the University of Sunderland.
You can also access a range of student support services, student accommodation and generous scholarships through the University of Sunderland.
The University Library subscribes to a comprehensive range of academic journals and databases so you can access reliable and up-to-date information.
The experienced Library team provide a high-quality service and are sensitive to the requirements and working methods of students. A dedicated Academic Liaison Librarian supports students and staff in the arts, design and performing arts disciplines.
Students are encouraged to develop their research skills, working with lecturers and library staff to cultivate their knowledge of contemporary and historical perspectives of performing arts, as well as the wider contexts of their subject.
The key resources for your course include:
Discover: The Library's multi-disciplinary search tool
Art Full Text: A major resource for media and arts information
Dance in Video: Giving access to dance productions and documentaries in the 20th century
JSTOR (short for 'Journal Storage'): Providing access to important journals across the humanities, social sciences and sciences
Lexis: A major resource of full-text newspaper articles and legal information
What career opportunities may this lead to?
You will develop advanced skills and an understanding about working at leading-edge level as a professional dance artist or practitioner in a range of contexts such as health, education and community engagement. You will leave this course with the knowledge required to work at the highest level in the dance sector.
Case Study – Geoff Hopson
Case Study – Cheryl Day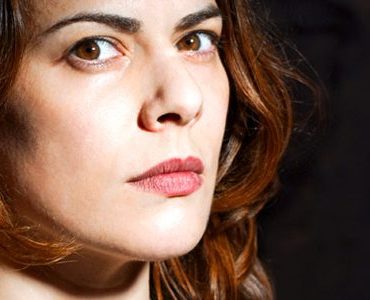 Rosie Kay - Advanced Facilitation Tutor
Rosie Kay BA (Hons) FRSA, trained at London Contemporary Dance School graduating in 1998 and after a career as a performer formed Rosie Kay Dance Company in 2004.
Kay has created award-winning theatre work that include: MK Ultra (2017); Motel & Double Points: K (2016); Sluts of Possession (2013) in collaboration with the Pitt Rivers Museum; There is Hope (2012) exploring religion; 5 SOLDIERS – The Body Is The Frontline (2010/11 and 2015/16), based on extensive research with the British Army which toured in the UK and Internationally and Double Points: K (2008) in collaboration with Emio Greco| PC.
Site-specific works include: Haining Dreaming (2013) a Get Scotland Dancing project; The Great Train Dance (2011) on the Severn Valley Railway, a Cultural Olympiad London 2012 commission and Ballet on the Buses (2007) in collaboration with Birmingham Royal Ballet and Fierce! Festival.
Kay creates installation and dance film, with 5 SOLDIERS- the film, exhibited in The Herbert Gallery's 'Caught in the Crossfire- Artists responses to Conflict, Peace and Reconciliation', Stadtmuseum Dresden, La Médiathèque du Centre National de la Danse, Paris. Feature Film credits include: Choreographer to the Box Office hit Sunshine on Leith (2013), and Brummoves (2014).
Kay has initiated LAB and Scratch training courses for recent graduates cross-arts and continues to teach, lecture and speak on dance, research methods and running an arts business.
Kay was the first Leverhulme Artist in Residence to the School of Anthropology and Museum Ethnography, University of Oxford, 2013-2014 and has continued as a Research Associate. She is Associate Artist of DanceXchange, Birmingham and Dance City, Newcastle.
Awards include Best Dance Company 2015, National Dance Awards,1st Prize Choreography, International Solo Dance Festival Stuttgart, Award from The Queen as 'Young Achiever of Scotland', Bonnie Bird New Choreography Award. She is a Fellow of the Royal Society of Artists, listed in Debretts and an MCR of St Cross College, Oxford.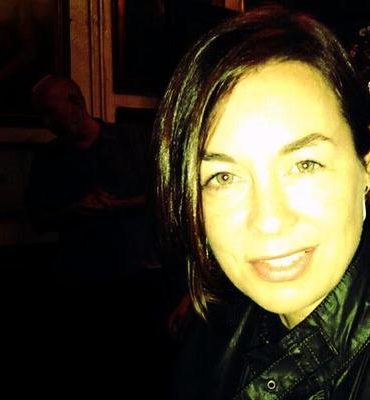 Jen McLachlan - Leadership and Entrepreneurship in Dance Tutor
Jen is a highly experienced Consultant with a demonstrated history of senior level roles within the cultural industries. Skilled in cultural capital projects, organisational development, business planning and project design and implementation. Having trained at London Contemporary Dance School and Trinity Laban, Jen entered the strategic side of the dance sector.
Jen is currently Project Director for English National Ballet's purpose built home at London City Island. At 93,000 square feet the building is three times the size of current premises and will create a world-class dance hub with collaboration and learning at its core. 
Consultancy work includes a structural review for the Michael Clark Company; support for the development strategy for Dance Umbrella; and Trust and Foundation relationship management for Paisley 2021.
Jen was Project Director for Wayne McGregor's new world class arts space within Here East on the Olympic Park. Designed by architectural practice We Not I, Studio Wayne McGregor was the first arts organisation to be based on Queen Elizabeth Olympic Park. 
As Director of Dance for the Australia Council for the Arts, Jen drove strategic direction for dance in Australia through leadership of the Dance Board and key stakeholders at sector, government and community levels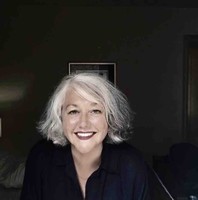 Dawn Prentice - Leadership and Entrepreneurship in Dance Tutor
Dawn has 30 years' experience in producing and managing live performance projects. Her current role is as a creative producer, specialising in international projects and worldwide touring of mid & large-scale productions of artist-led, devised work. She has a particular interest in dance, physical theatre and inclusive/integrated work.
Dawn's strengths are working with artists and creative teams; brokering relationships and forming partnerships across a wide range of stakeholders; project planning and implementation; creation and management of complex budgets; facilitating development of artistic process; team management, leadership and mentoring; contracts and negotiation.
Having spent nine years as Tour Producer and Head of Touring at Sadler's Wells, Dawn left to start up her own consultancy. She is currently working with a range of artists in a producing capacity as well as consulting on international and touring strategies for larger organisations. Clients include Manchester International Festival, Wildwood Productions and Michael Clarke Company.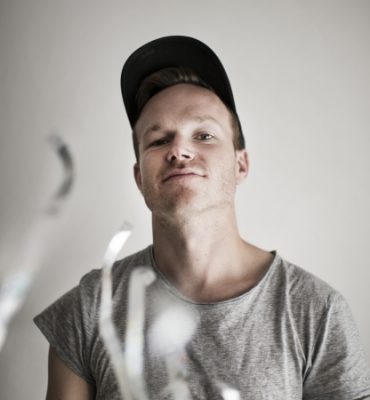 Björn Säfsten, Choreographer - Module 4 Dance in Context tutor
In the work and practice of choreographer Björn Säfsten, the body and the mind and its connected actions are scrutinized, dissected and exposed. The focus is on creating "another body", another notion of human physicality, bringing images to life that visually problematize our notion of human nature. The physical practice exposes images that result from a certain physical action, in a random way. The work thus takes visual twists and turns, often moulding itself while being performed, establishing itself anew each time for each audience encounter.
Säfsten Production is a platform for choreographic creation and experimentation. An intertwinement of theory and practice, it manifests itself through artists joining forces in speculation and critical formation within the fields of choreography, politics, language and identity production. A platform for experimentation, a platform for a changing constellation of artists and a base for continuous artistic research within the field of choreography.
Säfsten is a highly respected researcher and teacher. He was Researcher in Choroegraphy with Philosopher Per Nilsson at The University of Fine Arts Umeå Sweden 2012 – 2015. Almost every year he gives courses in different Arts Universities in Stockholm including Konstfack Stockholm, External critic, MA in Fine Arts 2017 STDH, Choreography for Dramaturg students BA level 2017 STDH, Choreography for directors and mime actors 2015 DOCH, Choreographic tutoring, choreographic praxis and process for the pedagogic education 2013 – 2015.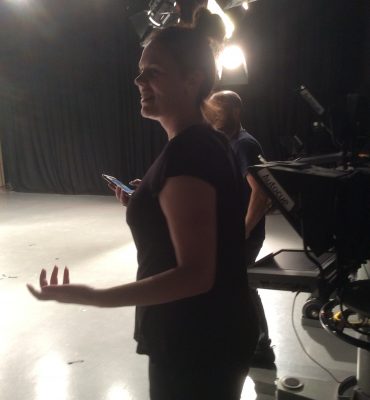 Sarah Riach - Advanced Research Project Supervisor
Sarah is currently Programme Leader and Senior Lecturer at University of Sunderland, teaching across Dance and Performing Arts. She is also project manager/choreographer for DUSC which includes 3 strands: DUSC community projects - delivering and designing numerous dance and creative arts based projects across the City, DUSC dance company - an undergraduate company made up of students who annually tour local schools, community and arts venues, performing original work and DUSC G - a graduate dance company which seeks external funding to create original dance work, employing graduates from the University on a freelance basis.  
Sarah's specialist areas of expertise include Arts in Education, Community Arts, Contemporary Dance, Jazz Dance, Choreography, Musical Theatre, and Social Media.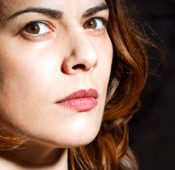 Rosie Kay - Advanced Facilitation Tutor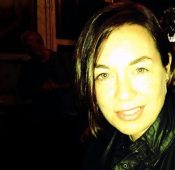 Jen McLachlan - Leadership and Entrepreneurship in Dance Tutor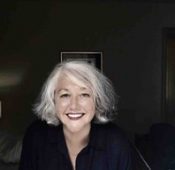 Dawn Prentice - Leadership and Entrepreneurship in Dance Tutor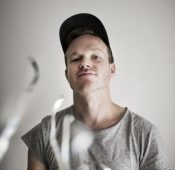 Björn Säfsten, Choreographer - Module 4 Dance in Context tutor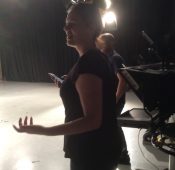 Sarah Riach - Advanced Research Project Supervisor