POSTPONED - Suitcases – Hit The Ground Running Dance Theatre Company
A moving exploration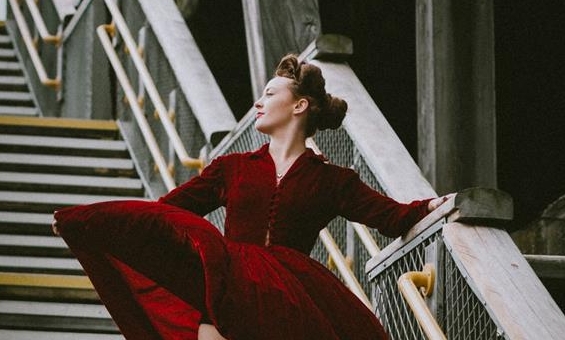 Running time:
1 hour 10 minutes (no interval)
Tickets:
£9.50
£8.00 students
This event has been postponed due to the current situation regarding the Coronavirus pandemic.

Hit The Ground Running Dance Theatre Company have been working in collaboration with Jon Crispin, a Massachusetts based photographer. His upcoming exhibition, 'The Willard Suitcases', has inspired their latest work.

Jon has worked on his exhibition for more than five years and his knowledge of the Willard Institute and the Suitcases will be invaluable to this performance.

In 1995, The Willard Asylum, New York, closed its doors after a century of treating those deemed unfit for civilized society. Discovered in an attic, the suitcases of 427 Willard patients were found. Beautifully preserved epitaphs to a few of those who lived and died at the Willard asylum and a poignant remembrance of the lives they left outside. Drawing inspiration from some of the suitcases found, Hit The Ground Running's new theatrical performance is a moving exploration of the people behind the suitcases and plays homage to innocent lives lived and lost to mental illness.

#suitcases #thewillardsuitcases #hitthegroundrunningdtc #joncrispin


ALL MINE FOR £39

This season we are presenting SIX full length performances Made In the North East (MINE) with support from Dance City. This is the biggest season of MINE works we've ever presented and we think it's worth celebrating with this fantastic offer. When you book all six MINE shows the bundle price is £39, saving up to £26 on the full price tickets. If you can't make any of the performances, pay it forward by returning that ticket and we'll offer it for free to a Dance City Training Academy student.