POSTPONED - HEDGE – The D Project Dance Company
Combines the magic of dance and puppetry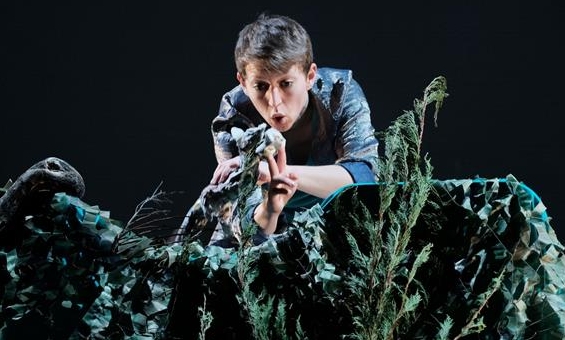 Running time:
approx. 50 minutes including interactive play time
Age:
4+ and their families
Tickets:
£9.50
£8.00 students
This event has been postponed due to the current situation regarding the Coronavirus pandemic.

Meet a hedgehog waking up from hibernation…and everything is not as it once was. Welcome to a story about bravery and adventure, in a world that is ever changing. Get involved, get attached, and see the world through tiny eyes!

HEDGE draws in children and adults, combines the magic of dance and puppetry to create a playful, friendly atmospheric performance space for young ones, where they will be encouraged to explore their surroundings and be taken on the hedgehog's story as it discovers how to be brave.

#hedge

ALL MINE FOR £39

This season we are presenting SIX full length performances Made In the North East (MINE) with support from Dance City. This is the biggest season of MINE works we've ever presented and we think it's worth celebrating with this fantastic offer. When you book all six MINE shows the bundle price is £39, saving up to £26 on the full price tickets. If you can't make any of the performances, pay it forward by returning that ticket and we'll offer it for free to a Dance City Training Academy student.