Nobody - Motionhouse
A multimedia dance-circus production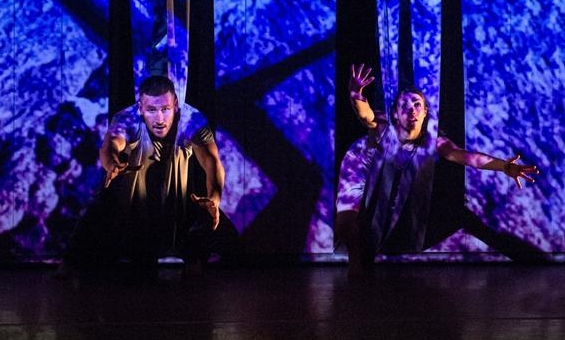 Running time:
approx. 1 hour
Tickets:
£21.00
£8.00 students,
£17.00 concession
Nobody, Motionhouse's brand new multimedia dance-circus production is inspired by finding our place in the world. Nobody is a visual feast and magical story which takes audiences young and old on a fantastical thought provoking – and ultimately celebratory – adventure.

Founded in 1988 by Louise Richards and Kevin Finnan MBE, Motionhouse create world class dance-circus productions that tour extensively to rave reviews across the globe. The company seamlessly integrate digital imagery with live performance, creating a 'living film' that draws audiences into the magical world on stage.

Commissioned by and created in partnership with Gulbenkian, ART31 and Midlands Arts Centre. Supported by Dance Hub Birmingham and Arts Connect.