Dance City SOUP
Network & pitch and enjoy some SOUP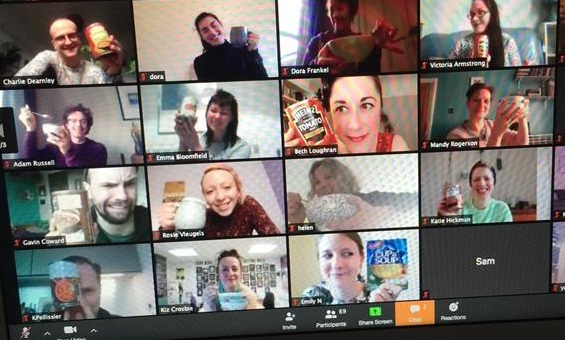 Running time:
approx. 2 hours
SOUP is a networking opportunity which brings together an eclectic mix of local dance professionals to meet, have conversations around projects and pitch for investment for their new artistic and entrepreneurial ideas.

Dance City's SOUP event is an ideal opportunity to discover new ideas and initiatives from across the region.

A £2,000 pot is available, divided into four £500 bursaries. Three of these will be awarded through a democratic audience vote, and the fourth award will be decided by the panel. The panel will be comprised of representatives from Dance City, BALTIC and Northern Stage who are partners in this event.


The artists that will be pitching are:

ALICIA MEEHAN
ANNESHA ONG
ASHLING MCCANN
EARTH DANCE
ERIN HUGHES, LILY DOOKS & MARIA GIACCHETTO
HAZEL SINCLAIR
KATE STANFORTH
PELICAN THEATRE
SAMMY GREY
SUSAN MOIR
TONI ELWIN
Each artist will be presenting their idea/project in a 4 minute pitch, verbally, with visual aids, by demonstration or a combination of all three. There will be a 3 minute live Q&A following each pitch which the audience are actively encouraged to participate in.

Tickets are £5.

The link to join the event will be sent to ticket holders closer to the time.