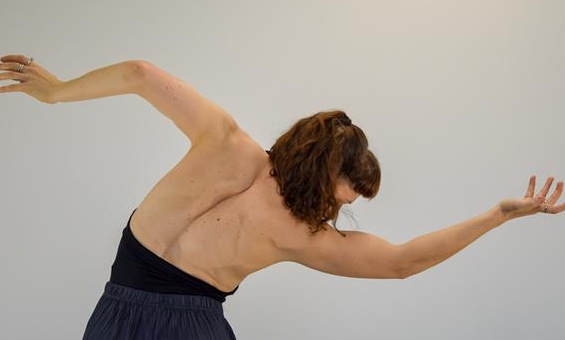 TWELVE
Support, Stream and Celebrate

Tuesday 23 March 2021 marks one year since the UK went into lockdown to save lives and protect the NHS from the coronavirus pandemic. To acknowledge the anniversary, Dance City is presenting a unique concept - a live dance stream, on the hour every hour across twelve hours from 12pm, with each piece lasting twelve minutes.

You can STREAM the event on the day and immerse yourself in the talent and passion of the artists and CELEBRATE not only the twelve live streams, but also the resilience of the artists and the wider arts and culture network, who have faced many challenges throughout the last twelve months as a result of the impact that COVID-19 has had on the sector.

Tickets for TWELVE are free, but we invite you to donate what you can and feel appropriate to our live Crowdfunder:

https://www.crowdfunder.co.uk/dance-city-support-stream-celebrate-twelve

For a £12 donation, you can SUPPORT our TWELVE Crowdfunder campaign which will go directly to creating a new commissioning opportunity for North East dance artists, enabling the development of new work within the region.

Not only that but your £12 donation will also afford you the opportunity to join us at the SOUP event on Thursday 25 March, where you can see the creative pitches for investment and assist the decision-making process, as three of the successful recipients of the SOUP bursary will be decided by you...the audience via a democratic vote, https://www.dancecity.co.uk/performance/128699/dance-city-soup/.

A link enabling you to watch the live streaming of TWELVE will be sent via email on Monday 22 March.

TWELVE line up:

12pm - Debbi Purtill
With yoga practice, Debbi will offer an insight into how a dancer might prepare their body and mind for movement exploration.

1pm - Akshay Sharma (Yorkshire Dance)
Excerpt of a dance solo work that explores tension drawing on geology and relating them to emotional states.

2pm - Esther Huss and Dahlia
Esther became a mother 6 months ago and spent many hours of her maternity leave in the studio with her daughter. This is a glimpse into the working relationship between a dance artist and sometimes demanding dramaturg

3pm - Payal Ramchandani
Payal will offer extracts and a glimpse into the fluidity and vivacity of Kuchipudi. The piece, 'Tarana' is a celebration- a sculpture frozen in time comes to life to celebrate its freedom through movement before it freezes back forever.

4pm - Penny Chivas
'Burnt Out' is Penny's response to the Australian Black Summer fires of '19-'20, initially created to try to make sense of the many intersecting issues around climate change through this dance theatre work.

5pm - Alyssa Lisle
A 12-minute improvisation performance, exploring a space that many of us have not been able to access during the lockdown. The final song will collaborate with Feral Pet/ Rebecca Gregson, a North East musician.

6pm - Rob Anderson
As a practitioner, Rob is fascinated with creative methodology. He will present a short selection of improvised movement explorations, combining chance method with research elements from his current project: Play:In:Motion.

7pm - Lila Naruse
Responding to the immediate mood. Lila and Ceitidh Mac are coming together for the first time in these 12 minutes. We shall see what happens...

8pm - Sarah Golding & Yukiko Masui (The Place)
An excerpt of work in progress the album by SAY, dance piece filmed at The Place in London. the album explores the innocence of 'making up a dance' to music, using songs made by up and coming artists.

9pm - Gavin Coward & Patrick Kelly
Movement and live music exploration, sketch and extracted scenes from Mr Numb.

10pm - Alys North
An improvised piece, completely unplanned - Alys has music to create a starting point for movement and is excited to discover a dance, spontaneously and in the moment, in a big space that is not inhibited by furniture or squeaky floors!

11pm - Adam Russell
A playful improvisation responding to live guitar and voice by Utkash Mishra.