The Collective: Double Bill
Fresh, powerful, dynamic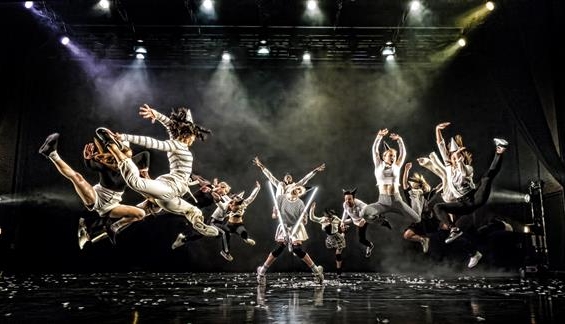 Running time:
80 minutes including interval
Age:
14+ (violent scenes including use of fake blood)
Tickets:
£9.50
£8.00 students
The Collective: Double Bill
a new commission by Alleyne Dance and Neverland by David Lloyd's Mischief Company


Mischief Company: Neverland
Co founder of Mischief Company, David Lloyd, presents Neverland, originally commissioned for JV2 (2019). Based on Lord of the Flies and the 'Lost Boys' from Peter Pan, this cinematic dance horror is packed full of theatrical storytelling and explores psychological ideas of power and control within society, contrasted with the downfall of human behaviour.

"Are we animals or are we human? Neverland is a life and death battle with disco music and breath taking physicality. The show features fabulous costumes from Miranda Macletten and Emma Lyth, and a house shaking original sound-score composed by Will Tonna. Get ready for the ride of your life…"


Alleyne Dance: Different Colours in Mind
Every colour has a different story, but not every eye can see them
Alleyne Dance likes to draw from true stories and true events and re-imagine them in an abstract way. We were drawn to the story of Brooke Swanson, who found out she was colour blind when she was in elementary school. This piece explores how colours can influence your way of thinking, alter decisions and cause reactions, and explore the difficulties of not experiencing colour and what colour can stimulate.

"Witness how the dancers go on a physical journey, exploring how the colours and lack of colour can stimulate responses."

About The Collective
The Collective is Dance City's MA Advanced Dance Performance cohort: an exciting ensemble of fourteen emerging dance artists studying Dance City's unique postgraduate course, run in partnership with University of Sunderland.