Digitopia-Tom Dale Company in partnership with MOKO Dance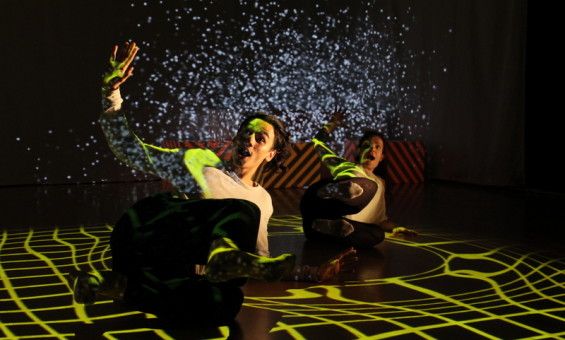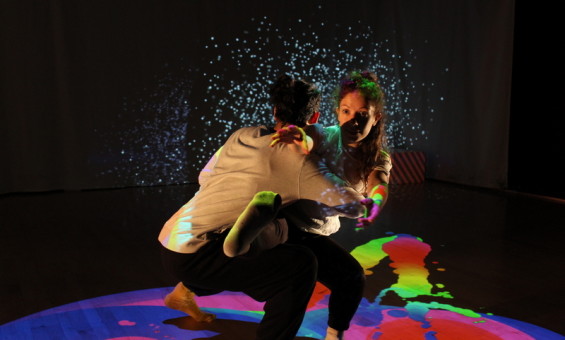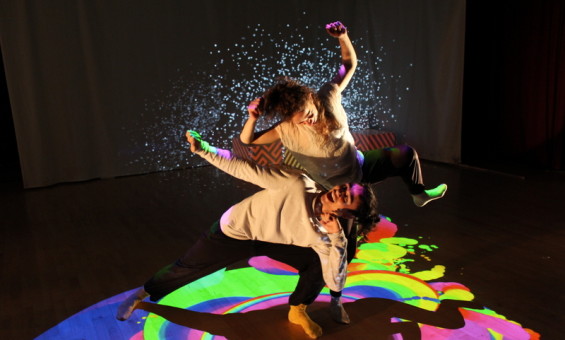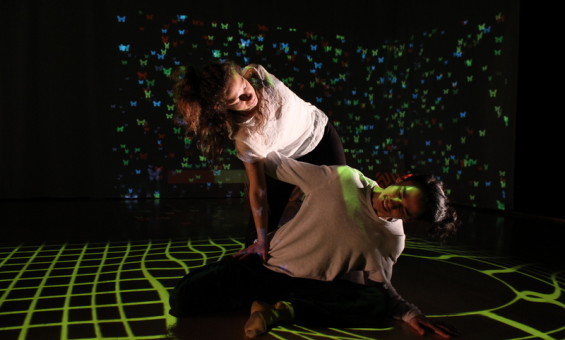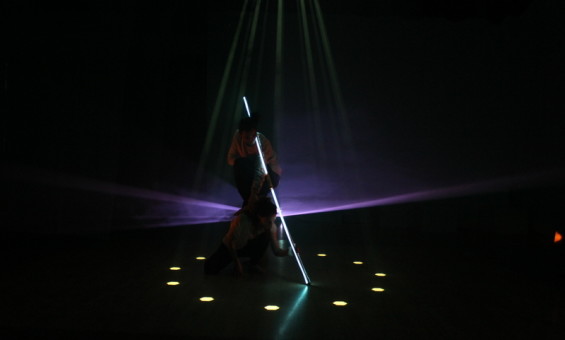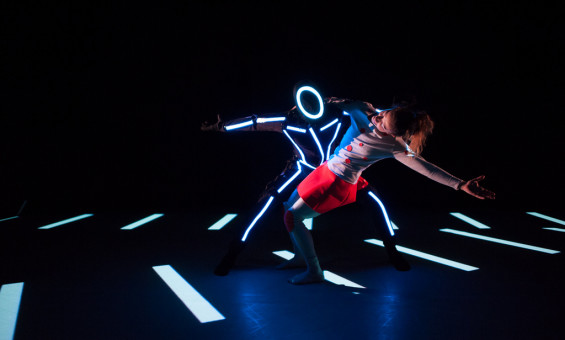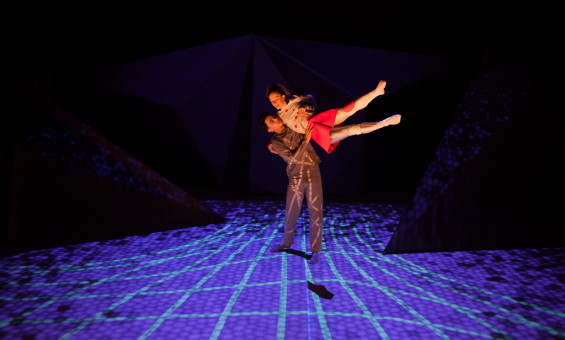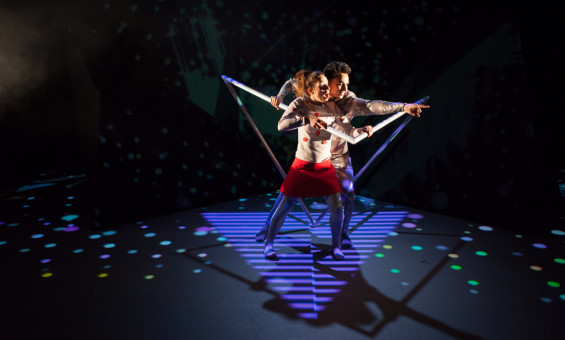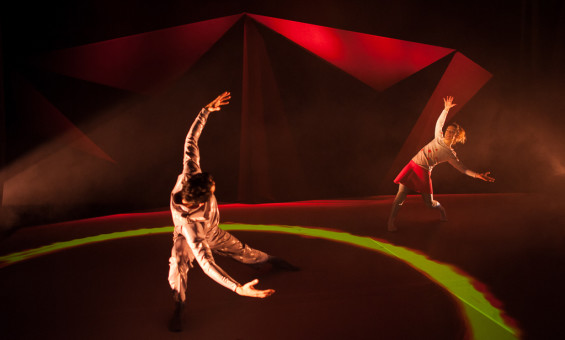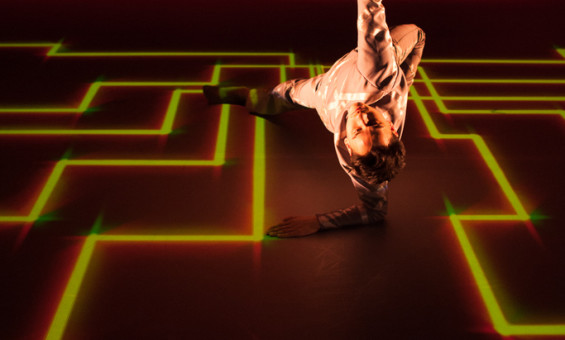 Running time:
approx 50 mins
'Digitopia' is a visually stunning show which integrates live dance and digital technology. Join Dotty as she follows Hex into his fantastical digital wonderland, setting off on a rollercoaster ride of digital surprises. 'Digitopia' creates a magical world, defying the rules of gravity, where straight lines curve and sound is seen.

Digitopia is a fantastical integration of contemporary dance, striking digital visuals and wonderful new music ideal for children of all ages from 5+ and their families, and will also be enjoyed by older children and teenagers.

Free Digitopia Inspired Craft Activities
Join us for free activities in the foyer with MOKO Dance and Tom Dale Company open to all Digitopia ticket holders and suitable for children and grown-ups. Participants will be able to explore digital elements relating to the performance and use their creativty and imagination to create artwork. These activities take place before the performance from 1.30pm and after the performance until 4pm. Free. No booking required.

30 min 'Stay & Play' Session
We're able to offer a number of free places for a 'Stay & Play' session. This will be led by the performers on stage following the show and is suitable for 5-10 year olds.
Free. Limited availability so pre-booking essential.
#Digitopia
*Please note the Stay and Play session has SOLD OUT but that tickets to the performance are still available*

Please note: latecomers may not be admitted.