Stateless - Joli Vyann
A physical and emotional journey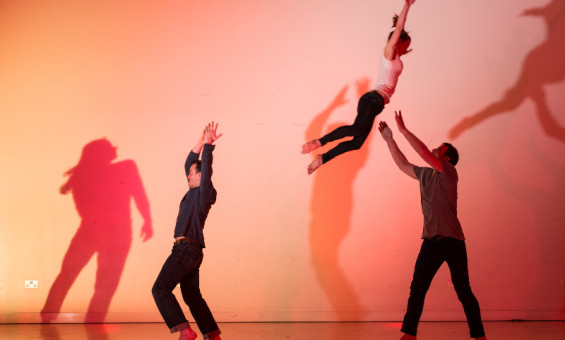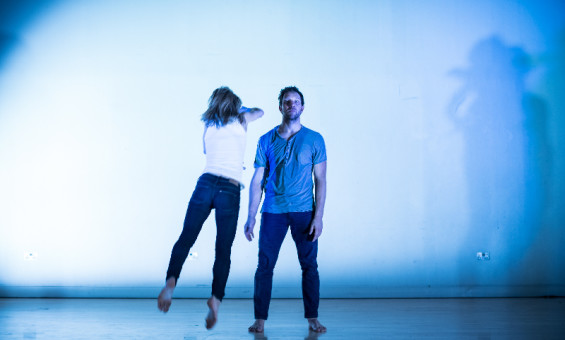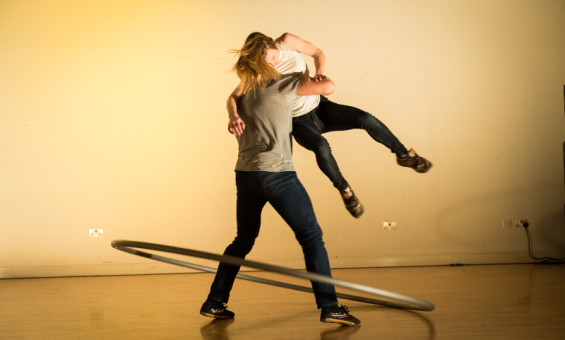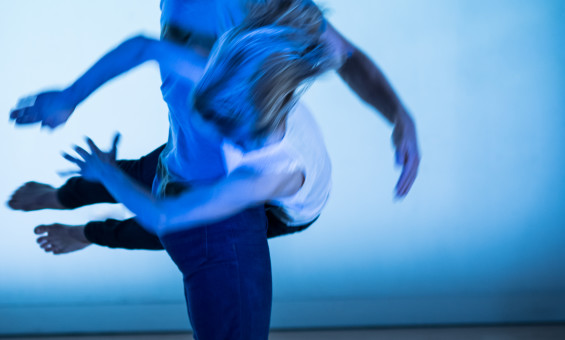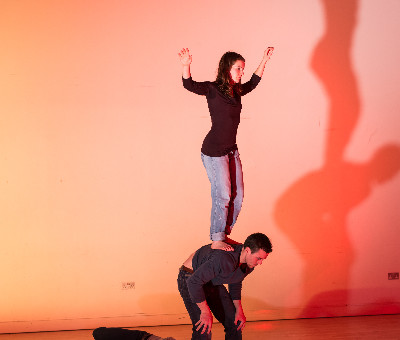 Running time:
approx 1 hour, no interval
Age:
All (Parental Guidance)
Tickets:
£12.50
£7.50 students,
£9.50 concession
Joli Vyann present 'Stateless', produced by Turtle Key Arts. 'Stateless' fuses the energy of hand-to-hand acrobatics and Cyr wheel with graceful contemporary dance to create a captivating style of physical performance.

Collaborating with French dance circus choreographer, Florence Caillon, Stateless explores ideas of immigration, journeys, humanity and tolerance, taking audiences on a physical and emotional journey into the lives and fate of people crossing borders.

Joli Vyann interviewed real people with real stories to tell, and these can be heard in the original soundtrack. With insightful sensitivity the company discover moments of sadness, courage, friendship and wit. The extreme physicality of flying and falling bodies, combined with demonstrative movement creates a truly fascinating experience.

We think this show is suitable for all ages but it is not created specifically for children. Would your little one(s) love Stateless?
Ask them! Do they like…
Acrobatics
Dance
The Circus
Learning about different cultures
Hearing stories from people all over the world
Helping refugees
Dangerous stunts
Fighting injustice
Friendship
Did you score mostly YES?
Then watch the trailer together and book your tickets!

There is a fun workshop exploring acrobatics with Joli Vyann for 11-16 year olds on Sat 29 Oct at 10.30am, for tickets please copy and paste this link into your browser:
https://www.dancecity.co.uk/class/59896/stateless-workshop-11-16/

There will be a post show talk on Friday 28 October.