Inspire Platform
Celebrate dance by over 55s!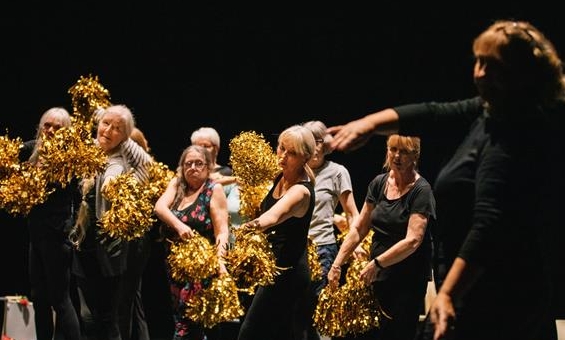 Running time:
approx 1 hour 20 mins
INSPIRE Platform

Showcasing 55+ community dance across the region

As part of our INSPIRE Festival we continue to celebrate Dance and Ageing with our annual platform.

Showcasing 55+ community groups across the region, INSPIRE presents an exciting and diverse programme of dance and film from community groups and guest professional artists.

Join us for this closing Festival event and be inspired!

"Joyful, empowering, inspirational"

– Inspire Participant

"Moving to music, in a group & trying to make something beautiful is good for the soul & spirit. If someone told me when I was 20 that I'd still be dancing at 66+ I wouldn't have believed it"

– Inspire Participant

Boundless, Dance City's 55+ company, is performing a new piece at Inspire. Cafe de la Luz is an evocation of older women in a café, reminiscing on their identity, on time passing and sharing joy. Choreographed by female artist of age, Dora Frankel, it was created during 2020 with many sessions on Zoom. It has been restaged in the studio, with much love and excited to bring it to an audience!