Dance City's Autumn Season is nearly here and thier new program is filled with a whole host of performances, workshops, dance-alongs and brand new classes for families and children of all ages. 
In the theatre, little ones can be swept up into the clouds with Highly Sprung's beautiful and heart warming Up, Up and Away, and visit new planets with The Little Prince as Luca Sivlestrini's Protien Dance bring Antione de Saint-Exupery's tale to life. Older children can find themselves wrapped up in the exciting duels and passionate duets of Ballet Wales's Romeo A Juliet, while Old Kent Road's OSCiLLATE takes the classic tap to new heights in a thrilling and dynamic production unlike anything else! 
Performances
Up, Up And Away | Highly Sprung 
Saturday 19 October | 1pm, 4pm
Age 5-11yrs | Tickets: £13.30, £11, £8 | Family tickets for £35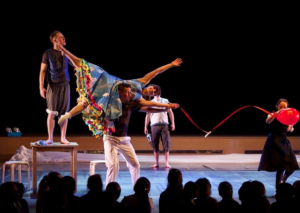 The first of the season's family shows will be the beautiful, uplifting and inspiring Up, Up And Away a new piece of children's physical theatre by Highly Sprung, perfect for ages 5-11 years.
Everyone says Joe is 'different', that he doesn't fit in. So when Joe is given the chance to float away into the sky above he doesn't hesitate to go.
What awaits him in the sky are wonderful experiences and new friends that delight and inspire him… But more importantly Joe finds out about himself, how his differences make him more special than he ever imagined. Joe learns to believe in himself and that just being yourself makes you the best you can be!
Up, Up and Away brings together innovative and playful design in costume, puppetry, and set with the introduction of a unique flying machine that allows the action to take place right above your head!
"Leaving every child feeling treasured and with a beautiful moral to the story, it will awaken the magic in everyone." ★★★★★ The Reviews Hub
Romeo A Juliet | Ballet Wales 
Friday 25 October, 7.30pm | Saturday 26 October, 2.30pm
Age 7+ | Tickets: £21, £17 Concessions, £8 Students & under 18's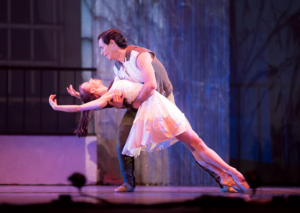 In their third visit to the Dance City stage, Critics' Circle Award winning company, Ballet Wales, will be performing their beautiful adaptation of Shakespeare's iconic love story.
Sword fighting, passionate duets and universal themes echo through dramatic and lyrical choreography and captivate the imagination. Exquisite costumes and video projections create a world of danger and excitement where two young lovers are caught in an age old feud.
Ballet Wales is a vital young company of dancers who are pushing the boundaries of classical ballet. This is a fantastic way to discover ballet and enjoy Prokofiev's stunning music.
'It's a knockout performance.' The Guardian (on Danila Marzilli as Juliet.)
OSCiLLATE | Old Kent Road 
Saturday 16 November | 7.30pm 
Age 7+ | Tickets: £16.50, £13 Concessions, £8 Students & under 18s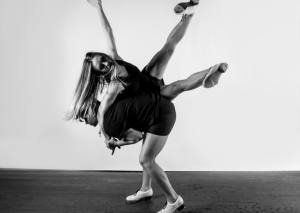 Old Kent Road will be making their much anticipated return to Dance City this Autumn after their debut performance of Fall Out last year.
The company's latest show OSCiLLATE is an energetic tap dance performance that fuses high energy tap and beautiful contemporary dance for a refreshing, moving and fulfilling experience.
This is a fantastic way to discover tap dance with an exhilarating show by a company of passionate young dancers who are raising the bar of the UK tap scene.
The Little Prince | Luca Silvestrini's Protein 
5-7 December 2019 | Various Times
All Ages | Tickets: £12, £40 Family tickets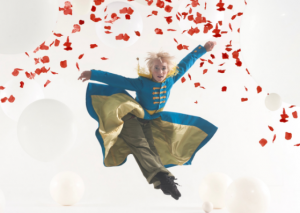 Dance City will be closing the season with a gorgeous festive family show perfect for all ages. Dive into the world of The Little Prince in this magical dance adventure by Luca Silvestrini's Protein Dance.
The Little Prince invites us to look at the world through our hearts and to reconnect with our inner child.
A story for everyone to enjoy by Antoine de SaintExupery, the world famous children's book is brought to life using Protein's award-winning mix of dance, humour and spoken word.
"Luca Silvestrini is the sharpest of comic choreographers" The Guardian.
Workshops
Dance In A Day: Floss, Bop And Pop Workshop
Monday 28 October 2019 | 9am-5pm 
Age 6-14 | Tickets: £25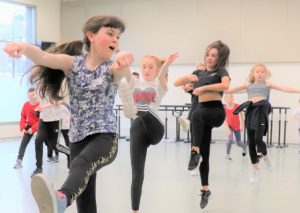 Come along for a day of dancing this October half term! Learn to floss, bop and pop to the music as our amazing teachers lead you through a range of choreography to your favourite pop songs. Whether you're child already dances or is a complete beginner all they need is passion and enthusiasm to get moving.
Dance In A Day: Halloween Workshop 
Thursday 31 October 2019 | 9am-5pm
Age 6-14 | Tickets: £25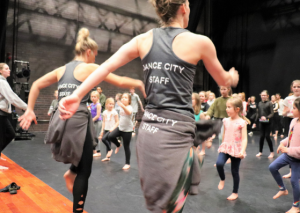 Come and join us for a spooktacular time this Halloween and dress up in your scariest costume! Our fantastic teachers will lead a full day of Halloween-themed dancing fun, creating and learning routines to your favourite ghoulish tunes!
Dance City is the North East's leading organisation for dance. To find out more and search our full range of classes, workshops and performances visit dancecity.co.uk