MA Advanced Dance Performance

Meet The Collective
Programme Overview
Course Content
Touring Company
Teaching Profiles
How To Apply
Fees and Funding
Alumni
Guest Artists
MA Advanced Dance Performance Introductions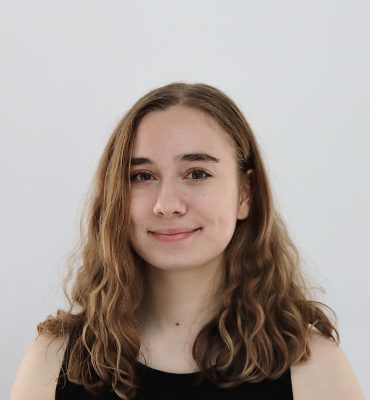 Maisie Aveston
Maisie is originally from Bedfordshire. Growing up, she trained as an acrobatic gymnast and competed nationally and internationally. ⁠
⁠
Wanting to explore dance and performance more, Maisie joined a local youth company and found a love for contemporary dance. This led her to study a degree in dance at Edge Hill University. During her studies, she enjoyed exploring physical based contemporary movement, aerial dance, bungee assisted dance and dance film. ⁠
⁠
Maisie has worked with dance artists such as Aakash Odedra, Kerry Nicholls, and Laura Vanhulle. She has also worked with dance film and her own work 'In Habit' was shown as part of FACT's Cinema in The City festival in Liverpool.⁠
⁠
"This course is an incredible opportunity to challenge yourself and develop technically and creatively alongside knowledgeable and inspiring artists. I am looking forward to seeing what this next year will bring."⁠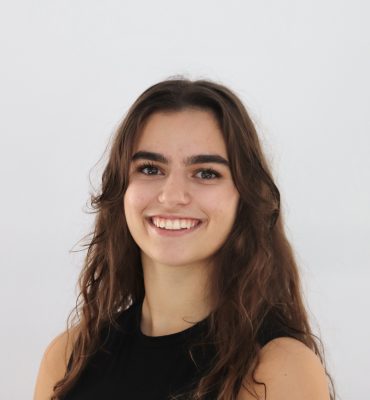 Julia Dajani
Julia was born in Southend-on-Sea and began her dance training at the age of 9 at Tina Phelps Stage School where she trained in ballet, modern and jazz. ⁠
⁠
At thirteen, she was offered a place on the @trinitylaban CAT scheme where she trained for 5 years. During this time, she was introduced to contemporary dance, further ballet training and creative/choreography.⁠
⁠
At eighteen, Julia progressed onto the BA Contemporary Dance course at Trinity Laban, graduating with a First Class Honours. During her time at Laban, she had the opportunity to work with a variety of different choreographers including: Lea Anderson, Lee Smikle, Alleyne Dance, Rahel Vonmoos, Patricia Okwena and Divya Kasturi. ⁠
⁠
Whilst being a part of The Collective, Julia is excited to intensify her dance training. She is hoping to explore a variety of different styles as well as building on her choreography and performance skills. ⁠
⁠
"I am passionate about exploring new techniques as well as immersing myself into multicultural styles. One of my aims is to learn about folk dance so that I can incorporate my Albanian heritage into my contemporary dance practice."⁠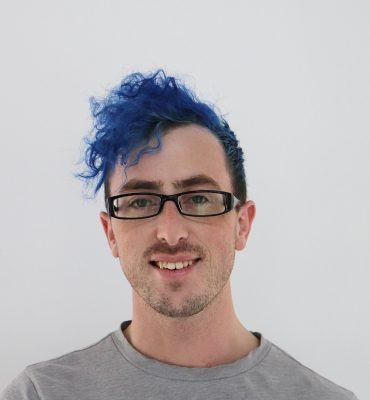 Micheal O'Donnell
Micheal comes from Donegal in Ireland. He studied performing arts at his local college, NWRC and then joined the Dance Performance and Teaching course at UCLAN. Michael has also trained in martial arts and loves climbing. ⁠
⁠
In his spare time, Micheal has taught indoor hockey, jiu jitsu, and contemporary dance. Micheal has competed with a group for hip-hop and contemporary at UCLAN, gaining first place, second and third in different competitions. In his third year, Mickey became a teacher for the hip-hop club.⁠
⁠
Micheal has performed and choreographed in both theatre and physical theatre performances. He has also been part of a comic duo as a compère. ⁠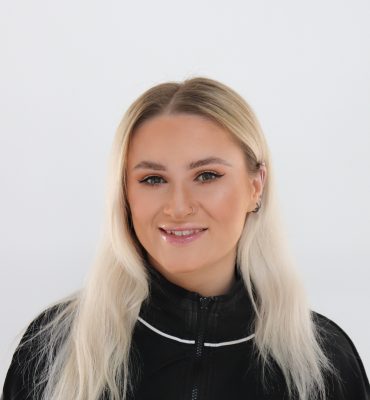 Jess Doran
Jess is a contemporary dancer from Newcastle Her first experience of dance was through taking it as an additional subject for a GCSE where she then found a love for the physicality and performance aspects of the art. She then joined Dance City's BTEC and CAT programme. Jess then continued her training on the BA(Hons) at Dance City graduating with a First Class Honours. ⁠
⁠
Within her time on the CAT and the Professional Dance degree course at Dance City, Jess had the opportunity to work with various choreographers such as Gary Clark, CoCoRegina, Renaud Wiser, Neus Gil Cortez, Neville Campbell and Geoff Hopson. ⁠
⁠
Jess would like to explore and work with various art forms and media to create new innovative work incorporating the physical theatre skills she will be adopting throughout her Masters and hope's to work for various companies with a long lasting performing career.⁠
⁠
"After taking over a year and a half out of dance due to covid, I'm incredibly excited to be back doing what I love and in a studio full of talented artists to share this experience with, who push and challenge me everyday to step outside of my comfort zone. I'm over the moon to be part of this course and looking forward to being part of the company and the works we will be creating and touring" ⁠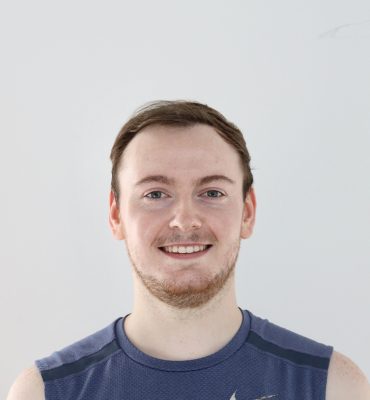 Ryan Duncan
Ryan was born in Wales and raised in Northumberland. He became more invested in contemporary dance through his high school, but had experience with modern, tap, jazz and ballet since the age of four. He auditioned for the CAT scheme at Dance City and spent three years there before successfully gaining a place at London Studio Centre on the Theatre Dance course. It was there that he decided to specialise in contemporary dance, and toured with INTOTO, the third year company.⁠
⁠
Since graduating, he has worked as a character/parade performer at Disneyland Paris and has also choreographed for Heat Dance Company in Los Angeles. Ryan has also participated in R&D projects focusing on professional development.⁠
⁠
"Being part of The Collective is another step in refining my current skills, learning new techniques and becoming an all around stronger performer in an institution that has been paramount to my growth as a dancer."⁠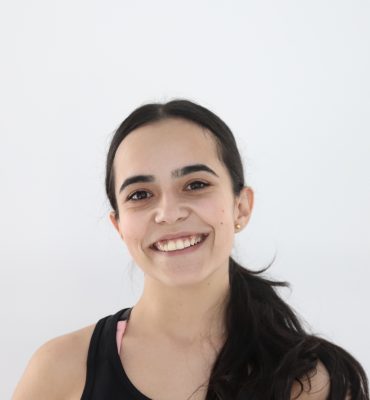 Sara Marques Lopes
Sara is from Torres Vedras in Portugal. She started her dance training in ballroom and Latin Dance with her local dance school and then moved to the UK to study Performing Arts at the University of Sunderland. She recently graduated with a First-Class Honours.⁠
⁠
"I'm really excited to be part of the MA and to further develop my skills and push myself physically and creatively in order to become the best dance artist I can be."⁠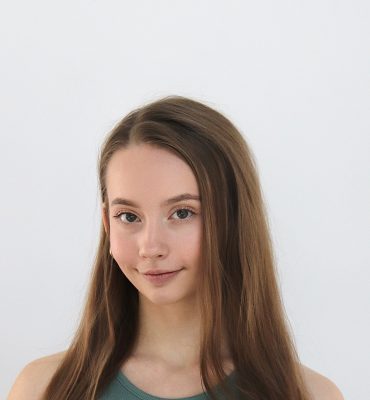 Rosie Roberts
Rosie Roberts a contemporary dancer from Derbyshire. After growing up training in ballet, tap, gym and modern, she branched into contemporary at the age of 12. She began her training at Déda in local youth companies: Derbyshire Youth Dance Company and Bounceback. Rosie also joined Dance4' Centre for Advanced Training Programme, working with the likes of Gary Clarke, Alleyne Dance and 2Faced Dance Company. ⁠
⁠
She continued on to complete a BA in contemporary dance at Trinity Laban Conservatoire of Music and Dance, graduating with a First Class Honours. During her time at Laban, she worked with many artists including Daniel Squire, Wayne McGregor and Charles Linehan. ⁠
⁠
Her long term aspirations are to become a choreographer of her own touring company.⁠
⁠
"After a tough few years with the pandemic I am really excited to get in the studio and push my dancing to new capabilities. The Collective is a really exciting opportunity to intensify technical training and performance experience." ⁠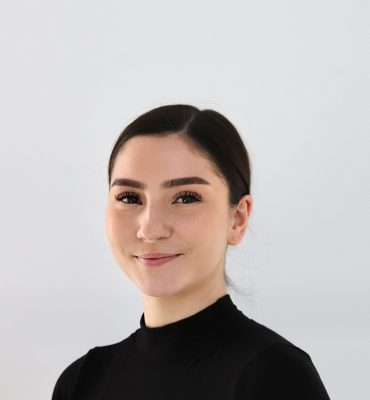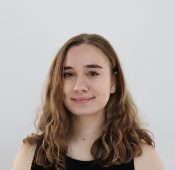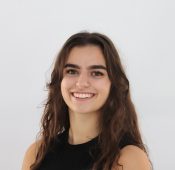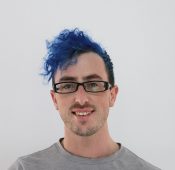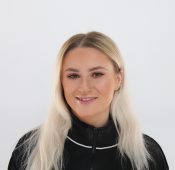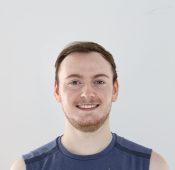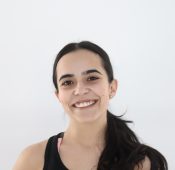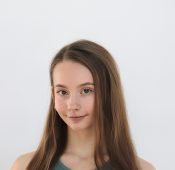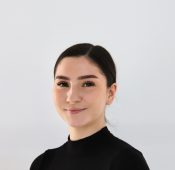 -Launch your performance career with our MA Advanced Dance Performance.
About the MA Advanced Dance Performance
This 38-week programme is a practice-based qualification that offers new and recent dance graduates the opportunity to develop their dance practice and technique, learn and develop choreography, and perform in work by leading choreographers. The programme is based at the Dance City Sunderland studios, with visits throughout the year to Dance City Newcastle studios.
The course has a unique focus on physical theatre and is designed to produce strong, highly employable dancers who will be able to work in a range of settings.
The focus of this MA is for the dancing of the students to meet the public. The primary vehicle for this is The Collective, our touring company. The Collective creates work that is physically captivating and relevant today, presented in theatres across the country as well as in offsite locations and through digital platforms. There are opportunities to engage with a range of partner venues and participants through the wraparound work of the company – a really collective experience!
The company is currently artistically led by David Lloyd, a well-known and highly respected dance artist, choreographer, educator, and producer. David teaches daily technique classes as well as regular workshops and will ensure The Collective is well prepared to perform extensively.
Why Choose the MA Advanced Dance Performance?
Increase your earning and employability potential.
Learn from leading sector professionals.
Access state of the art facilities at Dance City studios in Sunderland.
Strong emphasis on practical development and personal progress, with no assessed written work.
Please note: All Dance City Training Academy courses are continuing to run despite covid restrictions. Our team has been working hard to develop a sophisticated and agile 'hybrid' system that facilitates the safe delivery of both socially distanced and online teaching. Courses can be instantly moved online if lockdown restrictions intensify.
Dr Shantel Ehrenberg – BA & MA Programme Leader 

Email: shantel.ehrenberg@dancecity.co.uk

Adam Dutton – BA & MA Programme Coordinator  

Email: adam.dutton@dancecity.co.uk
Course Content
This is a 38-week course.
Dance Technique:
Advanced technical training in ballet and contemporary styles
Complementary techniques – Pilates, fitness training, strength, and conditioning
Dance Performance:
A rigorous and detailed study of selected repertoire works
Development and performance of newly commissioned works
Touring of created works
Professional Contexts:
Detailed learning on the contexts surrounding professional dance performance, through lectures and seminars with core and guest practitioners
Development and realisation of a student-led independent project, determined according to individual interests
What Can I Expect to Develop?
Improved dance technique across a variety of styles
An advanced understanding of the choreographic practice
An advanced understanding of how to work with choreographers
An advanced understanding of how to work as part of a team/company
An advanced understanding of creative choreographic input within a company
An on-going understanding of the dance touring landscape and opportunities
The capability to reflect on learning and express this knowledge to others
A deeper understanding of current choreographic/dance trends
Ability to absorb different learning methodologies and embody them
The Collective
MA participants will be part of a touring company, The Collective. The company is currently artistically led by David Lloyd and Dr Victor Fung, well-known and highly respected dance artists, choreographers, educators and producers. David and Victor teach daily technique classes as well as regular workshops to ensure The Collective is well prepared to perform extensively.
The creative brief for The Collective is to create work that is physically captivating and relevant today. We combine this aim with outreach and engagement work in collaboration with Dance City's Engagement Team and our partner venues for local young dancers and community participants.
This exciting, refreshing, and original company will be touring a performance of dance and physical theatre to a range of venues. Below is a film showing the double bill rehearsal process for our 2020-21 cohort.
Teaching Profiles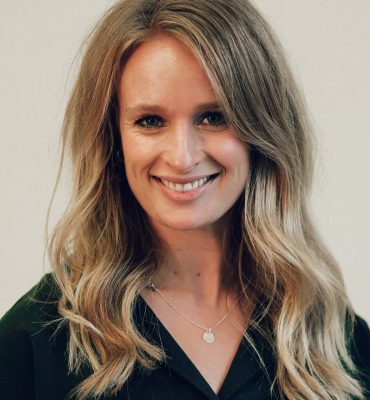 Sophie Douglas
Senior Lecturer
Sophie Douglas is a dance artist, practitioner and projects manager with interests in community dance, site-adaptive performance and somatic practices. Before joining Dance City, Sophie has taught extensively in educational and community settings across the SW, including leading the artistic direction of Coast Youth Dance Company between 2018-2021. Sophie's passion for outreach and engagement has led her to work with a broad range of dance companies and organisations including Pavilion Dance South West, Arts University Bournemouth, Trinity Laban Conservatoire, Made By Katie Green, ZoieLogic Dance Theatre and Dorset Mind. Sophie's research interests are centred around working in natural environments and investigating her movement practice through a lens of somatic enquiry.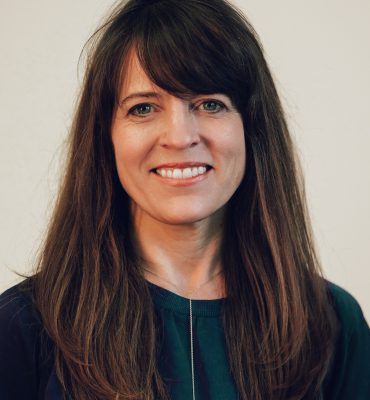 Dr Shantel Ehrenberg
BA & MA Programme Leader
Dr Shantel Ehrenberg is a researcher, artist, and academic. She has held positions in dance programmes across the UK and USA, most notably the University of Surrey, Trinity Laban, Bath Spa University, New York University, and University of California, Irvine. Shantel's choreography, performance, research and teaching cross practice and theory and span site-specific, studio, stage, written, and digital contexts. She is the author of Kinaesthesia and Visual Self-Reflection in Contemporary Dance (2021) and her research can also be found in journals such as Choreographic Practices, Research in Dance Education, and Dance Research Journal.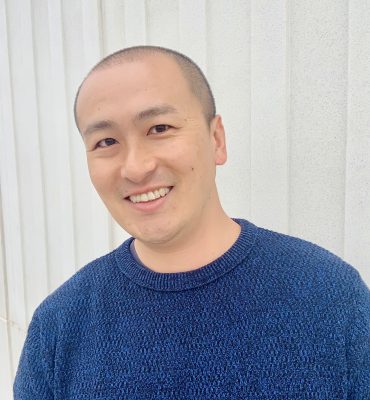 Dr Victor Fung
Associate Artist & Senior Lecturer
Victor Fung is an award-winning choreographer, performer, researcher, educator, and mentor. He is the Artistic Director of Victor Fung Dance and recently Associate Artist at Swindon Dance and recipient of the DanceXchange Choreography Award. He has been involved in various international networks including CROWD (2021), OzAsia Dance Lab (2017-2019), and SPAZIO (2013-14). Victor's choreographic works have been presented internationally across four continents. Aside from his artistic practice, his is highly involved in the cultural sector through his roles as Clore Fellow (2016-17) and Trustee of Swindon Dance amongst others. He was awarded a doctorate for his research in creativity and dance training in collaboration with Middlesex University and Dance4.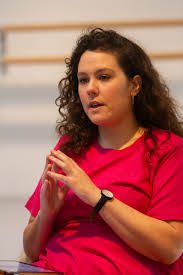 Dr Gillie Kleiman
Interim Head of Higher Education
Dr Gillie Kleiman is a choreographer, performer, curator and writer. Her acclaimed sole-authored and collaborative work is presented at major international venues and festivals including Sadler's Wells, Dance Umbrella, Nottdance, Fierce Festival, and BALTIC Centre for Contemporary Art. Gillie's specialisms lie in contemporary experimental performance, community and non-professional dance, and philosophical approaches to the study of dance. She is an external examiner at the Danish National School of Performing Arts, and sits on the Board of People Dancing, the foundation for community dance.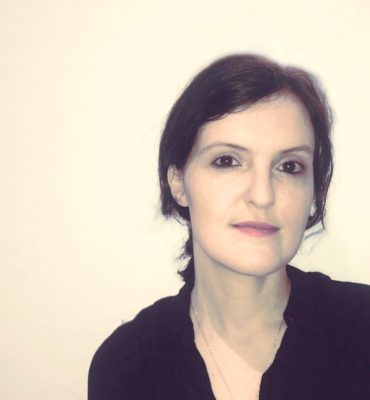 Dr Lucía Piquero Álvarez
Senior Lecturer
Dr Lucía Piquero Álvarez is a researcher and choreographer. She has presented her choreographic work internationally, including several commissions and residencies (ŻfinMalta Dance Company, Spanish National Dance Company, Le Performance (France).
She completed her PhD at Roehampton University in 2019 on the emotional import of contemporary theatre dance. She was a lecturer in dance at the University of Malta 2012-2022 and head of the dance department 2019-2022. She researches embodied cognition and the experience of emotion in dance, influenced by philosophy and psychology, and has presented research in conferences internationally, as well as directed several practice research projects.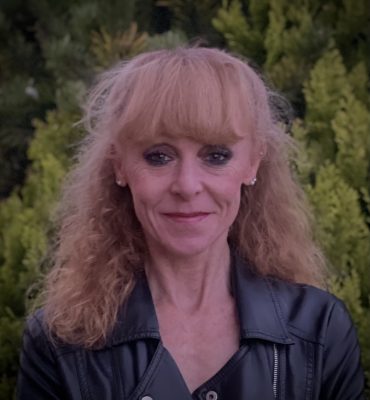 Angela Christie Reay
Lecturer (Ballet Technique)
Angela trained in Classical Ballet, National and Modern Dance techniques at the Northern Ballet School in Manchester. On completion of her training at the age of 18 she secured a position as a soloist ballet dancer with the Stadtischen Buhnen Muenster in Germany. She then went on to have an extensive, international, 12 year career as a professional dance artist predominately in the State Theatres of Germany performing in Classical and Neo-Classical ballets, Contemporary dance works, Musical Theatre Productions, Dance Theatre, Operas and Operettas as well as working in television. She later trained as a specialist classical ballet teacher with the Royal Academy of Dance (RAD) and worked as a freelance RAD teacher for 4 years before joining the Performing Arts Academy at Newcastle College where she worked for 21 years teaching ballet technique across the dance and musical theatre degree programs. She has taught the ballet technique on Dance City's Masters in Advanced Dance Performance for the past year.
For the past eight years she has also worked at Dance City delivering the Professional Ballet Classes for the regions professional dance artists.
In July 2019 Angela completed the Advanced Teacher Training Program with the Society of Education and Training was awarded Advanced Teacher Status (ATS), Fellow of the Society of Education (FSET) and Chartered Teacher Status (Cteach) from the London College of Teaching.
Angela is passionate about instilling a love of ballet and ballet technique in young dance artists whilst also determined to help them achieve their full potential.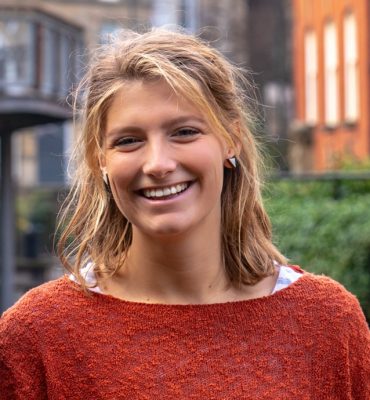 Giulia Coti Zelati
Lecturer
Originally from Italy, Giulia is a dance artist and film-maker based in the North of England. She completed a BA (Hons) at London Contemporary Dance School as well as her MA, for which she toured the UK with balletLORENT. Some of her performing highlights also include Sweetshop Revolution, Fertile Ground Dance Company, Exit 12 Dance Company and Lizzie J Klotz. Giulia is also the co-creator of Tiny Dances, a local dance film-making project, and the creator of online ballet studio Giulia's Home Ballet. Giulia has taught ballet and contemporary in the UK and internationally, and she is also an international teacher with MindLeaps, an NPO that creates educational paths for the most vulnerable children in the world through a creative arts program that is built on data-driven metrics. With MindLeaps she has traveled to and taught in NYC and Guinea, West Africa.
Giulia is very passionate about dance education, and is excited to use her knowledge and experience to support the next generation of dance artists in their training.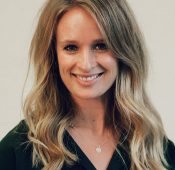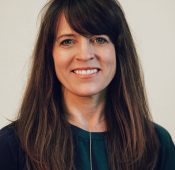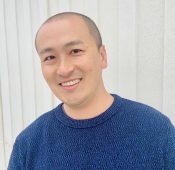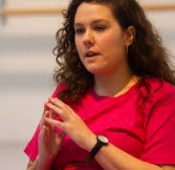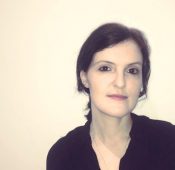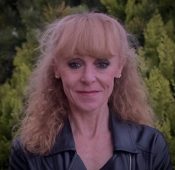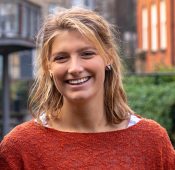 How To Apply
The MA Advanced Dance Performance at Dance City is paused for the academic year 2022-2023. We are accepting expressions of interest for 2023 entry, for more information about the course and studying with us please email he.enquiries@dancecity.co.uk
Fees and Funding
The annual fee for this course is £9,500 if you are from the UK/Ireland/EU settled/pre-settled.
What are the Entry Requirements?
Undergraduate degree in dance and/or relevant professional performance experience.  
Please note that this course is not available to international students.
Learn more about settled status, pre-settled status, special discounts, visa requirements and Common Travel Area (CTA) agreements for the Republic of Ireland applicants in our Help and Advice article.
How can this course be funded?
This course can be self-funded or student loans apply.
View more information about government career development loans and grants:
Grants and Bursaries for Adult Learners
View Career Development Bank Loans:
Professional and Career Development Loan
Find more information and advice on financing your MA Degree here.
Scholarships
The University of Sunderland is offering a Skills Boost NE discount, which will reduce the fees for some students by 20%. For more information, please CLICK HERE
MA Advanced Dance Performance Alumni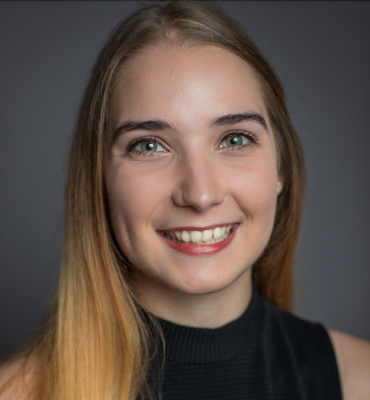 Emily-Fleur Peake
Originally from the South West, and with a first class BA (Hons) in Contemporary Dance from Trinity Laban, Emily-Fleur moved to Newcastle for Dance City's MA in Advanced Dance Performance in 2019 and gained a Distinction. After falling in love with the dance community in the North East she decided to stay, working as a freelance dance artist as well as teaching public classes and on the CAT (Centre of Advanced Training) at Dance City. She is really enjoying her work at the moment and in the future she would love to continue her research into dance and it's correlation with health and wellbeing.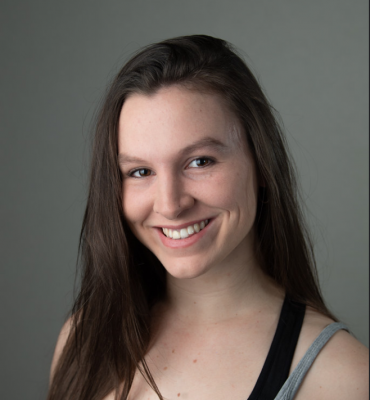 Lily Dooks
Lily is from Keighley, West Yorkshire. Lily competed in athletics at county level before finding her way into contemporary dance. She began her training with Phoenix Dance Theatre before continuing her studies at Trinity Laban and Dance City. Lily is now based in the North East and is curious about the possibilities we have as physical beings to listen, feel and create space as individuals and communities through collaboration and performance. Lily was awarded a SOUP bursary in March of 2021, alongside Erin Hughes and Maria Giacchetto- the trio will begin creating their own work.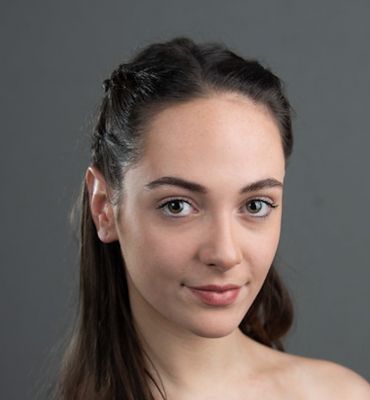 Erin Hughes
Originally from Darlington, Erin began RAD ballet classes at the age of three with a local dance school, before joining the Dance City CAT programme at the age thirteen.
At eighteen, she moved to London to begin her formal training at Trinity Laban and she achieved a First Class BA/Hons degree in 2019. She then moved back to the North East to continue her training with The Collective where she achieved a Distinction.
She now works as a part of the communications team at Dance City, whilst being a freelance dance artist.
Erin is interested in creating her own work in the future but aspires to perform professionally first.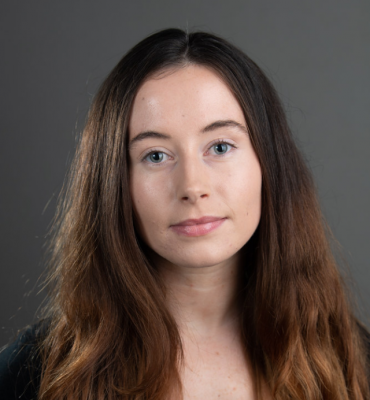 Shannon Webb
Shannon first started dancing at The Michelle Louise School of Dance in Manchester and at 16, she then went on to study Musical Theatre. Shannon began her formal training in contemporary dance at Manchester Metropolitan University, before joining the MA at Dance City. Shannon is in the process of creating her own gym wear brand called Intent Attire and she aims to carry on her dance training with her old dance school this summer.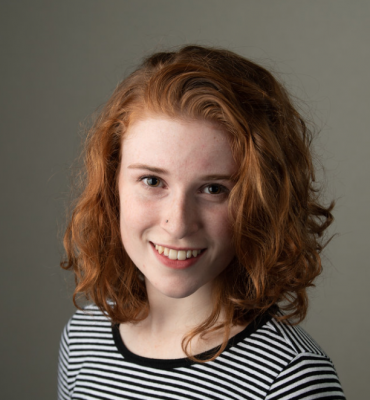 Ellie Trow
Ellie grew up in Cheshire and is now based in the North East. She began dancing at Louise Carter's School of Dance in Congleton where she found her love of performing, before joining Homegrown Youth Dance Company and discovering contemporary dance. She was part of The Lowry's CAT scheme in Manchester, and all of this lead to her passion for access to contemporary dance in youth settings. The MA was incredibly influential to Ellie's passions and goals. Discovering physical theatre has developed her desire to create work that she feels is worth making through intention-based movement and text. Since graduating from the MA, Ellie and fellow alumni Pagan, have set up physical theatre company 'Pelican Theatre'. Together they have taken part in two residencies at Dance City, created and presented their dance film 'Blue Mind', performed three original works in two livestreamed events, taught online workshops to professionals, children, and teenagers, and been awarded the Charlotte Grant Early Careers Award from Dance City. Ellie has a passion for mental health awareness in the arts and aims to take this into consideration throughout her career.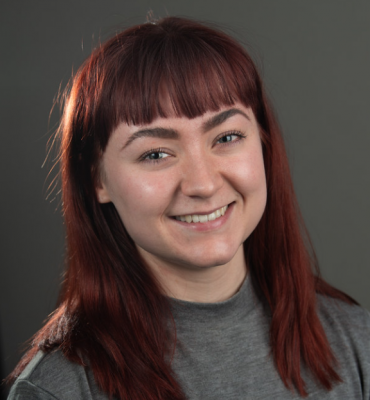 Hazel Loftus
In 2019, Hazel graduated from the University of Central Lancashire (UCLAN) with a First-Class BA/Hons degree in Dance Performance and Teaching. She then went on to train at Dance City as a member of 'The Collective'. Over the past couple of years, Hazel developed a love for working with fellow creatives to produce dance work, facilitate dance through a creative environment and advocate the benefits of moving. Hazel believes the course at Dance City provided her with self-assurance, versatility and a community that she can always ask for help from.
Hazel is now working as a Sports and Dance Coach in Primary schools across the North West area whilst also working alongside One Dance Uk as a One Dance Ambassador.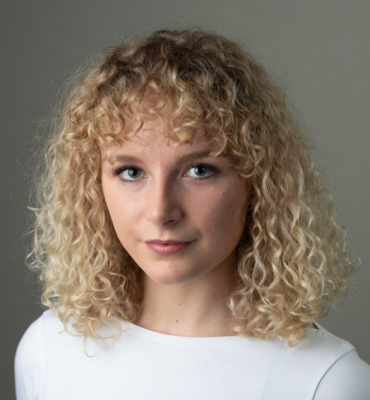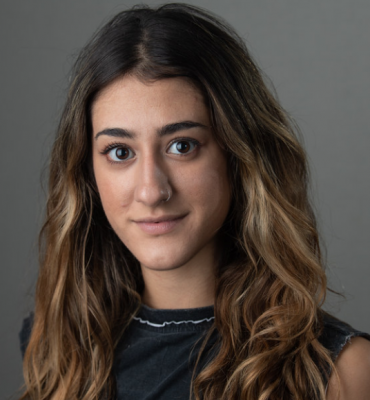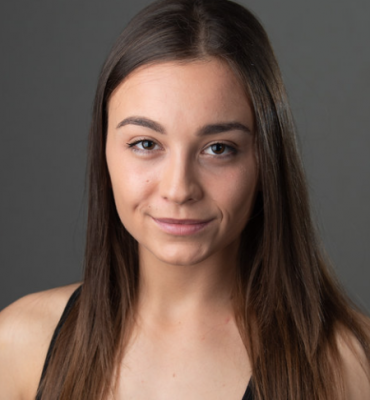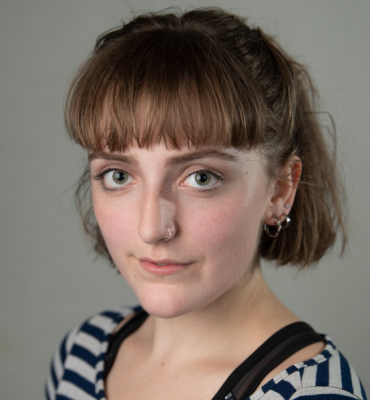 Pagan Hunt
Originally from Telford, Shropshire, Pagan began dancing at the age of seven at Carmichaels School of Dance, where she completed ISTD training in ballet, tap, and modern. She began her contemporary training at age 18 at Trinity Laban, graduating with a First-Class BA Hons degree in 2019. She then moved up to the North East to finish her training with The Collective, achieving a Distinction.
Pagan has performed professionally with Desi Nach Event Entertainment since 2014, dancing at numerous events nationally and internationally. She has also worked with Thomas Page Dances and Uncaged Aerial Theatre on performance projects.
Since graduating she has started a company with fellow alumnus Ellie, called Pelican Theatre, alongside embarking on a career as a freelance dance artist. Pelican Theatre have created work for several platforms working with EQDance, Word of Warning, and Meta4 Dance Company, as well as offering workshops for children and adults. Pelican Theatre was recently awarded the Charlotte Grant Early Career Award commission from Dance City for their Blue Mind project.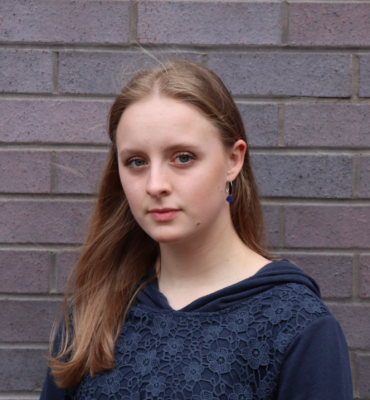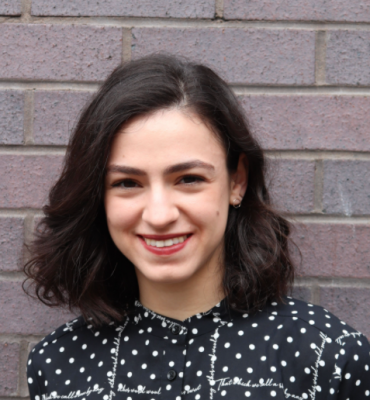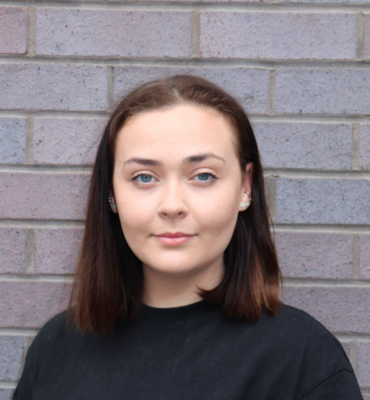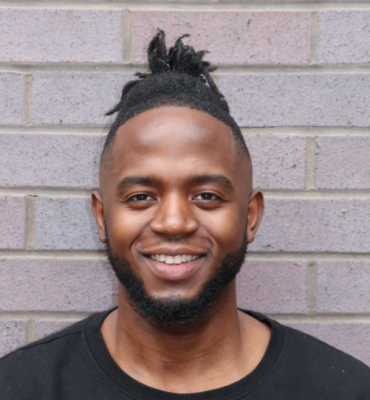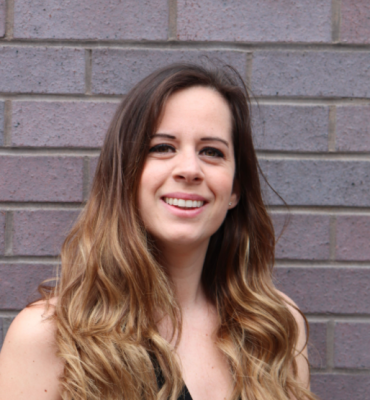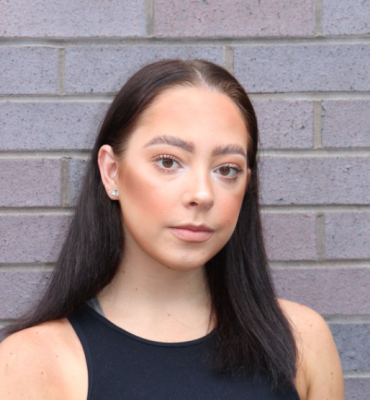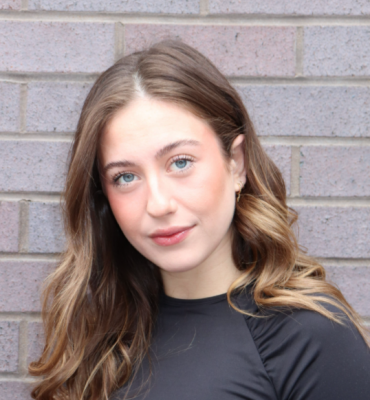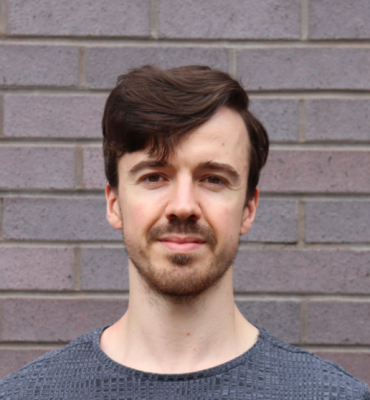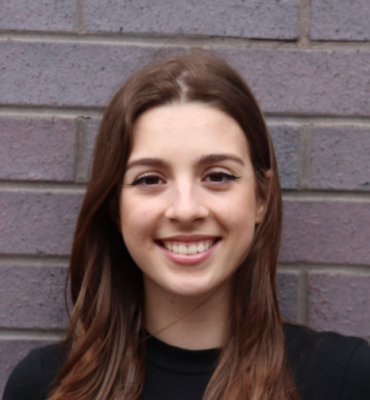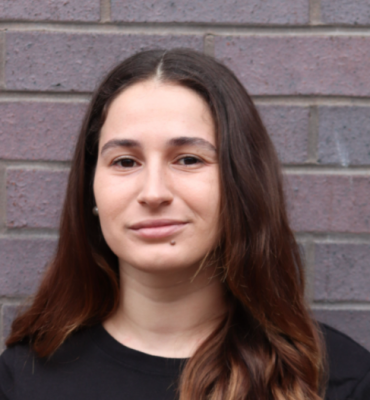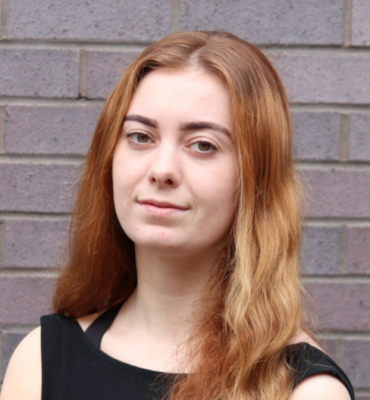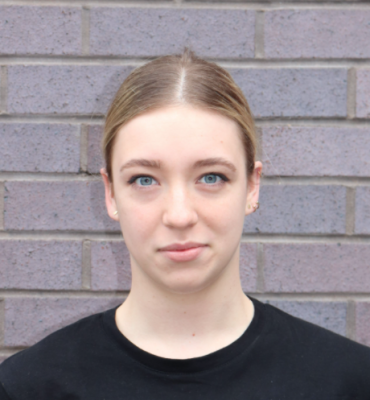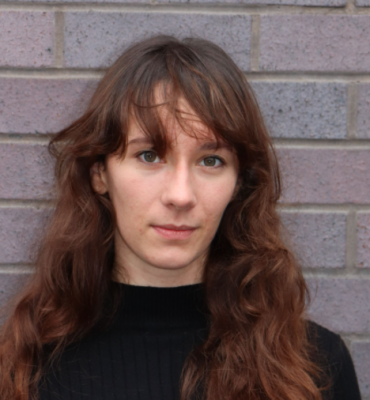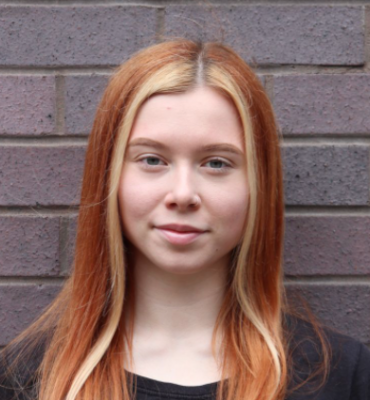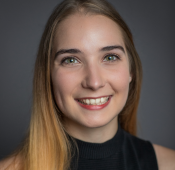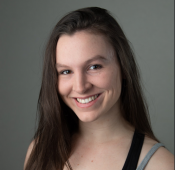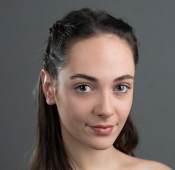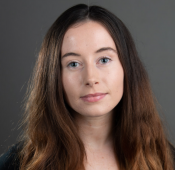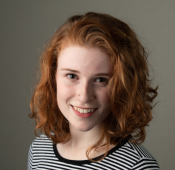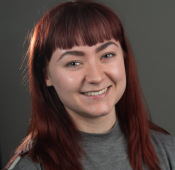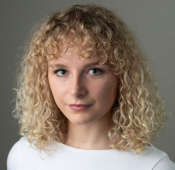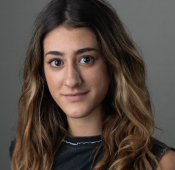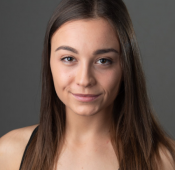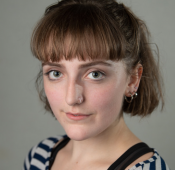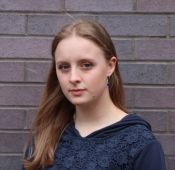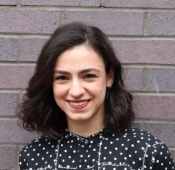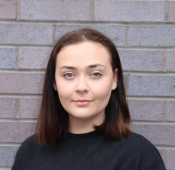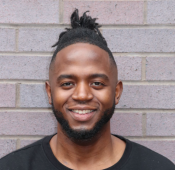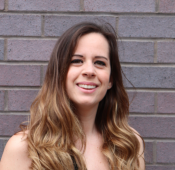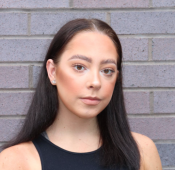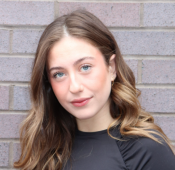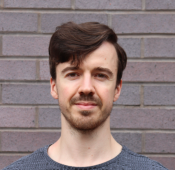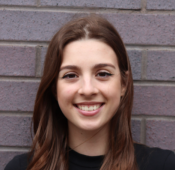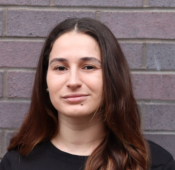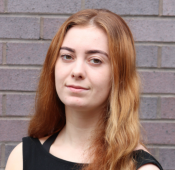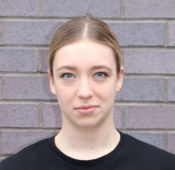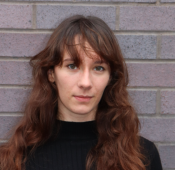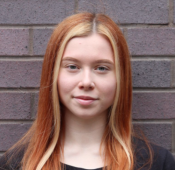 Guest Artists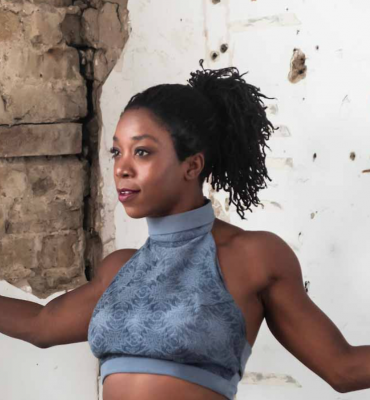 Kristina Alleyne
Kristina worked with our 2020/21 cohort on the piece 'Different Colours in Mind'.
Kristina started her career as an athlete, training professionally in London, UK. Shifting into Dance at a later age she trained at the BRIT School of Performing Arts and Technology 2003-05 and Northern School of Contemporary Dance (NSCD) based in Leeds 2005-08, completing a BA (Hons) Degree and a Postgraduate diploma with Verve in 2009. Kristina's dance experience started through Hip Hop where she joined companies such as Boy Blue Entertainment and international company Dance2Xcess. Her skills then stretch to Afro-Carribean, African, Kathak, Latin and Circus Skills (fire, grinding and stilts).
Kristina has professionally worked and toured with artists, companies and choreographers such as Tavaziva Dance, Arthur Pita, Ijad Dance and Technology Company, Frititi Traditional African Drumming & Dance Ltd., Retina Dance Company, Henri Oguike Dance Company, Helen Parlor, ACE Dance and Music, Micheal Thomas Voss and Chisato Minamimura.
From 2012 Kristina joined Akram Khan Company, creating and performing his production iTMOi, Kaash and the London 2012 Olympics Opening Ceremony, Abide With Me. Kristina continues to lead workshops internationally as part of A.K.C.T and is part of the re-staging of Akram's past productions. Kristina joined Wim Vandekeybus Ultima Vez Company in 2018-2020 for the new production TrapTown.
Kristina is co-artistic director and award-winning dancer with her twin sister of Alleyne Dance based in London. Alleyne Dance (AD) is a unique and powerful company blending West-African, Caribbean, Kathak, Hip Hop and Circus Skills within a contemporary dance context. Since 2014, Alleyne Dance strive for high quality and excellence as they deliver their two main objectives: performance and education.
AD has received 20+ choreographic commissions. Their productions, A Night's Game and The Other Side Of Me, have been touring internationally for several years. In 2020, they released a short dance film, (Re)United. In spring 2021, AD will premiere their new outdoor work, Bonded.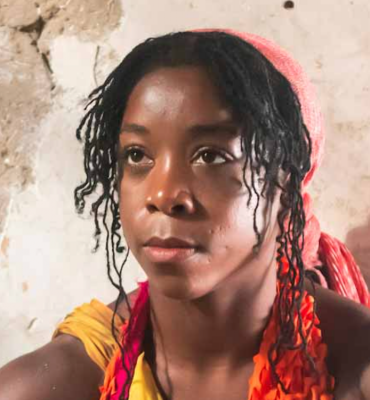 Sadé Alleyne
Sadé worked with our 2020/21 cohort on the piece 'Different Colours in Mind'.
Sadé formally trained as an athlete for Enfield and Haringey in London. Her first experience of dance was with Hip Hop companies Boy Blue Entertainment and Dane 2Xcess. Sadé trained at the BRIT School of Performing Arts and Technology 2003-05 and Northern School of Contemporary Dance (NSCD) based in Leeds 2005-08, completing a BA (Hons) Degree.
Since graduating Sadé has worked with Vincent Natsoe, Luyanda Sidiya, Andlie Sotyia, Douglas Thorpe, Akiko Kitamura and Gregory Vuyani Maqoma, Tavaziva Dance, IJAD Dance and Vocab Dance Company, both UK and international performances.
Sadé has worked as a Performer and Rehearsal Director for companies Ace Dance and Music (Birmingham) and State of Emergency (London). Sadé joined Akram Khan Company in 2012-2016 for his productions Vertical Road, iTMOi, Kaash and London 2012 Olympic Games Opening Ceremony, Abide With Me. Sadé also leads many workshops internationally as a part of A.K.C.T and is involved in the re-staging of his past productions.
Sadé was part of the first re-creation of "iTMOi" for Portuguese ballet company CNB. Sadé was a performer of Antoine Marc's award-winning international film Descent, Remains, and the production EssE, and has done movement direction for films and plays with Arts & Movement Ltd. Sadé was an artistice mentor for the BBC Young Dancer 2017 competition in London.
Sadé joined Wim Vandekeybus in 2017. She is touring Go Figure Out Yourself and will premiere the company's new production TrapTown in autumn 2018-2020. Sadé is co-artistic director and award-winning dancer with her twin sister of Alleyne Dance based in London.
Alleyne Dance (AD) is a unique and powerful company blending West-African, Caribbean, Kathak, Hip Hop and Circus Skills within a contemporary dance context. Since 2014, Alleyne Dance strive for high quality and excellence as they deliver their two main objectives: performance and education.
AD has received 20+ choreographic commissions. Their productions, A Night's Game and The Other Side Of Me, have been touring internationally for several years. In 2020, they released a short dance film, (Re)United. In spring 2021, AD will premiere their new outdoor work, Bonded.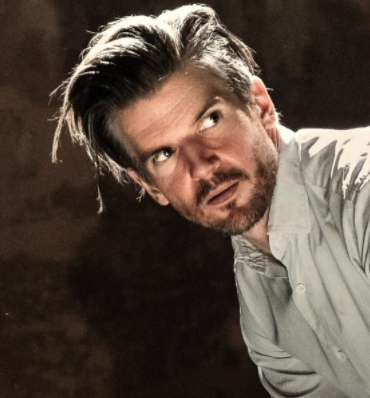 Ben Duke
Ben worked with our 2019/20 cohort on the piece 'Seagull(s)'.
Ben Duke is the Co-Founder and Artistic Director of Lost Dog. Ben trained at Guildford School of Acting, the London Contemporary Dance School and has a first class degree in English Literature from Newcastle University. His work explores the overlap and transition between dance and theatre.
In 2016, Paradise Lost (lies unopened beside me) was nominated for the Sky Academy Arts Award for dance. Ben won the 2016 National Dance Critics Award for Outstanding Male Performance for Paradise Lost (lies unopened beside me) and the 2017 Rural Touring Award for the most innovative and inspirational show.
As well as his work for Lost Dog, Ben has directed and choreographed works for other companies including Goat for Rambert which was nominated for an Olivier award in the Best New Dance Production category in 2018.
Other commissions include Barely Methodical Troupe (Kin), Scottish Dance Theatre (The Life and Times of Girl A), Dance Umbrella (The Difference Engine) and Phoenix Dance Theatre (Pave up Paradise). Ben was an Associate Artist at South East Dance (2012-2014) and a recipient of the Bonnie Bird New Choreography Award 2011.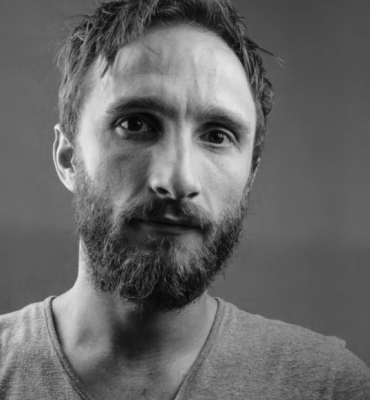 Chris Evans
Chris worked with our 2019/20 cohort on the piece 'Seagull(s)'.
Chris began his career with Hofesh Shechter Company, performing as one of its original members, and touring worldwide. During this time, he also collaborated with Jonathan Lunn to devise Reading Rooms, a dance/text interplay working with Alan Rickman, Juliet Stevenson, and Miranda Richardson. He later joined Lost Dog Theatre Company, co-devising It Needs Horses, which toured internationally and won the Bloomburg Place Prize Award for dance. Chris has been a member of Gecko since 2011 and has worked on the creation of The Wedding, Missing and Institute, touring these productions worldwide.
Chris still continues a creative relationship with Hofesh Shechter, joining him on two major projects; as Assistant Choreographer for The Metropolitan Opera's new creation Two Boys, and Associate Choreographer for the Broadway Musical Fiddler on the Roof.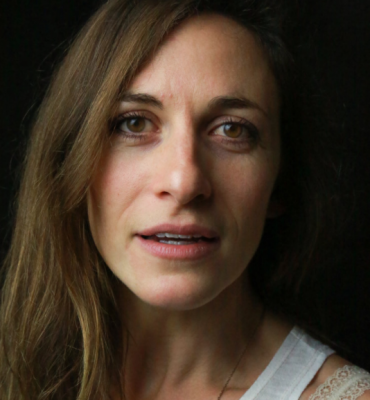 Anna Finkel
Anna trained at The School of Toronto Dance Theatre in Canada, and completed her Masters in Dance Performance at Laban, in London UK.
Anna began her professional career in Canada working with choreographers Sharon Moore, Susanna Hood, Kathleen Rea, Keaja d'Dance, Dancemakers and was a company member at Le Groupe Dance Lab under directors Peter Boneham and Tony Chong.
Since 2007 Anna has been based in the UK, devising, performing and touring original works with Punchdrunk, Gecko, DV8, Handspring, Ace, Mad Dogs, Anthony Hamilton and Lost Dog with whom she co-devised It Needs Horses which was awarded The Bloomberg Place Prize for Dance in 2011. For Punchdrunk, Anna devised and played the role of Wendy in The Drowned Man: A Hollywood Fable for The National Theatre, followed by a year run playing Lady MacBeth in the New York City production Sleep No More.
Anna has been delving into movement direction working with Louis Vuitton fashion, film director Alex Garland, and was based in China working as a rehearsal director for Punchdrunk's Sleep No More Shanghai.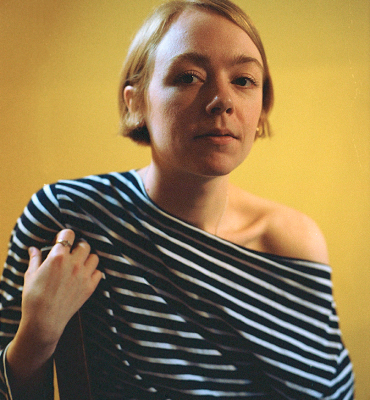 Lizzie Klotz
Lizzie Klotz is an independent choreographer, performer, facilitator, and mentor. Her practice is rooted in conversation, care and play, and spans live performance, digital, film, and site specific work. She enjoys creating environments that gently reimagine what dance is, and who it is for - from her work as a choreographer through to her facilitation work, with experience in working with people of all ages, non-trained dancers, professional dancers and learning-disabled artists. Her work has been supported by and presented at venues and festivals including The Place, Cambridge Junction, GIFT, Northern School of Contemporary Dance, Yorkshire Dance, Dance City, ARC Stockton, Tyneside Cinema and Channel 4.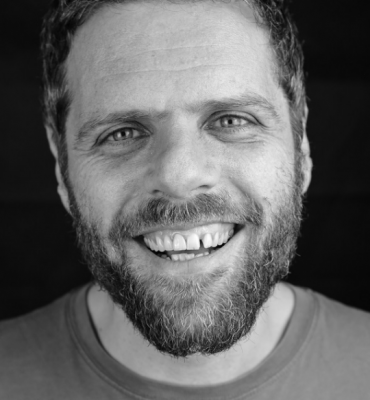 Amit Lahav
Amit worked with our 2019/20 cohort, on solo's created through Zoom, during Covid-19 restrictions.
Amit is the Artistic Director and founder of Gecko. He was born in Israel and grew up in London where he trained with theatre and dance creators such as Lindsay Kemp and David Glass and worked as a facilitator in South East Asia, making theatre with street children over a four year period.
Shortly after this time he began to develop his own company and methodologies; particularly Gecko's emphasis on emotion, physicality, metaphor, breath and musicality. The shows are created in the UK with an international ensemble and tour world-wide. He has developed a unique language of training, performance, devising and teaching and these methods are used by the company as Gecko continue to generate relationships around the world.
Amit has created seven critically acclaimed Gecko shows; Taylor's Dummies, The Race, The Arab and The Jew, The Overcoat, Missing, Institute and The Wedding, all of which have toured nationally and internationally.
In 2015, Amit created and performed in The Time of Your Life, which was broadcast live on BBC4 as part of Live From Television Centre.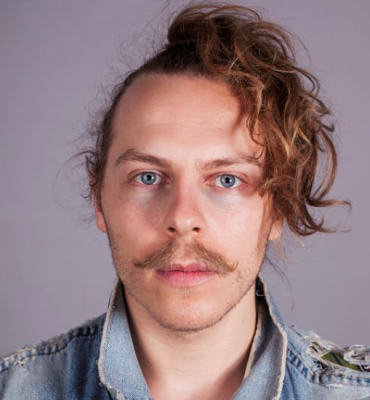 Jordan Lennie
Jordan has joined the MA frequently, to lead 'Flying Low' workshops.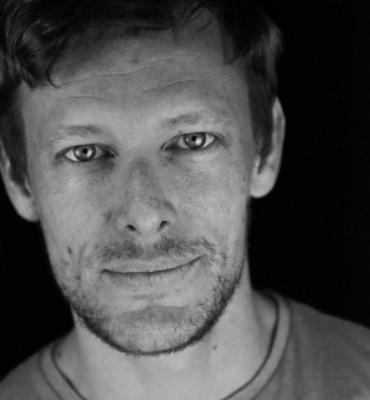 Ryen Perkins-Gangnes
Ryen worked with our 2019/20 cohort, on solo's created through Zoom, during Covid-19 restrictions.
Ryen has been working with Gecko since January 2012 helping to devise Missing, Institute and The Wedding, and touring all three productions internationally. He also appeared in The Time of Your Life live on BBC4 in November 2015.
He was a cast member in Paramount's 2013 film World War Z, and worked closely with Oscar award winner Andy Jones and choreographer Alex Reynolds to create the movement language for the zombies in the film as movement specialist.
He worked with the Cholmondeleys and the Featherstonehaughs from 2003, and spent 2 years as Lea Anderson's assistant. He has performed with numerous other companies and choreographers over the years, such as Gary Clarke, Frauke Requardt, and Fabulous Beast. He studied theatre at UC Davis, California and received 5 years compilation martial arts training under the tutelage of Grandmaster Suk Ku Kim.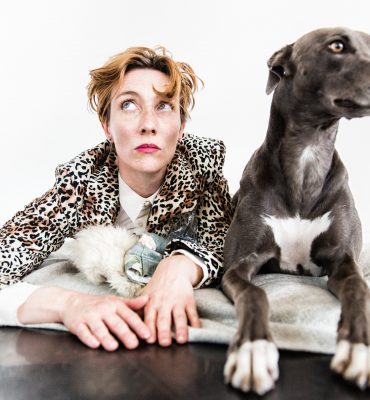 Lucy Suggate
Lucy Suggate is a dance artist and choreographer based in Yorkshire and Scotland. Making working since 2003 she is recognised for her articulate and engaging solo performances as well as choreographic installations and public scores inspired by aspects of synchronicity and cooperation. Her work has been toured extensively (inter)nationally at  SONAR, Barcelona; Rencontres Chorégraphiques, Paris; Seoul International Dance Festival; Dance Base, Edinburgh Fringe; The Place Prize; Juncture Festival, Leeds;  Nottdance, Nottingham.  
Her movement practice is an ongoing inquiry into the perceptual and physical expansion that occurs when engaged in long-term moving and thinking.  A lot of her current focus is around what to choreograph in the age of crisis, how the moving-dancing body can respond and survive such hostile and turbulent times by rethinking sustainability, built upon bodily knowledge and revisioning future dance production models as ethical, dynamic and flexible operations.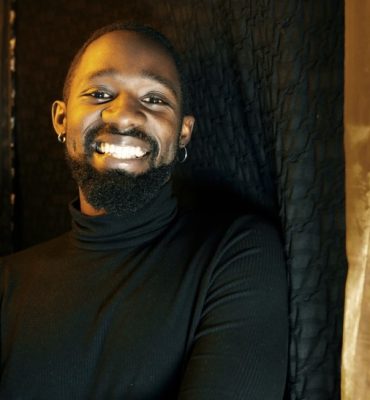 Patrick Ziza
Of Rwandan heritage, Patrick is interested in tapping into his cultural legacy, identities, current gender-related topics and how they are expressed and repressed. His creative work is inspired by the immense passion he has for dance and cultural eclecticism, but also the issue of humanism in the 21st-century world.
Patrick is a dance theatre practitioner whose interest is to create a variety of works that explore the themes of African heritage and cultural norms and investigate the effect they have on black people who were born or have lived in the western communities (outside Africa) most of their lives.
Patrick continues to showcase his own dance work "Dandyism" in various International Dance Festivals across the UK, including Greenwich & Docklands International Festival, Birmingham International Dance Festival and Festival of Thrift to name a few. He has also been involved in various dance projects both in in the UK and internationally working with interdisciplinary artists such as 'Into The Light LGBT50' for Hull UK City of Culture 2017 by Gary Clark; 'A Blighted Life' by Gavin Coward; 'Foreign Bodies' by Ella Mesma, and "Aggregate 2017 Germany" , "Terraform2021Germany/Korea" and "Encyclopedia of Relations 2022 Italy" by Alexandra Pirici.