MA Advanced Dance Performance

Programme Overview
Course Content
The Collective
Places of Study
Teaching Profiles
Auditions
Fees and Funding
Meet The Collective
Launch your performance career with our MA Advanced Dance Performance.
About the MA Advanced Dance Performance
This 43-week program is a practice-based qualification that offers new and recent dance graduates the opportunity to develop their dance practice and technique, learn and develop choreography, and perform their work.
The course has a unique focus on physical theatre and is designed to produce strong, highly employable dancers who will be able to work in a range of settings.
MA participants will be part of a touring company, The Collective. The company is artistically led by David Lloyd, a well-known and highly respected dance artist, choreographer, educator, and producer. David teaches daily technique classes as well as regular workshops and will ensure The Collective is well prepared to perform extensively.
Why Choose the MA Advanced Dance Performance?
Increase your earning and employability potential.
Learn from leading sector professionals.
Access state of the art facilities at Dance City studios in Sunderland.
Strong emphasis on practical development and personal progress, with no assessed written work.
Please note: All Dance City Training Academy courses are continuing to run despite covid restrictions. Our team has been working hard to develop a sophisticated and agile 'hybrid' system that facilitates the safe delivery of both socially distanced and online teaching. Courses can be instantly moved online if lockdown restrictions intensify.
Course Content
This is a 43-week course.
Dance Technique:
Advanced technical training in ballet and contemporary styles
Complementary techniques – Pilates, fitness training, strength, and conditioning
Dance Performance:
A rigorous and detailed study of selected repertoire works
Development and performance of newly commissioned works
Touring of created works
Professional Contexts:
Development and realization of a choreographed work, delivery of teaching sessions or a cross-arts project (film, installation, etc)
What Can I Expect to Develop?
Improved dance technique across a variety of styles
An advanced understanding of the choreographic practice
An advanced understanding of how to work with choreographers
An advanced understanding of how to work as part of a team/company
An advanced understanding of creative choreographic input within a company
A better understanding of the dance touring landscape and opportunities
The capability to reflect on learning and express this knowledge to others
A deeper understanding of current choreographic/dance trends
Ability to absorb different learning methodologies and embody them
The Collective
MA participants will be part of a touring company, The Collective. The company is artistically led by David Lloyd, a well-known and highly respected dance artist, choreographer, educator, and producer. David teaches daily technique classes as well as regular workshops to ensure The Collective is well prepared to perform extensively.
The creative brief for The Collective is to create work that is physically captivating and relevant today. We combine this aim with outreach and engagement work in collaboration with Dance City's Engagement Team and our partner venues for local young dancers and community participants.
This exciting, refreshing, and original company will be touring a performance of dance and physical theatre to a range of venues. Below is our previous cohort's 2020 tour trailer.
Places of Study
Dance Training, lectures and seminars will take place at Dance City's Sunderland and Newcastle studios where you will find excellent facilities in the dance studios and a state of the art theatre space.
Independent learning space for practical work is allocated at Dance City in Sunderland for Masters level students to develop their projects and undertake practical self-study.
IT, library, and Virtual Learning Environment (VLE) resources are accessible through the University of Sunderland.
You can also access a range of student support services and student accommodation through the University of Sunderland.
The University Library subscribes to a comprehensive range of academic journals and databases so you can access reliable and up-to-date information.
The experienced Library team provides high-quality service and are sensitive to the requirements and working methods of students. A dedicated Academic Liaison Librarian supports students and staff in the arts, design, and performing arts disciplines.
Students are encouraged to develop their research skills, working with lecturers and library staff to cultivate their knowledge of contemporary and historical perspectives of performing arts, as well as the wider contexts of their subject.
The key resources for the course include:
Discover: The Library's multi-disciplinary search tool
Art Full Text: A major resource for media and arts information
Dance in Video: Giving access to dance productions and documentaries in the 20th century
JSTOR (short for 'Journal Storage'): Providing access to important journals across the humanities, social sciences and sciences
Lexis: A major resource of full-text newspaper articles and legal information
Teaching Profiles

David Lloyd
Artistic Leader
David Lloyd joined Dance City in 2019 from dancing with Jasmin Vardimon Company and leading JV2. He graduated from the Western Australian Academy of Performing Arts (WAAPA) in 2006 and immediately commenced a successful performing career. David moved to London in 2008, working with Luca Silvestrini, Gary Clarke, Mad Dogs, Neon, Barebones, and Jasmin Vardimon over the next few years. Film and TV credits include BBC's Atlantic series 1 playing the role of Nereus and Paramount Pictures World War Z.
David started Mischief Company in 2014 with Natascha Metherell, a director working with Terry Gilliam. Mischief Company has produced and toured a number of works and grown to a Company of 14.
David says, "I want to build a course to nurture talented individuals to push them beyond their limits and create employable performers and dance artists ready for the tough industry ahead. I want to create a course that builds both individual qualities and also brings them into a professional company. Giving them a vast knowledge of skills, business minds, and professional expectations to develop a new strong company to push boundaries in the dance sector."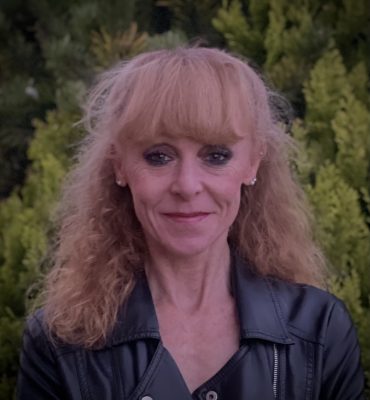 Angela Christie Reay
Angela trained in Classical Ballet, National and Modern Dance techniques at the Northern Ballet School in Manchester. On completion of her training at the age of 18 she secured a position as a soloist ballet dancer with the Stadtischen Buhnen Muenster in Germany. She then went on to have an extensive, international, 12 year career as a professional dance artist predominately in the State Theatres of Germany performing in Classical and Neo-Classical ballets, Contemporary dance works, Musical Theatre Productions, Dance Theatre, Operas and Operettas as well as working in television. She later trained as a specialist classical ballet teacher with the Royal Academy of Dance (RAD) and worked as a freelance RAD teacher for 4 years before joining the Performing Arts Academy at Newcastle College where she worked for 21 years teaching ballet technique across the dance and musical theatre degree programs. She has taught the ballet technique on Dance City's Masters in Advanced Dance Performance for the past year.
For the past eight years she has also worked at Dance City delivering the Professional Ballet Classes for the regions professional dance artists.
In July 2019 Angela completed the Advanced Teacher Training Program with the Society of Education and Training was awarded Advanced Teacher Status (ATS), Fellow of the Society of Education (FSET) and Chartered Teacher Status (Cteach) from the London College of Teaching.
Angela is passionate about instilling a love of ballet and ballet technique in young dance artists whilst also determined to help them achieve their full potential.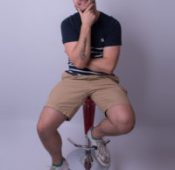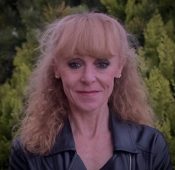 Auditions
Audition dates for the 2021 intake of the MA Advanced Dance Performance have not yet been announced. Check this page regularly for updates.
If you have any questions or queries about the course and the audition process please send them over to adam.dutton@dancecity.co.uk
Fees and Funding
Course fee: £9,500
What are the Entry Requirements?
Undergraduate degree in dance and/or relevant professional performance experience.  
How can this course be funded?
This course can be self-funded or student loans apply.
View more information about government career development loans and grants:
Grants and Bursaries for Adult Learners
View Career Development Bank Loans:
Professional and Career Development Loan
Professional Career Development Loan
Find more information and advice on financing your MA Degree here.
How to Apply
Contact adam.dutton@dancecity.co.uk for information on how to audition and apply.
MA Advanced Dance Performance Introductions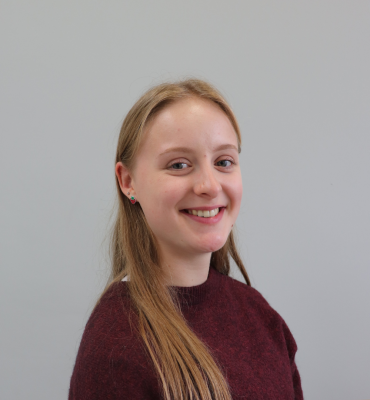 Amy Becke
My name is Amy Becke and I am a freelance contemporary dance artist from the North East. I started ballet, modern and tap classes when I was 2 and a half years old. After years of exams and competitions, I decided to take my ballet training more seriously. When I was 16, I moved away to Ballet West Scotland. I completed my three-year BA Honours degree in dance and performance receiving a First. I graduated last summer and decided to further my training on the Ballet Cymru pre-professional programme. During lockdown, I have been fortunate to be invited on to The Company of Others pro artist development programme as a guest.
Ballet will always be my favourite dance style but over the last two years contemporary has also found a place in my heart. This next year I plan to work hard to complete my MA and I hope to finish as a more employable ad confident dance artist. I am excited to enhance my individual creativity and contemporary dance skills.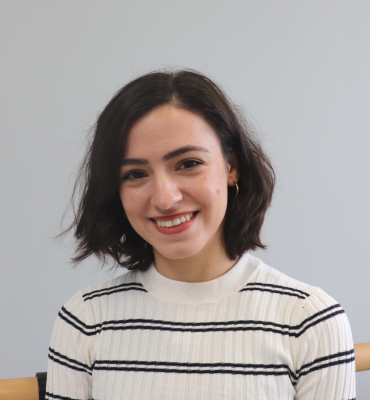 Anna Kantaraki
Born in Greece, I started dancing at the age of 3 at my local dance school in Athens. My training was based on ballet, contemporary and traditional Greek dances. I completed my BA at Rallou Manou Professional Dance School in Athens accredited by the Ministry of Education and Culture of Greece, where I graduated as a dancer and a qualified Ballet and Contemporary teacher .
Since I finished my studies I have taught various ages of students, participated in stage performances and sight specific projects, while also attending seminars and workshops, such as those led by Linda Kapetanea & Yosef Fruchek, David Matan (Gaga Technique) and Christine Gouzelis & Paul Blackman
This year I am excited to step into Dance City's studios and start this next challenge.
I have chosen the Dance City School because I believe it can help me realise my goals, offering me both academic knowledge and professional experience. I'm looking forward to working in an environment where I'm able to create, develop, collaborate, produce and perform alongside some wonderful dancers.
Hoping to find my next challenge in the world of dance, and to grow my professional career with a qualification sought after by many aspiring dance professionals.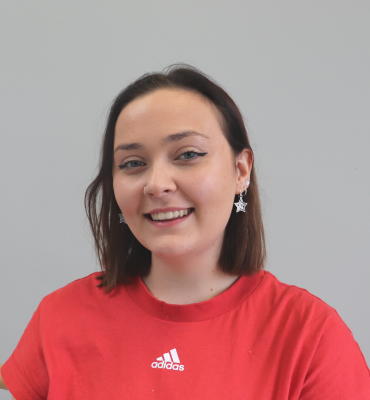 Rebekah Maybury
I initially trained in musical theatre from the age of 6 but wanted to push myself artistically so I began training in contemporary, ballet and physical theatre at the age of 13 and really focused on how dancing affected my body and mind, huge influencers of mine are DV8, Wayne McGregor and Akram Khan. I have been a part of vivid youth dance company based in Halifax where I continued training in contemporary and commercial styles. I studied and gained triple distinction star at Huddersfield New College in performing arts and dance then graduated with a first-class honour in BA Performing arts at the university of Sunderland. Alongside my studies I began training in yoga to help with mental health and strengthening the body.
I can't wait to be back in the studio creating work and being around so many incredible artists. I am also very excited to start the MA which will push me to be a better and more creative performer.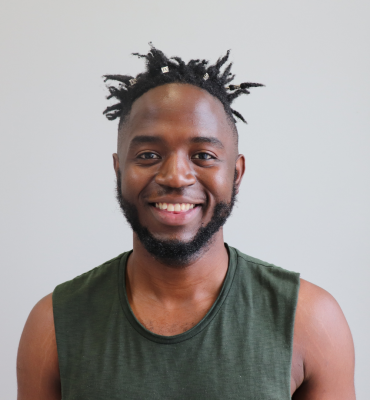 Dzikamai Wilson Mudamburi (Dzed)
Born in Zimbabwe, raised in Newcastle Upon Tyne from the age of three. Upon completion of my studies at Northumbria University, where I studied Marketing Management, I received a scholarship to train at The Young Americans College of Performing Arts, based in Southern California, where I received formal training in Ballet, Jazz and Tap as well as Acting, Vocal performance and technique, Teaching Methods and Psychology.
I personally consider the art of Dance as a language that I am keen to be fluent in and tool that I want to use to tell stories. Movement is a large driving force of my art and as a dance artist I think it is important to constantly challenge myself into the exploration of styles outside of my comfort zone.
Upon completion of my training I was then granted the opportunity to tour as a cast member with The Young Americans, where I travelled, performed and educated on a global perspective, empowering young people across the world, in countries such as Germany, Poland, Sweden, Netherlands, Japan, USA, UK and Ireland, showing them that they can do anything with the right amount passion and perseverance.
There is a certain homely feeling I get when I enter the studio; therefore, I am very eager and excited to be getting back into the flow of things after many months of home-based training. I am equally as excited and grateful for this amazing opportunity to be on the MA, learning from different artists as well as exploring movement that I am not necessarily used to but know I need to elevate myself as a dance artist and story teller.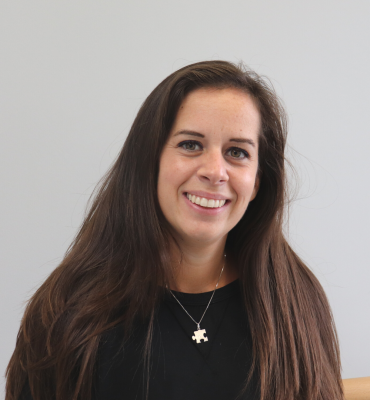 Giorgia Profumo
Hi, I'm Giorgia Profumo, I'm from Genova, Italy.
In the last three years I lived in London as I was studying there at Trinity Laban Conservatoire of Music and Dance.
I think that through Art and contemporary dance in particular, I am able to express myself as a human being, as a young artist that wants to communicate something deep to the audience. Dance it's a way of communication without speaking. The best way I use to communicate and express myself is through improvisation; I like to improvise and use improvisation through the creative process as a source for the development of a choreographic work.
I like to challenge myself and to enrich my skills thanks to them.
I feel excited to start a new year of studies at Dance City in a new city with a new group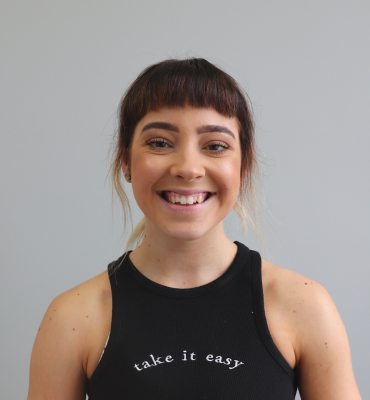 Hannah Nixon
I'm Hannah and I'm from South shields. I recently graduated in July 2020 from the School of Ballet theatre UK in Hinckley, where I studied in jazz, contemporary and ballet. I have been really enjoying my time so far on the MA course and am learning so much from my teachers and my peers. I am hoping to improve on my skills as a contemporary dancer throughout this year, especially in improvisation and creative tasks. I am very excited to see where this year will take me.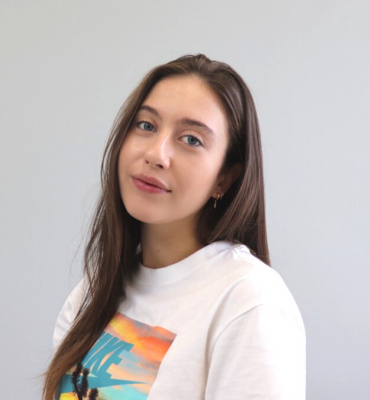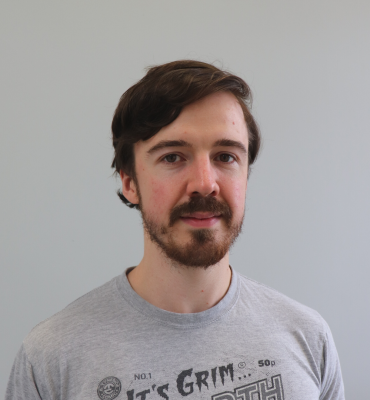 Jonny Curry
My name is Jonathan Curry, I am from Shotley Bridge in Durham, but was I born in Newcastle Upon Tyne originally and have also largely studied and worked there for most of my life. I started out as an actor first and after becoming fascinated by Physical Theatre, I decided to pursue a career as a dancer too to develop my physical technique and open myself out to opportunities in Physical Theatre. As well as Physical Theatre, I specialise in contemporary dance, particularly release technique, and have also been involved in Aerial too.
I am extremely excited to be back in the studio and to begin training on the MA course, I believe I can learn a great deal and improve my own performance ability through it, as well as meeting my teachers and peers who all share a passion for dance and performance.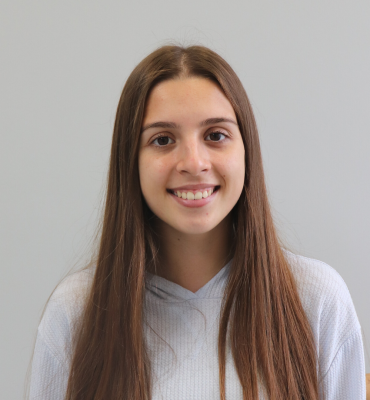 Lorena Andreaa
Hello! My name is Lorena Andreea Pantelie and I am from Constanta, Romania. I started dancing when I was a little kid, but it was always as a hobby until I came to University of Sunderland to study Performing Arts in 2017. I am very excited to start the course in October and meet everyone!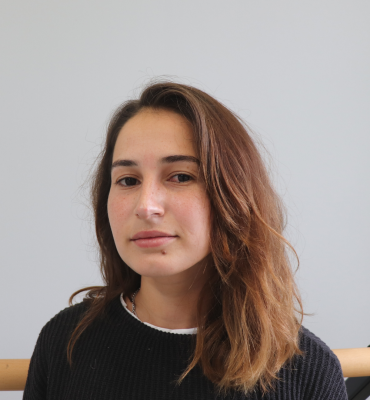 Maria Chantal Pereira
I am Maria Chantal da Paixão e Costa Pereira from Madeira Island (Portugal).
In 2015 I graduated from Escola Superior de Dança (Higher school of Dance) and subsequently attended an intensive summer course at American Academy of ballet, in New York. From 2015 to 2020 I have become a teacher of Contemporary dance technique and a youth's company rehearser at a professional dance school called Escola de Dança do Funchal (Dance school of Funchal). Meanwhile I never left behind the chance of stepping into stage, by performing as freelancer and guest artist in both Contemporary and Classical/Neoclassical works, that took place between Madeira and Lisbon.
I love to push my boundaries in my own understanding as a performer and I always try to achieve the highest level that I can be in each challenge of my professional path, In this way I can affirm that in everything I design and dedicate, I have the need to overcome myself.
I use 'Dance as you breathe' as my motivational motto. I am always researching for a source of fresh air that makes me dance, that fills my body with new tools and movement perception, where it can thrive and gain a firm and strong form/path.
I am really excited to step into Dance City studios to start learning and sharing with all the community. Place where I believe that I am going to be happy and fulfilled with opportunities to qualify me as a professional dance artist.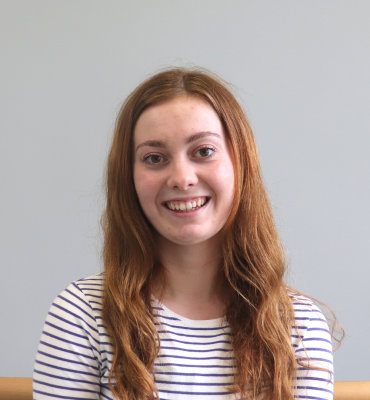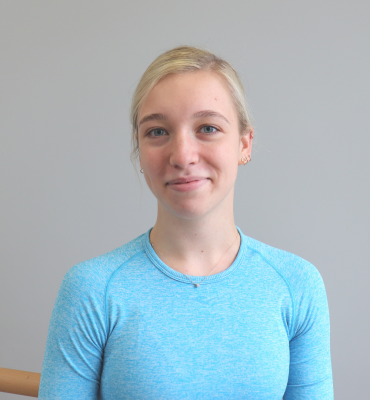 Sofie Oldenboom
My name is Sofie Oldenboom and I am 20 years old. I have been dancing since I was 3 years old. Through the years I have gained a lot of experience, working and learning from different schools and teachers. I started dancing at the National ballet academy in Amsterdam, where I learned how to push myself to go further in difficult situations at a very young age. (Furthermore, I learned how to add discipline in my way of dancing).
I changed schools at the age of 13 and went to ArtEZ, where I stayed until I graduated high school.
At ArtEZ I found a new sense of self; I found my own way of moving and creativity. Even though I am still exploring this, I did find out what I wanted and how to express myself as a dancer; I wanted to be a versatile contemporary dancer.
About 3 years ago I was admitted at ZHdK Bachelor contemporary dance, where every day I got inspired by new teachers and choreographers. Not only in different forms of contemporary (Graham, Horton, Contemporary floor work etc.) but also in subjects like Ballet, Improvisation and some Repertoire lessons.
In my last year at ZHdK, I spend a semester abroad in Los Angeles being a part of an exchange program at the Arts school 'CalArts'.
At 'CalArts' I learned to trust my own artistic input by taking classes like 'Choreo/Composer' where we had to make new choreographic pieces with different composers every week. Not only learned a lot more about the choreographic progress but I also got to experience what it was like to work together with a composer.
CalArts really Inspired me, they taught me it is okay to be different and to further explore my own artistic ideas. I think that is what inspires my own choreographic skills.
What I hope to do at the MA is to improve and further these skills, but also add on to them. I would love to be further introduced to the theatrical side of contemporary dance and push my athletic skills as a dancer. I am super excited to start this new chapter of my dance career and will take in as much information as I can!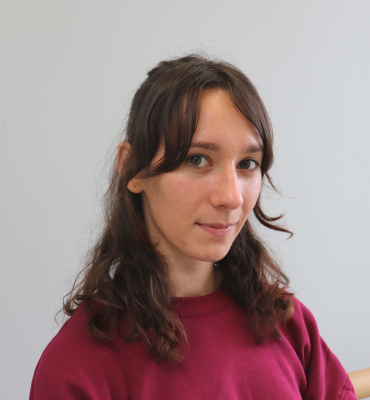 Tara Dawson
My name is Tara Dawson from Bradford, West Yorkshire.
I was previously based in the city of Chester.
I would say I am a passionate and creative individual with a drive to improve and develop as an artist.
I'm very excited to be getting back into a studio setting and to be starting the next part of my dancing journey.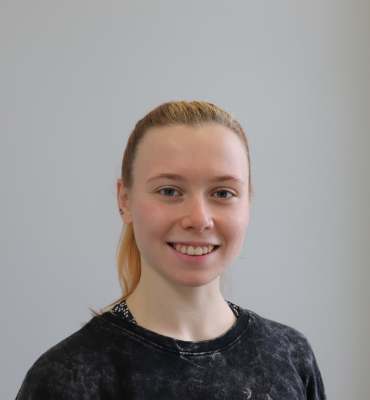 Telisa Cottier
My name is Telisa Cottier, I began dancing in my hometown of Tamworth at age 16, during secondary school. This then led me to pursue dance training at Birmingham Metropolitan College and The Dance Factory where I trained in jazz, contemporary and ballet. I developed a love for contemporary dance during my time at college which then led me to move to London to study a degree in dance at Roehampton University. During my summer breaks from university, I took part in the Jasmin Vardimon summer intensive in Barcelona and gained a scholarship to take part in Tecniche Di Danza Moderna in Rome (modern dance intensive). During my three years training, both inside and out of my degree, I had the opportunity to perform in works by Vinicius Salles, Anne-Marie Smalldon, Janine Harrington, Cara Hagan and Lalitaraja Chandler. Most recently, I have performed in Sketch Dance Company's latest work 'To Have and To Hold' at Resolution 2020 and have been teaching dance to children.
I am very excited to continue developing myself as an artist during this course alongside talented, inspiring people.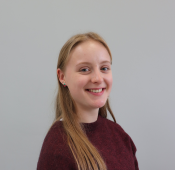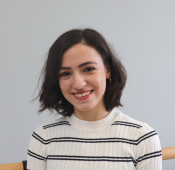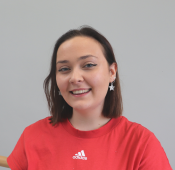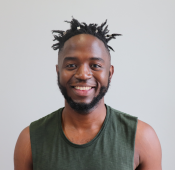 Dzikamai Wilson Mudamburi (Dzed)