Tap Improvers (55+)
Challenge your rhythm and musicality
Adult Class
Newcastle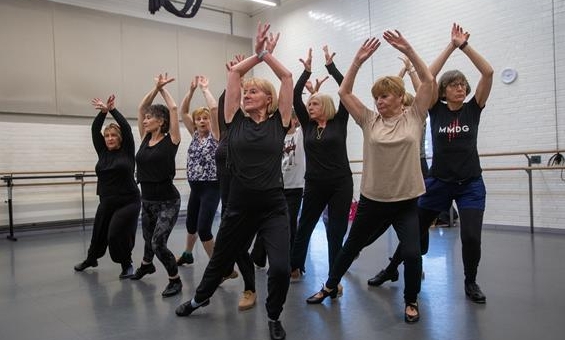 Class times:
Fridays 12.30-1.30pm


Targets: rhythm, coordination, cardio, legs.

What is it?
Tap originated in the United States through the fusion of several ethnic percussive dances, primarily African tribal dances and Scottish, Irish, and English hornpipes, clog dances and jigs. It then developed in more urban environments as the Five Points District in New York City, and was one of the first types of street dance. It uses taps to beat out rhythms and can be danced either without music.

At dance city we teach a variety of tap styles incorporating musical theatre, street, traditional and American style. We cover all the basic steps, learn how to dance in time to music and how to memorise and perform routines. We encourage people who have attended beginner level to move up in to improver level once they feel confident and have mastered the basic steps such as time steps and pick-ups.

Who is it for?
For anyone aged 55+ who has some experience of tap dancing.

What should I wear?
Loose comfortable clothing and tap shoes if you have them, or wear comfortable, clean shoes which will not damage the floor for example trainers. It is recommended that if you want to attend on a regular basis you hire or buy tap shoes. They can be hired at the front desk for 50p.

What shall I bring? Enthusiasm and a willingness to learn. You might want to bring a friend as sometimes activities are easier to sustain if you do them with someone else.

Teacher Caroline Banks

Please let the ticket office know if you have any additional needs, if you feel comfortable in doing so. If you are pregnant, have an injury or an existing medical condition we would recommend that you seek professional advice before attending a class.