Ballroom Beginners (Adults)
Learn to Waltz, Quickstep and Foxtrot
Adult Class
Newcastle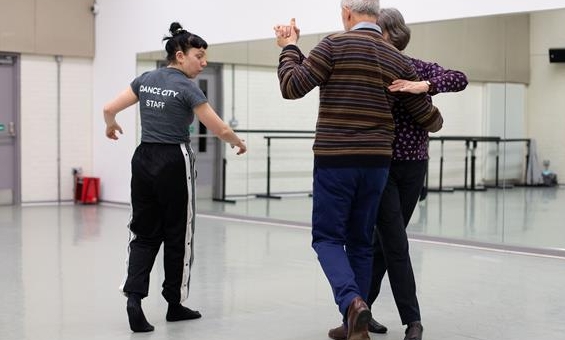 Class times:
Every Tuesday 6.30pm-7.30pm


What is it?
A relaxed and social class where you'll learn a range of dances, such as Tango, Waltz, Quickstep and Foxtrot. We will build on these every week so you'll learn full routines to dance. Great for developing your coordination, teamwork and footwork!

This class in taught in two parts, with partners in mind. If you attend as an individual you may like to partner with another person who is attending the class. However, you are welcome to dance the steps on your own if you prefer.

Who is it for?
Adults of all ages, all levels and abilities welcome, partners or individuals.

What should I wear?
Comfortable clothing. Women should wear dress shoes with a mid-heel (no stilettos). Men should wear smart shoes they can turn in. Flat shoes or socks can be worn, as long as soles allow turns.

What do I need to bring?
Shoes (see above). Bottle of water.

Teacher Alyssa Lisle
Alyssa began her Ballroom dance training at the age of 6, and competed in national competitions from the age of 9, gaining many Championship titles throughout this time. She gained her Ballroom Teacher Training at the age of 17.

Please let the ticket office know if you have any additional needs, if you feel comfortable in doing so. If you are pregnant, have an injury or an existing medical condition we would recommend that you seek professional advice before attending a class.


Love Ballroom style dancing but would prefer to Rhumba and Cha Cha as a solo? You may enjoy our Fitsteps class, which combines fitness with classic Ballroom and Latin steps. See our classes and workshops page for more details!