Egyptian Belly Dance Improvers (Adults)
Refine and develop your moves
Adult Class
Newcastle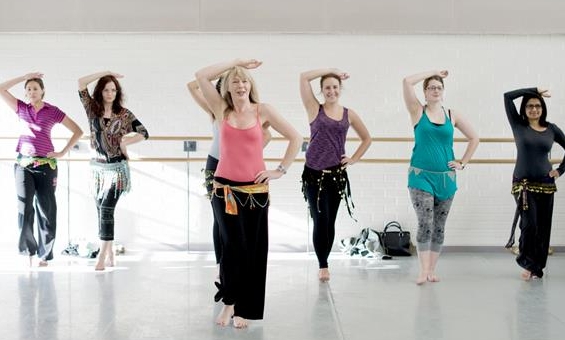 Class times:
Every Wednesday 7:00-8:00pm
Targets: glutes, arms, back and lower body.

What is it?
Egyptian Belly Dance is for people of all shapes and sizes and is a great way to have fun whilst exercising. The origins of Belly Dance can be traced into the mists of time. Passed down from mother to daughter, it is still practised throughout the Middle East. Predominately a social dance, it has been elevated to a highly technical art form by the top professional dancers.

This advanced class assumes a solid knowledge of Belly Dance basics, the ability to combine moves and a desire to push yourself further. The class focusses on refining and developing your belly dance moves, as well as focusing on posture and flow. Choreographies are more complex and there is some solo work through the term. This class focusses on developing the skills of a solo dancer through complex group choreography, drilling, advanced technique and solo work.

Who is it for?
Adults of all ages, who have mastered the basics of Belly Dance

What should I wear?
Something loose and comfortable - nothing too restrictive. Bare feet so no need to worry about footwear.

What do I need to bring?
This will depend on what is being worked on for the term. Scarf to tie round your hips (teacher can provide spares)

Teacher: Kay Taylor
Kay Taylor is one of the UK's most experienced Belly Dance teachers. She trained in Egypt with top dancers and now runs the UK's only accredited Belly Dance teaching diploma. Kay teaches regular classes with Dance City as well as workshops at national and international festivals.

If you have any additional needs please let the ticket office know when booking, if you feel comfortable to do so.