Hip Hop (12-17)
Fun hip hop routines and freestyle skills
Children's Class
Newcastle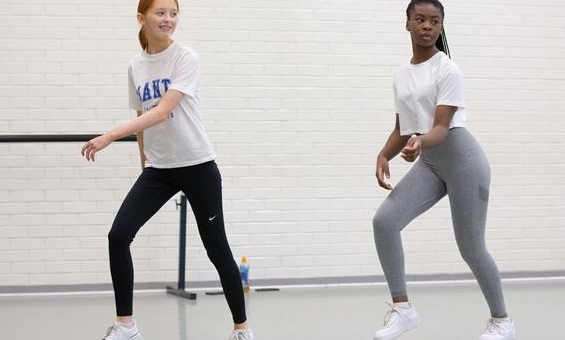 Class times:
Saturdays 10.30-11.30am


What is it?
Hip Hop originated in the late 70's in New York and was danced to funk and old school Hip Hop music. By the 80's, Hip Hop had evolved to also include popping & locking. These three elements (breaking, popping and locking) are the basis of old school Hip Hop. New School Hip Hop evolved in the 90's, inspired by breaking but including more upright dancing instead of floor movements. This class begins with a short energetic warm-up. You will then be taught a fun hip hop routine as well as working on freestyle skills.

Who is it for?
Anyone aged 12-17, all levels welcome.

What should I wear?
Comfortable clothing, leggings, tracksuit bottoms and
T-shirt etc.

What should I bring?
Bottle of water

Teacher Celeste Hay
Celeste is both a dancer and choreographer as well as a yoga teacher. Although she was classically trained Celeste has trained and performed both internationally and throughout the UK specialising in Hip Hop and Urban choreography. Her classes focus highly on developing skills while giving a platform for the individuals to explore their own flair!

Dance City requests that the child's name, age, and emergency contact details are included when booking. You can book tickets under a child's Dance City account.

Please let the ticket office know if your child has any additional needs, if you feel comfortable in doing so. If your child has an injury or an existing medical condition we would recommend that you seek professional advice before they attend a class.