Dance Workout (Adults)
Feel great, energised and de-stressed!
Adult Class
Newcastle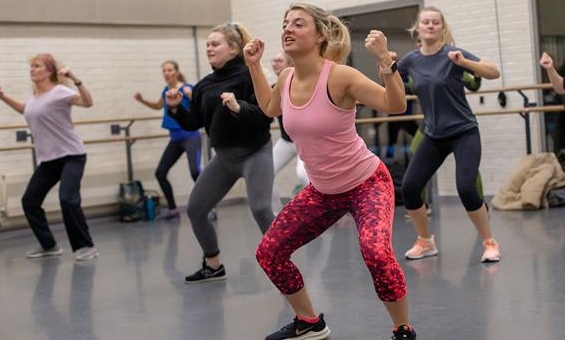 Class times:
Thursdays 6.30-7.30pm

Targets: cardio, full body workout.

What is it?
Dance Workout is a class that is designed to get the whole body moving. Using music and our bodies as the only tools in this class, it really is a class for all ages, ability levels and dance experience (which is not required at all for this class). The teacher will lead you through a series of fun and energising choreographed routines that will work on finding your own groove and style, develop coordination, increase flexibility, muscle tone and general wellbeing. You will leave feeling great, energised and de-stressed.

Who is it for?
Adults of all ages and abilities.

What should I wear?
Comfortable clothing, nothing too tight or too loose. Bare feet or trainers. Trainers are advised, but no black soles.

What do I need to bring?
Bottle of water, towel

Teacher - Emma Coulter
Emma trained at the Laban Centre, London in contemporary techniques; Cunningham , Graham, Limon and release based method. Since graduating in 2007 Emma has worked extensively teaching and performing in the North East.
Emma has worked in collaboration with many different companies across the area to deliver dance technique, creative dance sessions, choreography and dance for fitness sessions for both young people and adults. Emma was co-director of her own company Dance Factory North East from 2009 till 2015 and ran the Youth Dance Academy based in Middlesbrough for over 10 years specialising in delivering dance technique to young people and dance for young people with Specialist Educational Needs. She also holds a Masters in Dance Technique from Middlesex University which she completed in December 2018.
Emma is extremely passionate about teaching and creating opportunities for people to access dance and experience all the joys dance can bring to life.

Please let the ticket office know if you have any additional needs, if you feel comfortable in doing so. If you are pregnant, have an injury or an existing medical condition we would recommend that you seek professional advice before attending a class.