Ballet Improvers Sunday (Adults)
Tones and lengthens muscles and aids posture.
Adult Class
Newcastle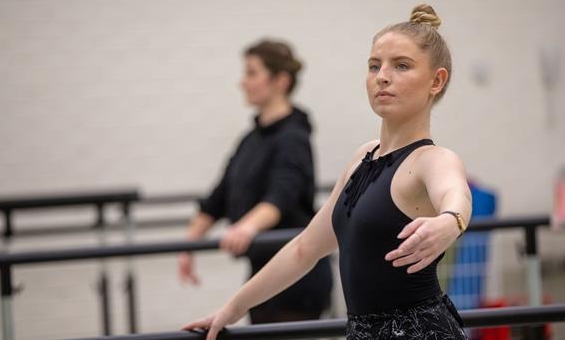 Class times:
Sundays 11.30am-12.30pm
Targets: lower body, arms, core and posture.

What is it?
This is a more challenging Ballet technique class, in a friendly and fun environment. Develop from the basic steps to more challenging phrases. Ballet tones and lengthens muscles and aids posture. Dance City offers high quality, fun classes with a friendly and welcoming atmosphere, without the pressure of exams.

Who is it for?
Adults of all ages, with some ballet experience.

What should I wear?
Something you can move comfortably in. Ballet shoes are recommended but not necessary, socks are fine.

What should I bring?
Just yourself and some water.

Teacher Amy Becke

Please let the ticket office know if you have any additional needs, if you feel comfortable in doing so. If you are pregnant, have an injury or an existing medical condition we would recommend that you seek professional advice before attending a class.