Pro Class - Aerial with Hang Aerial Dance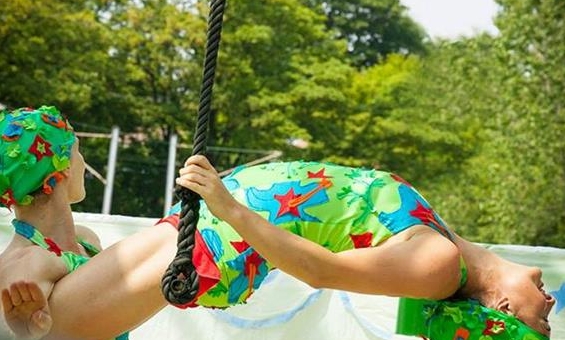 Hang Aerial Dance are offering professional dancers the chance to try some aerial yoga stretches and dancing whilst suspended by trapeze, hoop and silks. We will explore anti gravity releasing and stretching and short sequences.

Hang Aerial Dance are 4 aerialists who train, perform and teach in the region
- see www.facebook.com/HangAerialDance/info/?entry_point=page_nav_about_item&tab=page_info

Hang weave together their skills and experience and bring them to their teaching - there will be at least 2 tutors in the sessions:

Lynn Campbell - aerialist, dancer, Dance Movement Psychotherapist, pregnancy yoga teacher, Movement Medicine teacher
Jane Park- aerialist, artist, Iyengar yoga teacher
Sarah Coxon- aerialist, Iyengar yoga teacher
Jane Diamond - aerialist and tree surgeon

You should wear comfortable clothing, which should cover the backs of your knees, torso and armpits. Please avoid wearing zips, buttons or jewellery as this can damage the equipment.