Fitsteps (Adults)
Dance & fitness with Ballroom style steps
Adult Class
Newcastle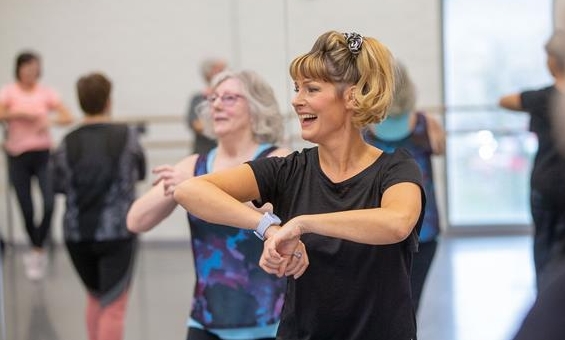 Class times:
Every Tuesday 5.30pm-6.30pm
Targets: cardio, upper and lower body.

What is it?
This is a dance and fitness programme designed and choreographed by the professionals on Strictly Come Dancing with Mark Foster (Olympic swimmer). Fitsteps is a mix of the graceful steps of Ballroom and the up tempo steps of the Latin dances to create a really fun, energetic and effective way to stay fit and keep trim that would appeal to everyone, even if you can't dance! It is the first time that classic Latin and Ballroom dances have been brought together with proven fitness techniques and principles to create not only a programme that can have extraordinarily wide appeal, but one that also has the potential to make a real and lasting impact on the health of the nation. It is a fitness class delivered through dance.

Who is it for?
Anyone aged 18+, all levels and abilities welcome.

What should I wear?
Comfortable clothing and trainers.

What do I need to bring?
Shoes (see above)

Teacher Caroline Banks
Caroline is a freelance dance teacher in Ballroom and Latin American dance,Tap and FITSTEPS. She loves to teach social Ballroom and encourage everyone to come along and 'have a go' and build on steps,routines and confidence each week with the emphasis on fun and participation. Caroline now features as a regular presenter and choreographer on the official Fitsteps website.

Please let the ticket office know if you have any additional needs, if you feel comfortable in doing so. If you are pregnant, have an injury or an existing medical condition we would recommend that you seek professional advice before attending a class.