Dance City is delighted to announce the artist who have been awarded the Dance City Commissions and Gillian Dickinson Trust Commissions. You can find out more about the artists and their projects below!
George Williams – Early Stage Commission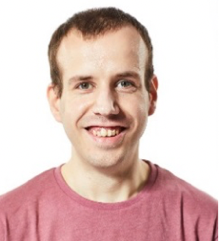 George Williams is a dance artist, born and raised in the North East who first discovered his passion for dance at school in Middlesbrough. 
George is an Associate Artist with TIN Arts and has toured nationally with the company performing in both indoor and outdoor dance works (Shake the Tree, 2012; Parked, 2015; Caty Wompus, 2017). 
In 2015 George was a member of the National Youth Dance Company creating and touring 'In-nocentes' by Michael Keegan-Dolan as part of a 40-strong ensemble of young dancers drawn from across England. 
In 2016 George created his first solo work 'WIRED' which toured extensively 2016-2017 and for which he was chosen as a finalist at the National Lottery Awards 2017.  
In 2018 George was a founding member and dance artist in the Talent Hub, an innovative dance professional training programme for artists with a learning disability or who are autistic and as part of the Talent Hub featured in HELM by Theo Clinkard which toured nationally in 2019-2020. 
I feel proud and can't wait to start creating my new piece.I am looking forward to playing with lots of ideas, to push myself further and develop my work. It will be fun to be able to share it with an audience.
VOXED – Gillian Dickinson Trust Commission (Autumn 2022)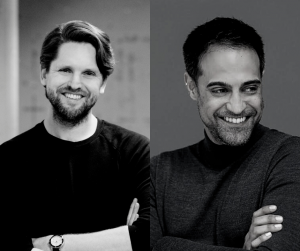 VOXED makes compelling genre-led dance-theatre works for physical and digital stages.
They seamlessly blend bold new writing with distinctive choreography to create high-quality work for audiences to experience in person, on film, and online. Their storytelling explores and tussles with the world we live in, and our interdisciplinary approach welcomes new and diverse audiences through work that can be accessed in multiple ways.
VOXED is led by Artistic Director & Choreographer Wayne Parsons and Associate Director and Writer Ankur Bahl, whose work has spanned the biggest names in dance and theatre today. Between them, they have performed for or created on DV8 Physical Theatre, National Dance Company Wales, National Theatre, Richard Alston Dance Company, Royal Shakespeare Company, Sadler's Wells, Shakespeare's Globe, Sydney Dance Company, and Wise Children.
What is most exciting about this award is it champions all the types of activity we love to do at VOXED. It enables VOXED to continue making high quality, inclusive and relevant dance theatre work. It reinforces our commitment to engage with audiences, participants and creatives across the North East, building on the work we have been doing in the region. We look forward to spending a meaningful period of time working with, and embedding ourselves in, Dance City's community. It also marks the beginning of what we hope is a long-term relationship with Dance City and the people and communities in and around Newcastle.
Richard Chappell (Richard Chappell Dance) – Gillian Dickinson Trust Commission (Spring 2023)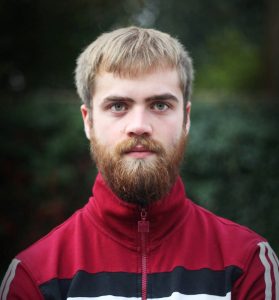 Richard Chappell is an internationally renowned and award winning choreographer. His ensemble Richard Chappell Dance creates memorable and moving dance at the forefront of theatre, interdisciplinary collaboration and site responsive performance. RCD's creative process is rooted in collaboration, co-authorship and emotional connectivity and the ensemble's values have been shaped by a close recurring combination of collaborators and dancers. Alongside touring nationally to theatres across the UK, RCD has presented work in Singapore, Germany and Israel.
RCD has close partnerships with prestigious organisations, including Royal Opera House, Arts Council England, The Linbury Trust, Dance City, BBC Arts, Arts Council Wales, British Council, Studio Wayne McGregor, Dancin' Oxford, National Dance Company Wales, National Arts Council Singapore, Pavilion Dance South West and DanceEast, amongst others.
RCD has a vibrant and flourishing participatory programme, which brings together intergenerational casts for performances or workshop series across communities in the UK. Prior programmes have been created in partnership with Dance Blast, Dance in Devon, Exeter City of Literature, Span Arts and Torbay Culture. As of summer 2021, RCD became a Community Interest Company.
As a guest choreographer, Richard has created work for renowned dance companies, institutions and theatres, including National Dance Company Wales, Transitions Dance Company, Stuttgart Ballet, BalletWorks, English National Ballet, Belfast Ensemble, Rambert School and Frontier Danceland (Singapore). Richard has guest lectured for renowned courses, including Rambert School, Iwanson School of Contemporary Dance (Munich), ArtEz Institute of the Arts (Holland), Lasalle College of Arts (Singapore), Singapore School of the Arts, Northern School of Contemporary Dance and Tring Park School.
As a community dance artist, Richard has five years of experience working as an inclusive arts facilitator and support worker for ROC Creative and Lifeworks.
I am thrilled to be a recipient of this commission. It will allow me to interrogate my practice to new levels in a project that reflects my beliefs and values as a maker. The relentlessness of making independently is a challenging space to occupy and this level of support and advocacy from Dance City and the Gillian Dickinson Trust has emboldened our work and encouraged us to think big, taking our work to the next levels of artistic discovery and ambition. I'm enamoured by the potential of what we can make and the structures we can build to support our long term vision. After such positive past experiences with the CAT and BA students, it will be wonderful to work with them in a symbiotic way to a creative process. I look forward to shaping a process that includes their dancing and their voices.