Dance Edits Virtual Performance
A virtual live performance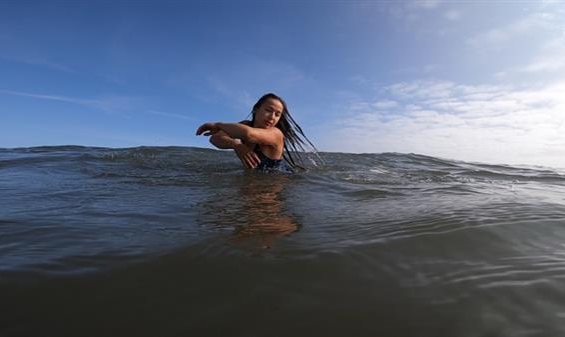 Running time:
approx 80 minutes
*Please note* This is no longer a live performance. We will instead be filming the performances throughout the day and premiering the full show in HD at 7pm to ticket holders via a private link.

Dance Edits is Dance City's annual professional artist platform, this year showcasing North East and Scottish artists. Eight artists and companies have been developing their work over the last few months, all of them with support from Dance City through residencies, Pro Space, Pro Lates or Producer Surgeries.

For the first time and in response to the current climate, Dance Edits will be live streamed for audiences in an evening consisting of live performance and dance film. The eight pieces of work will be approximately 10 minutes in length each, offering a variety of work and concepts.

Adam Russell
Love_Dances (Phase 2)
Explores the universality of Love, charting the highs and lows of finding, keeping and experiencing Love as people living in the margins.

Alicia Meehan
When Saturn Returns
Through the lens of performers Alicia and Alys's friendship, When Saturn Returns is a?colourful, personality-full and rigorous self-exploration.

The piece is about commitment; it is an embodied investigation of our personal measures of success and happiness. In the work we are fully committed to talking about our age, our relationships, our sexuality and our identity.

The work is about our real life friendship, celebrating the permission we give each other to not commit, contradict, f**k it up and make sense of it all.


Ellen Hathaway Company
Title TBC
A dance documentary following culture, community and connection with artists, refugees and migrants in the UK and Lebanon.

Jennifer Essex
How Long is a Piece of String?
How Long is a Piece of String? is a new work digitally interactive work in development for children and families.

Laugh, learn, play, connect. String and Strong just can't get along, but what if we could teach them how? Holding hands? Sharing a giggle? What are the things that create a friendship? Join two dancers String and Strong as they create new sound and dance through touch and movement as they try to understand the world around them and each another.


Lila Naruse
FLOW
Presented as a dance film and live improvisation – FLOW explores happiness, existence and struggle.

Inspired by the state of flow; an optimal experience into the limits of our concentration, with a sense of fluidity between body and mind.

Flow is experienced and discovered in different ways, it is personal to each individual, and although it can be hard to grasp, explain or express, it is a universally shared experience. The research process involved gathering peoples own experiences of the state of Flow through an open call out, and the work was grounded by these responses.

FLOW was sparked by an interest in human perception, and the idea that the state of flow is the significantly important for authentic performance, creativity and joy.

Ultimately questioning - how we find purpose and joy in the chaos of existence?


Patricia Suarez
La Llorona
La Llorona is a choreographic exploration of femininity, internalised emotion, and cycles of joy and violence through the juxtaposition of a Colombian oral tale of a woman who is abandoned, and in her grief drowns her child and contrasted with lived experience as an Anglo-Colombian woman.?

Penny Chivas
Burnt Out
'Burnt Out' is the story of one Australian navigating our changing climate. Drawing inspiration and fact from bushfires as well as Penny's own lived experience of the fires. Text and choreography are used to question how we got here and what may lie ahead. Excerpt from a longer work.

Meta4Dance
Anonymous
A fluid and soothing contemporary dance performance exploring the idea of identity by looking at the identity of the dancer, transposing our characteristics into movement and creating comforting movement language for the audience to empathise with. Anonymous is an honest representation of the dancers' identity performed in a raw and open way.