How Long Is a Piece of String? - Fully Booked Theatre Company
Laugh, learn, play, connect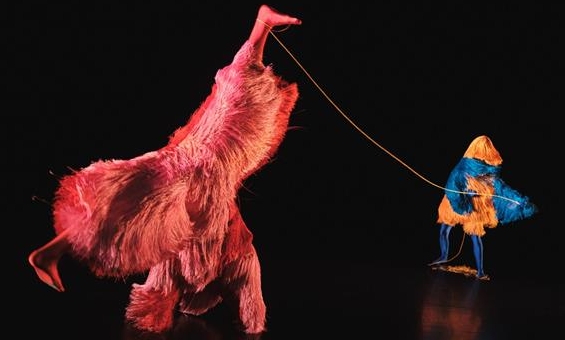 Running time:
approx. 50 mins
Age:
All (aimed at ages 4-9 plus families)
Tickets:
£9.50
£8.00 students
Laugh, learn, play, connect.

String and Strong just can't get along, but what if we could teach them how? Holding hands? Sharing a giggle? What are the things that create a friendship? Join String and Strong to create new sound and dance through touch and movement as they try to understand the world around them and each other.

"Fully Booked Theatre's shows are heart-warming interactive experiences for children and their adults that never fail to induce toe tapping and belly laughing in equal measure!"

– Juliet Hardy, SIRF Assistant Programmer and Coordinator

Supported by Dance City and Arts Council England

IMPORTANT NOTICE ABOUT SEATING PLANS

The shows currently on sale for autumn/winter 2021 listed below have a new 'hybrid' seating plan. We have reserved our top (back) tier of seating for socially distanced groupings of one, two, three or four people. These 'bubble' seats have 2-seat gaps around them to enable people who are concerned about sitting closely together to have more space around them.

The front (bottom) tier of seating is not socially distanced. Current thinking around government guidelines on social distancing is that there will be no requirement for theatres to offer this.

We have taken the decision to offer this option and will be monitoring bookings and feedback closely so that we offer the best choices for our audiences.

We will keep ticket bookers informed of any changes to the guidelines for theatre attenders and will offer flexibility on returns and refunds if the situation changes.

Contact our Ticket Office on 0191 2610505 or info@dancecity.co.uk if you have any questions.