Inspire Festival Boundless (open rehearsal)
Join Boundless for an open rehearsal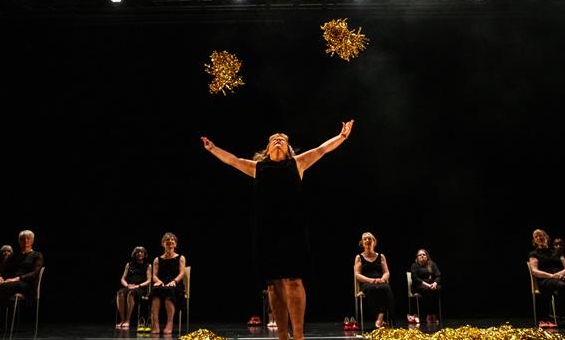 This rehearsal is for Inspire festival Ticket Holders only. To book a ticket for the festival please visit www.dancecity.co.uk/performances

Join Boundless for an open rehearsal ahead of the evening performance.

About

Boundless is the name of Dance City's 55+ company which provides a unique opportunity for mature dancers in the region to develop their contemporary dance and performance skills as well as technical ability. The company work with talented Dance City teachers as well as local guest choreographers to create original work for digital and in person performance opportunities.

The work that will be presented at Inspire Festival is a new original work choreographed by John Kendall. John trained at Scottish School of Contemporary Dance; EDge (postgraduate company of London Contemporary Dance School). He joined balletLORENT in 2011 and has also worked with Martin Forsberg; Ben Duke; Jorge Crecis; Matthew Robinson; Rocco Vermijs; Thomas Small; Pete Shenton; Daria Buzovkina; Robby Graham; Peter Groom; Anthony Lo-Giudice and most recently Joan Cleville with Plan B for Utopia and The North.