Inspire Festival Saturday Performance
A showcase of work from the Inspire Festival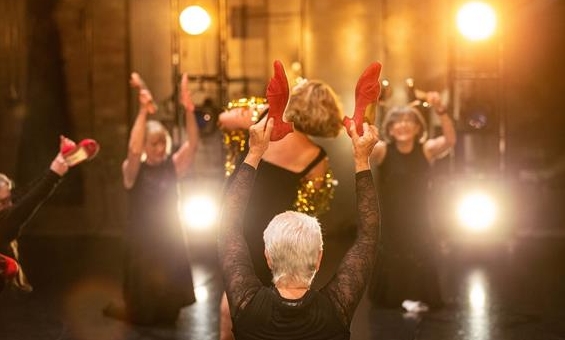 A performance and post-show Q&A showing casing a selection of pieces from the Inspire Festival.

If you are a Saturday or weekend ticket-holder your ticket will be booked in free of charge.

Boundless 55+ Company – new work by John Kendall (15 min)

Touch the Beast – screen dance film by Dora Frankel (10 min) Touch the Beast is an award-winning dance film and performance which evokes a Gothic world through the lens of the 21st century. Featuring a diverse and charismatic cast, including non-binary dancers, caught in a moment of time.

Four Studies in Hope - Tim Rubidge - (15 min) This is an extract from a full-length work that Tim Rubidge devised and performed with Swiss colleague Karin Hermes. It toured in Europe between 2018 and the beginning of Covid-19 and included a number of 3-day residencies including in Berlin, Zurich, Lucerne, Ascona and London. It explores how hope can find physical expression.