Inspire Festival Sunday Performance - Sir Richard Alston and Skimstone Arts
A new work from Sir Richard Alston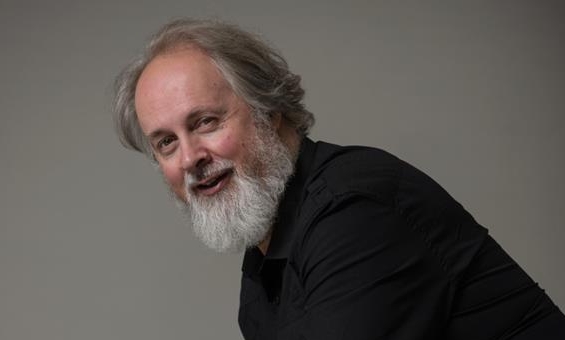 Part 1 - Sir Richard Alston
Join us for a performance devised by celebrated choreographer Sir Richard Alston, in collaboration with experienced dancer Martin Lawrence. Martin has danced for Richard Alston since 1995 and, especially for the Inspire Festival, Richard has created a dance to explore how such long term collaboration can indeed increase in richness over the years together.
Sir Richard says of the project: "In order to show how I have worked with older dancers, I decided to make a short solo for Martin Lawrence, who is now 49 and who I have worked with a lot over the years. I'd love to do this, to show what's possible with an experienced but retired senior dancer who has always inspired me."
The performance will be followed by a Q&A session with Richard and Martin.
Richard Alston studied fine art and theatre design at Croydon College of Art in 1965, before continuing his studies at the London School of Contemporary Dance in 1968. He went on to choreograph for London Contemporary Dance Theatre, before forming the UK's first independent dance company, Strider, in 1972. In 1975, Alston studied at the Merce Cunningham Dance Studio in New York. Upon his return in 1980, he was appointed Resident Choreographer of Ballet Rambert, becoming Artistic Director in 1986. While artistic director, he created 24 works for Rambert and reworked 'Java'. He was also commissioned to create works for the Royal Danish Ballet in 1982 and the Royal Ballet in 1983 and two solo works for dancer Michael Clark, 'Soda Lake' (1981) and 'Dutiful Ducks' (1982). These two works were subsequently taken into the Rambert repertoire. After stepping down as Artistic Director of Rambert, Alston went on to establish the Richard Alston Dance Company, based at The Place, London. He returned to Rambert in 2001 to create 'Unrest' (2001) as part of the celebrations of the company's 75th anniversary. Alston was made an honorary Doctor of Philosophy (in Dance) at Surrey University in 1992, and in 2003 received an honourary MA from University College Chichester. He was awarded a CBE in 2001. Photo credit: Hugh Glendenning
Part 2 -
Doorbells: Dreaming for the Future

by Skimstone Arts


Skimstone Arts, Elders Council of Newcastle & Northumbria University present

Doorbells: Dreaming for the Future

.





A humorous and moving performance featuring original live music which explores where we might live as we grow older. Meet Kathleen, an ageing rocker whose zest for life has taken leave along with her ability to make a decision about where to live. Should she change her home or things in it? Is it time to downsize? Is she too young for sheltered accommodation? Can Daz, her long term friend and former bandmate help?





Doorbells: Dreaming for the Future

is a humorous and moving performance inspired by the latest research about national housing issues. Featuring live music and original songs it explores the critical decisions we make about how and where we live as we grow older.





Post Show Q&A and Discussion




Take part in a discussion about housing, access to information, changes in policy and what you need to consider when making a decision about where to live when you or your loved one grow older.





"What a performance! Your character Kathleen, I wanted to hug her and kick her; I wanted to shake her and share tea with her. She was so immediate and believable..."




- Dr Cathy Bailey, Northumbria University