Spy Monkey - ATMA Dance
A contemporary retelling of a classic Indian tale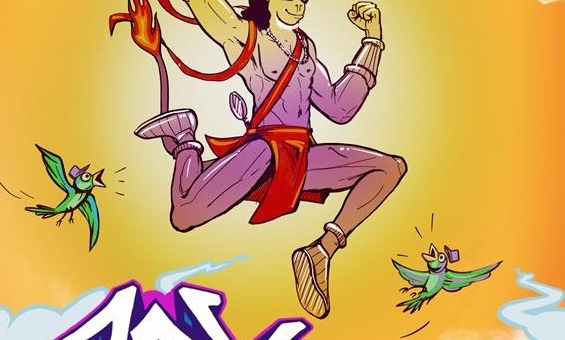 Running time:
approx. 1 hour 15 mins
SCHOOLS BOOKINGS ONLY
- Please call the Box Office on 0191 261 0505
A fun movie going experience specially designed for school audiences - with a difference!
The screening will include meeting and interacting with Spy Monkey film characters.
Princess Sita is missing. Rumours are a foot that the dastardly ten-headed King Ravana has something to do with her disappearance. But he better watch out, as Hanuman, a brave and intrepid Monkey Intelligence Officer, is embarking on a treacherous mission determined to locate Sita and deliver a top-secret message that promises to foil Ravana's wicked plans.
Slip on your spy glasses, bring your curious, investigative spirit and uncover some juicy information about popular characters from the Diwali story that teachers never talk about in the classroom!
Presented with
Gem Arts